Professor Alessandro Golkar of the Center for Entrepreneurship and Innovation was yesterday (May 28) awarded the MIT Technology Review Italia Young Innovators Award Under-35s. Professor Golkar, a Space Systems Engineer , has been working with his team on a new piece of space technology. The goal of the project is to develop a device that increases the speed and security of data transfer among satellites.
1. First of all, congratulations on being selected for the MIT Technology Review Italia Young Innovators Award Under-35s. What project won you this award?
The award has been given for the project of developing an optical inter-satellite link terminal for nanosatellites. Over the years, I have been doing research on satellite federations, which is essentially an idea for sharing resources in space, such as what Uber does with public transportation on-demand. One thing that the team recognized as a need was the ability to communicate seamlessly and quickly among spacecraft; optical communication was the natural choice for this. I started thinking as to how we could enable optical communications for small spacecraft, which we want to engage with, taking into account the fact that small satellites usually do not have the technical ability to use traditional optical communications. I had been developing a concept of this technology until I decided to build a prototype based on it. When we started to develop this, we had an opportunity with the Copernicus Masters in Europe and I was given an award to build a prototype and attempt a first demonstration into space. I did this as a visiting professor of Polytechnic University of Catalonia (UPC) in Spain. We are now working on this project and will attempt a launch, although the chances of success are about fifty-fifty. Although we have scheduled the launch, New Space products are very tough to build and it would take a great deal of luck if it worked the first time.
What we are really doing now is figuring out all the actual challenges that you face when you build such a complex system for space, and experimenting with Agile development processes for hardware systems. Right now, we have something that works on the ground and we are learning from this first project. If there is a need for a second launch attempt, we will do it, if there's a need for a third attempt, we will do that, too.
I got the award for developing this technology, which is one of its kind; if it is successful, it would perhaps be among the first in the world in establishing optical crosslinks between nanosatellites.
2. What obstacles are you talking about, when you mention a 50:50 success/failure ratio?
Well, it could be many things. The first issue is of course that we might need to improve the design to make it work successfully. This is obviously because it is a complex system. You create something with your concept in mind, but then you might not realize the challenges while assembling, testing, launching or operating the system. There are two ways to do this. Either you spend a lot of money, human resources and time [years] on testing – testing all the possible outcomes and possibilities until eventually you get it right the first time. The other option is that you do it by "trial and error," fail fast, and move forward rapidly. There is a lot of technology that has never been tested in space on the system that I have been working on. The idea is to learn and see how it performs. Once we see that, we will make all the necessary adjustments to make it work correctly and improve its performance.
3. How do you think it will affect/benefit the industry?
There are four key benefits to such a technology. The first is that you do not need a license to operate optical communications as of today. If you were to establish a network in space with radio, you would need a license and that takes two to three years to acquire, so it is not a money problem but a time problem. This is an issue, especially for commercial projects.
The second is the fact that if you have inter-satellite links, you can access any spacecraft in your constellation as long as you have at least one satellite in visibility with your ground station. So let's say that there are two satellites in space, and one of them is within range of my ground station, and I want to get data from the other satellite, either I wait until the other satellite is above me or I do a relay. Let's say that the second benefit is this low latency – the result is a higher availability of data. I acquire the data and use it as soon as possible. This is very important for applications such as Internet connectivity, or emergency response services.
The third benefit is high-performance. An optical communications terminal provides a much higher throughput in terms of data-rate for the same technical parameters, such as power consumption, than a radio-frequency analog.
The fourth benefit is the security of the communication. Laser communication is highly directive and it's much harder to jam than radio communications.
Optical technology also has application potential in other areas, such as terrestrial communications, consumer products (electronics), etc. This is something that I have not explored yet, but am very keen on exploring.
4. How long has this project been going for from research to launch?
The intellectual foundations, the initial research, started six years ago. The first attempt to prepare for a launch began less than two years ago, which is actually fast.
5. How do you feel about being awarded the Italia MIT TR35 award?
Well, my PhD is from MIT, so for me the recognition is a great honor, since the award is from my alma mater and from my own country, Italy. I feel grateful to the team that is working with me on this project – Skoltech PhD students, Nicola Garzaniti and Simone Briatore. This recognition is also thanks to their hard work.
6. What does this mean for Skoltech?
I think that, as many other faculty colleagues in our Institute, I would not have achieved many of my accomplishments without the inspiration of the original vision that Skoltech had since its beginnings – that is, research with the explicit application of use and innovation. Skoltech's vision really inspired me to gear my work in this direction. This award is just another example of what can be achieved with this model.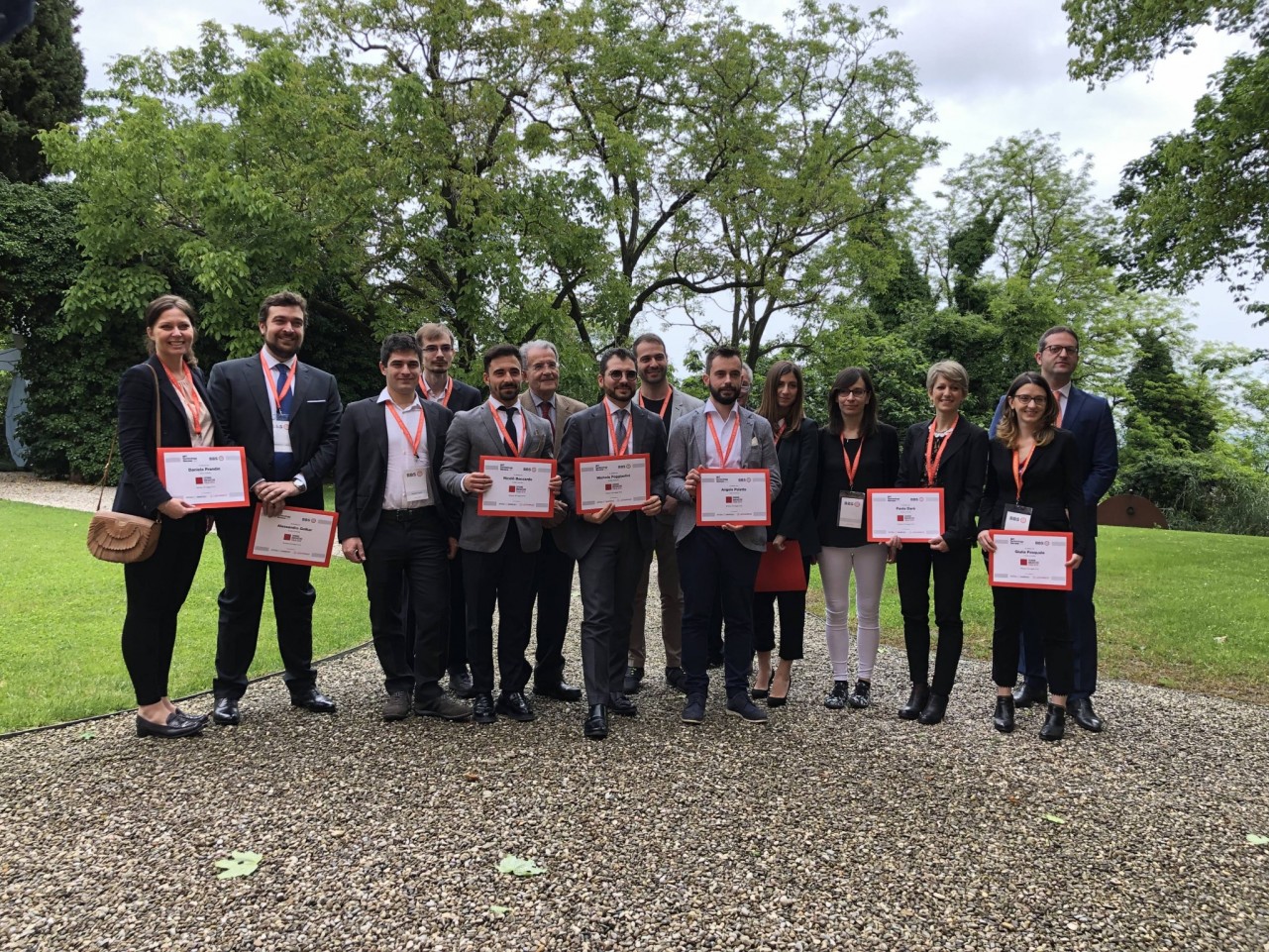 Contact information:
Skoltech Communications
+7 (495) 280 14 81