The Moscow International Medical Cluster Foundation (MIMC Foundation) and the Skolkovo Institute of Science and Technology (Skoltech) signed an agreement on cooperation in the development, testing and implementation of professional education programs for healthcare and pharmaceutical industry professionals.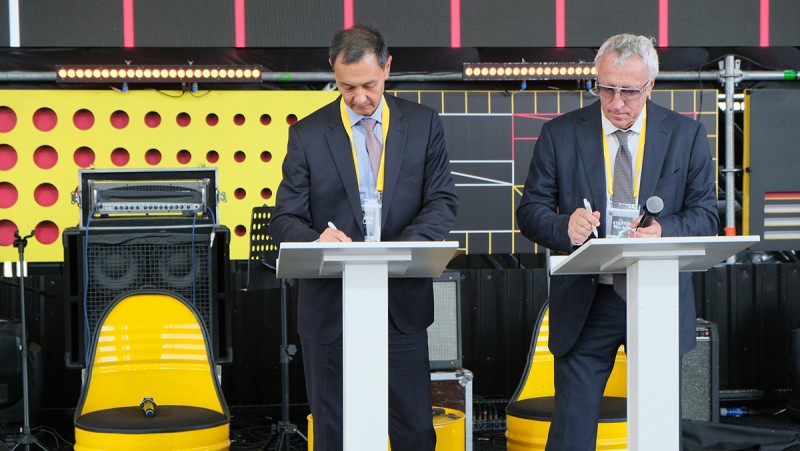 The agreement was signed by MIMC Foundation General Director Mikhail Yugay and Skoltech President and Full Member of RAS Alexander Kuleshov on May 29 within the framework of the 7th Startup Village – an international annual startup forum for technology entrepreneurs held at the Skolkovo Innovation Center.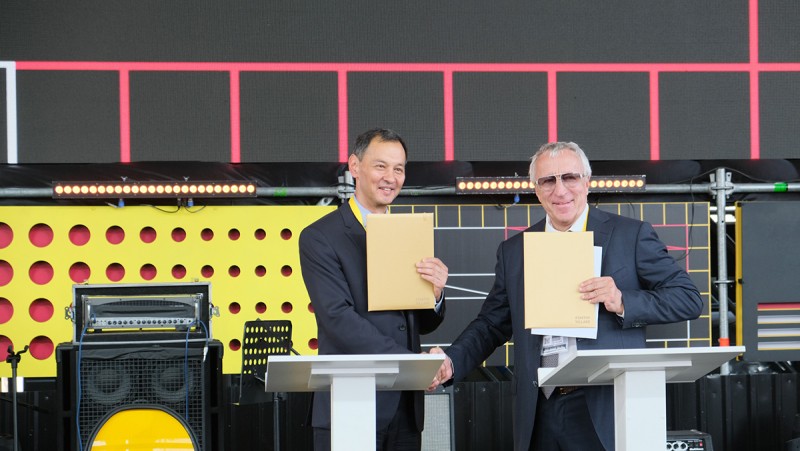 The cooperation scope includes healthcare-oriented professional education programs, biomedical conferences, workshops and round tables, joint research, and transfer of advanced educational and medical technologies.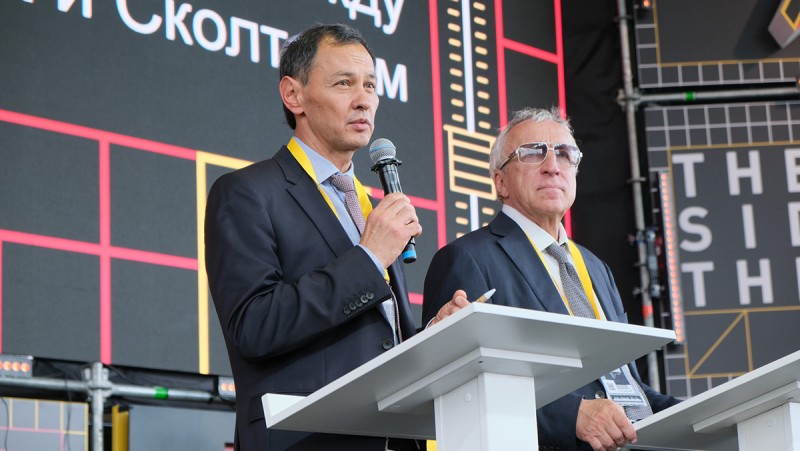 "The Skolkovo Innovation Center offers the perfect setting for developing the international medical cluster, along with the IT, physical and biomedical clusters, to foster scientific breakthroughs that tend to occur in cross-disciplinary environment. Joining efforts with the Skolkovo Institute of Science and Technology, which places particular emphasis on practical skills, opens up new horizons in establishing up-to-date quality education programs," says MIMC Foundation General Director Mikhail Yugay.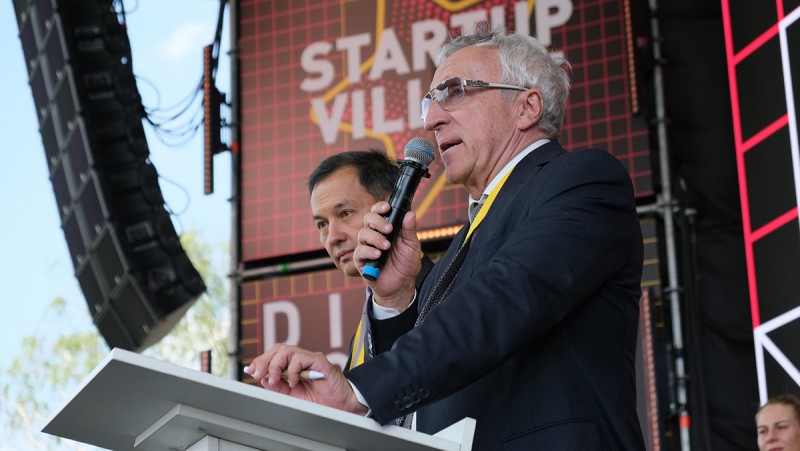 "The agreement with MIMC is of high importance for Skoltech, which has a strong commitment for medical research in general and neuroscience in particular, that led us to create a Neurobiology and Brain Restoration Center last year. Skoltech is keen on developing ground-breaking biomedical technologies for various applications, including cancer diagnosis, as some cancers can be treated at an early stage thanks to a synergy of advanced physical and opto-acoustic technology: for example, a melanoma cell makes a distinct sound if illuminated non-invasively by a laser beam of a certain frequency. I strongly believe in the beneficial effects of the cooperation between Skoltech and MIMC," says Skoltech President Alexander Kuleshov.
***
The Skolkovo Institute of Science and Technology (Skoltech) is a private graduate research university. Established in 2011 in collaboration with the Massachusetts Institute of Technology (MIT), Skoltech cultivates a new generation of researchers and entrepreneurs, promotes advanced scientific knowledge and fosters innovative technology to address critical issues facing Russia and the world in the third millennium. Skoltech applies the best Russian and international research and educational practices, with particular emphasis on entrepreneurship and innovation. Web: https://www.skoltech.ru/
***
The Moscow International Medical Cluster located on the premises of the Skolkovo Innovation Center is a Moscow Government's social project in the healthcare sector, which is believed to help significantly improve the quality and efficiency of healthcare services in Russia. A unique advantage of MIMC is that the Organisation for Economic Co-operation and Development (OECD) member countries' clinics do not require a Russian Federation license to be able to provide healthcare services, administer pharmaceutical drugs and use medical equipment at MIMC, if they have all the relevant permits from their national authorities.
57.6 hectares of land have been allocated to MIMC in Skolkovo. MIMC step-by-step development will result in the creation of 10 to 15 OECD medical institutions capable of providing state-of-the-art healthcare services to upwards of 300,000 patients annually. Web: https://mimc.global/
Contact information:
Skoltech Communications
+7 (495) 280 14 81