The Center for Neurobiology and Brain Restoration of the Skolkovo Institute of Science and Technology is holding open scientific events under the CNBR_Open project for a wide audience interested in the science of the brain.
We invite specialists from different areas of brain science and bring them together with students, representatives of neuro-technology companies, young specialists, as well as anyone interested in neuroscience, to learn about and discuss interesting issues in the field.
We believe that neuroscience and artificial intelligence (AI) are a base for innovation in healthcare, business, and technology and that collaboration gives birth to cool stuff!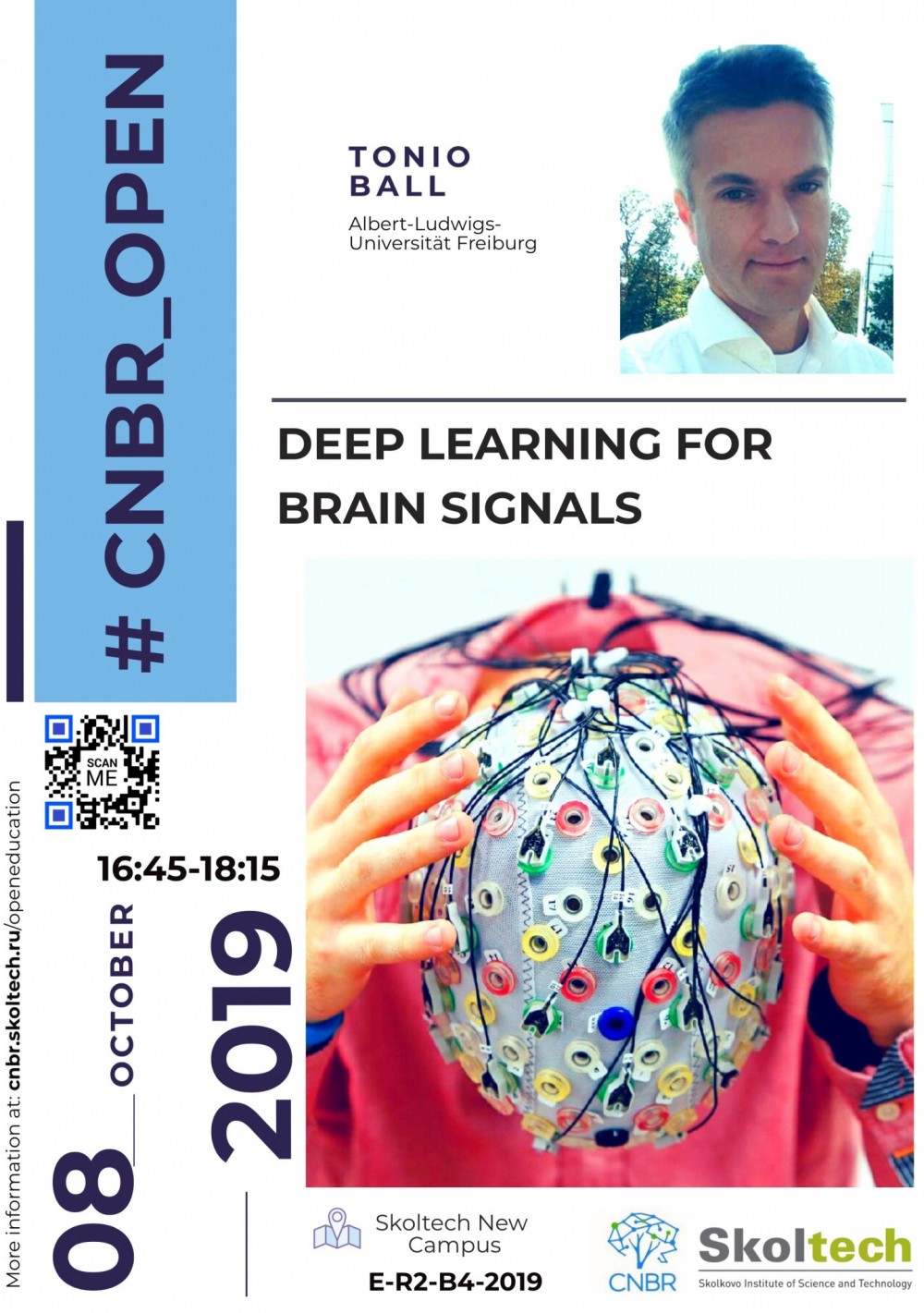 On October 8, at 16:45, the first October autumn seminar will be held at Skoltech's New Campus at which Professor Tonio Ball (University of Freiburg) will talk about technology that is currently fundamentally changing the field of AI. 
What can deep learning of artificial neural networks, adapted to the tasks of brain research, give us? What does brain activity look like from the perspective of neural networks? What challenges are there for those who know how to work with neural networks and are interested in neuroscience?
Find out on October 8th at CNBR_Open.
The event will be conducted in English.
For more information about the seminar, see the event page.
Registration is required.