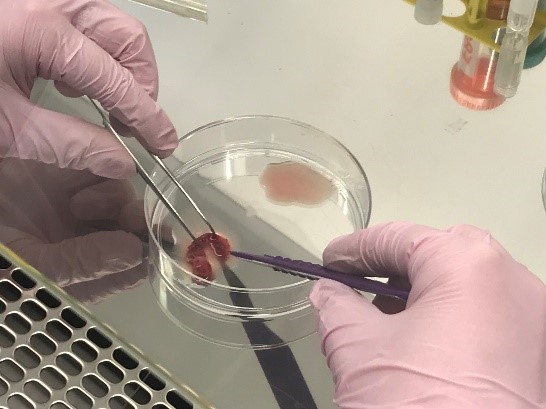 As part of the Co-Brain Analytics project, the Sechenov University Biobank, together with the Skolkovo Institute of Science and Technology (Skoltech), began to develop a unified platform and query system for bio-banks with regards to the provision of information on available samples.
The uniqueness of Biobank lies in the huge clinical base of the University (over 65,000 patients, more than 25,000 operations annually), in conjunction with the capacities of the Biomedical Science and Technology Park.
In the future, Biobank, together with the biobanks of other scientific and clinical organizations, plans to create a unified information environment for scientists in order to gain access to collections of biological samples and conduct research at the national and international levels.
"Our task is to become a universal service for doctors and scientists, taking on the routine of collecting and storing biological samples and related information." – Vladimir Belyaev, Director of the Biobank of the Institute of Regenerative Medicine of Sechenov University, vice president of the National Association of Biobanks and Biobanking Specialists (NASBIO)

The plans of organizations include ensuring the interaction of users of the CoBrain-Analytics platform with biobanks in terms of providing information about available samples. The purpose of providing access to biomedical data is to create decisions in the field of medical decision support systems (DSSS) based on machine learning algorithms.
REFERENCE:
Co-Brain Analytics is a project of the National Technological Initiative, which is implemented by the Skolkovo Institute of Science and Technology (Skoltech). The project aims to create the CoBrain-Analytics information and analytical platform designed to work with structured data sets (including big data) and algorithms for their analysis and processing.
The Sechenov University Biobank is a structural unit created in May 2017 at the Institute of Regenerative Medicine as part of the Biomedicine Park. Its task is the collection and safekeeping of standardized and annotated human biological samples. The mission of Biobank is to create an open ecosystem for reproducible research conducted by the university and its partners.
Contact information:
Skoltech Communications
+7 (495) 280 14 81