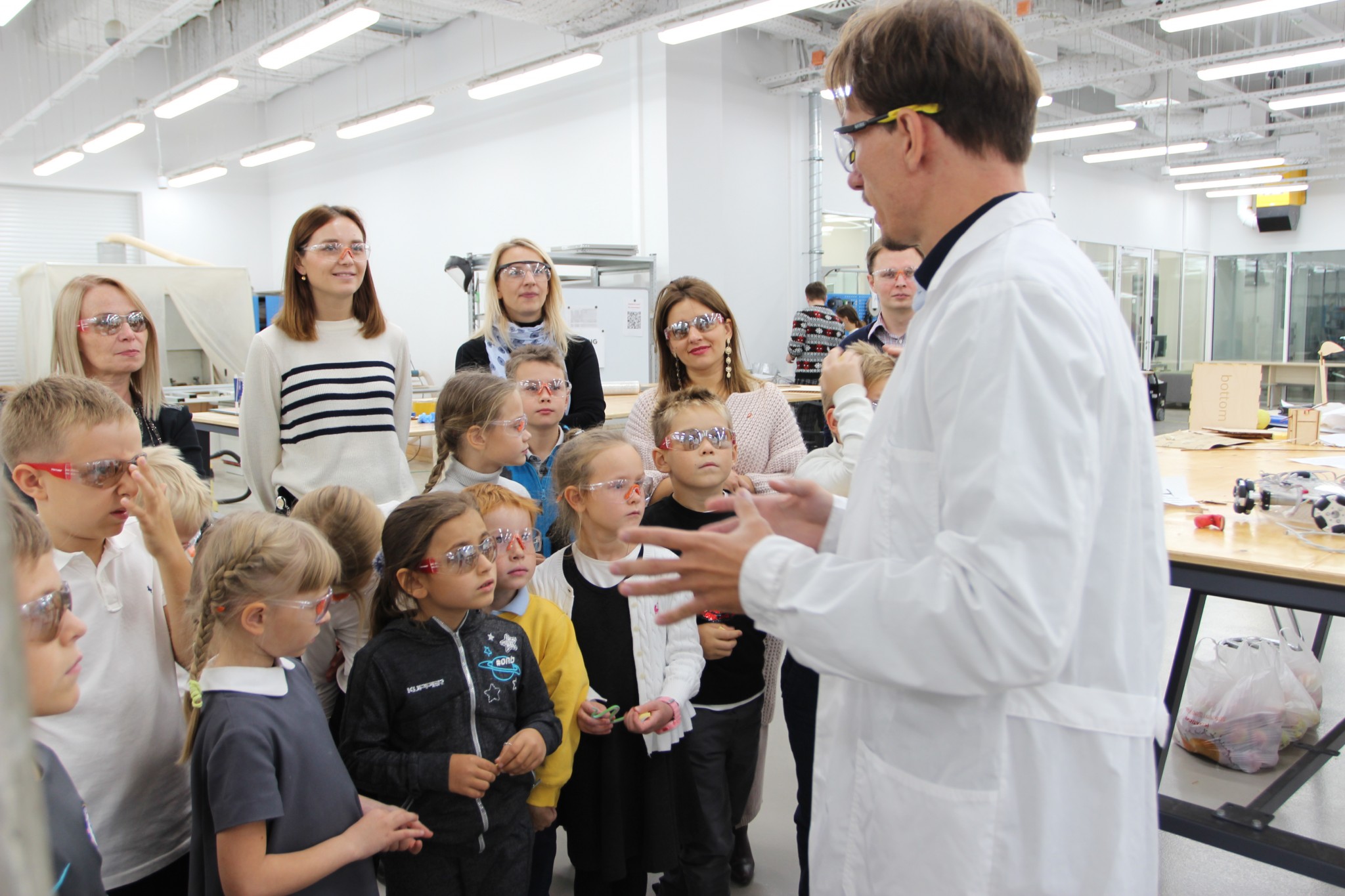 On September 25, 2019, Skoltech opened its doors for young guests – second grade students of the "Skolkovo International Gymnasium". The tour, organized by Andrey Somov, Deputy Head of the NTI CoE "Wireless Communication Technologies and IoT", Assistant Professor at Skolkovo Institute of Science and Technology, was aimed at providing schoolchildren with the knowledge of digital trends that shape our future.
While walking through the Skoltech Campus, the pupils showed vivid interest in everything around them: "What can we do here?", "Can we touch this and that?", "What is a student workshop and what are the students making there?"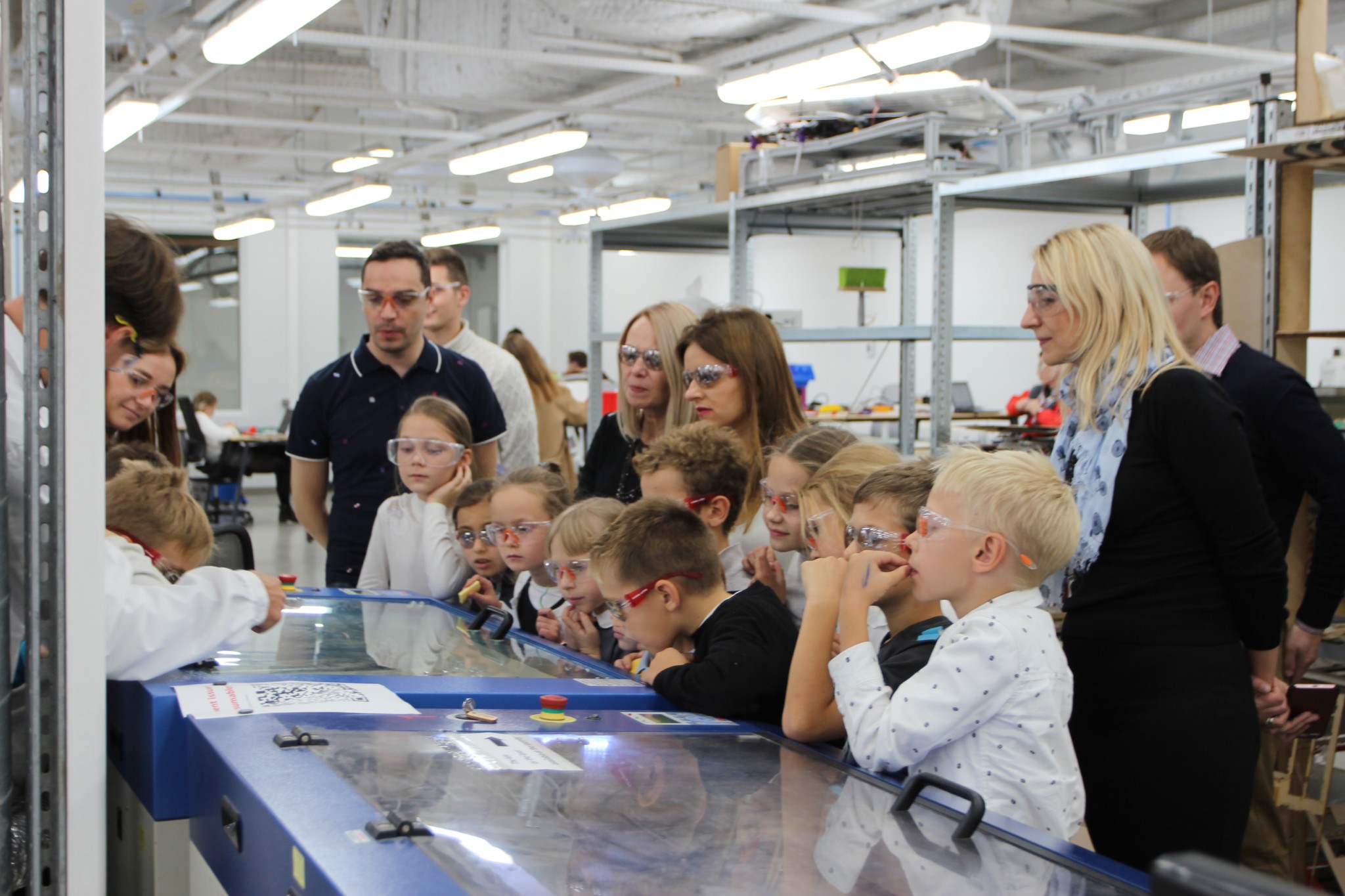 In line with the agenda, the tour started with a short lecture, "Skoltech: 8 highlights", delivered by Andrey Somov. After that, the pupils were given the opportunity to visit Fablab, where prototypes for research and educational purposes were created. Vladimir Kalyev, the Head of Fablab, and his colleagues showed 3D printers, CNC machines, soldering stations, laser-engraving machines and many other devices used during lab classes for the Skoltech Master's programs, including the MSc "Information Science and Technology" with its "Internet of Things" track.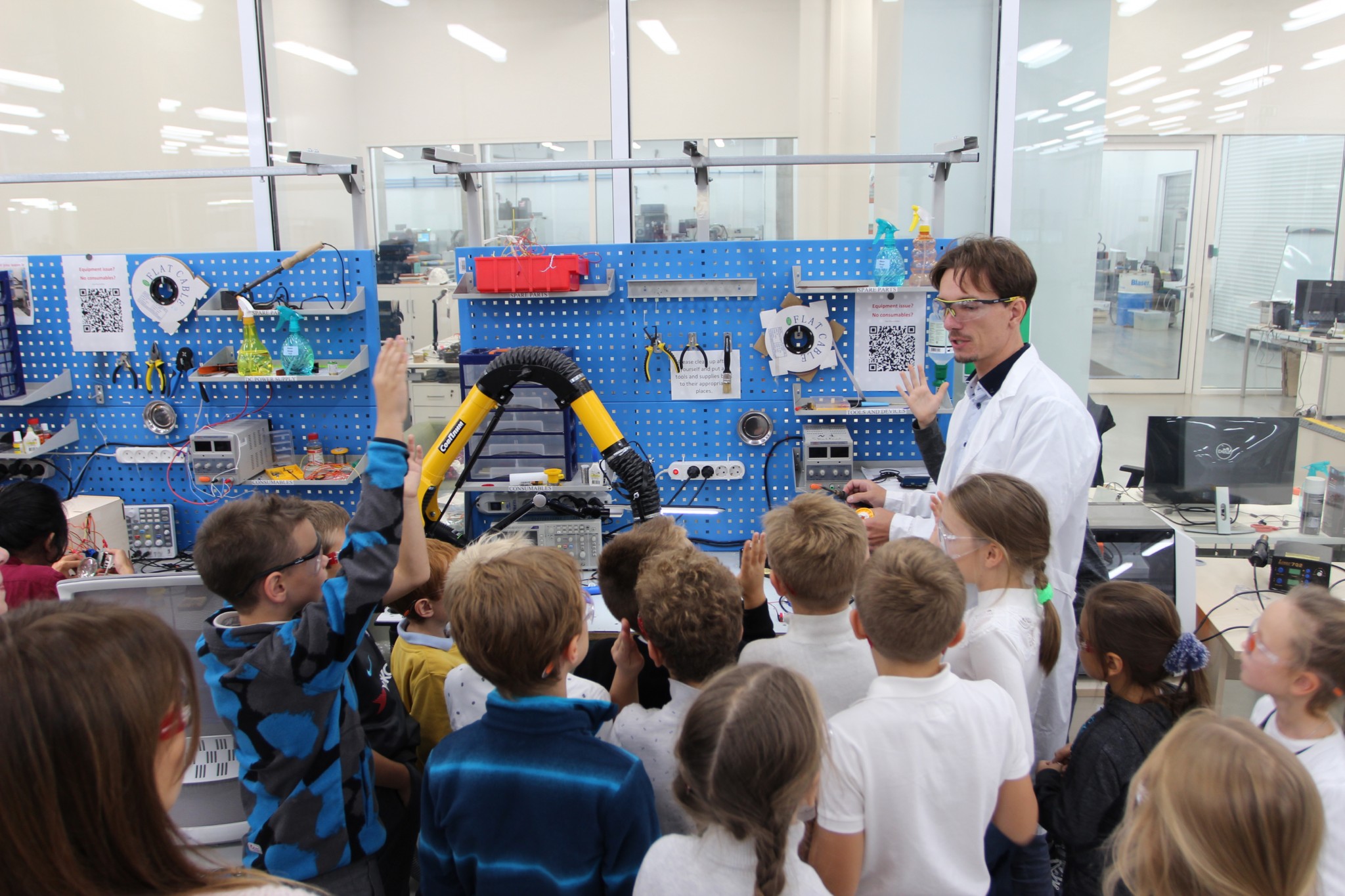 The devices presented proved interesting not only for the pupils, but also the teachers and parents accompanying them. As a souvenir, each participant received a wooden medal and a "Skoltechian" sticker pack.
The NTI CoE holds such popularization events on a regular basis. In parallel, the center has committed itself to help schools with the development of tutorials in the IoT field. These activities are to provide the younger generation with guidance on wireless technology and IoT associated careers, which are in demand today and anticipated in the near future.
Contact information:
Skoltech Communications
+7 (495) 280 14 81