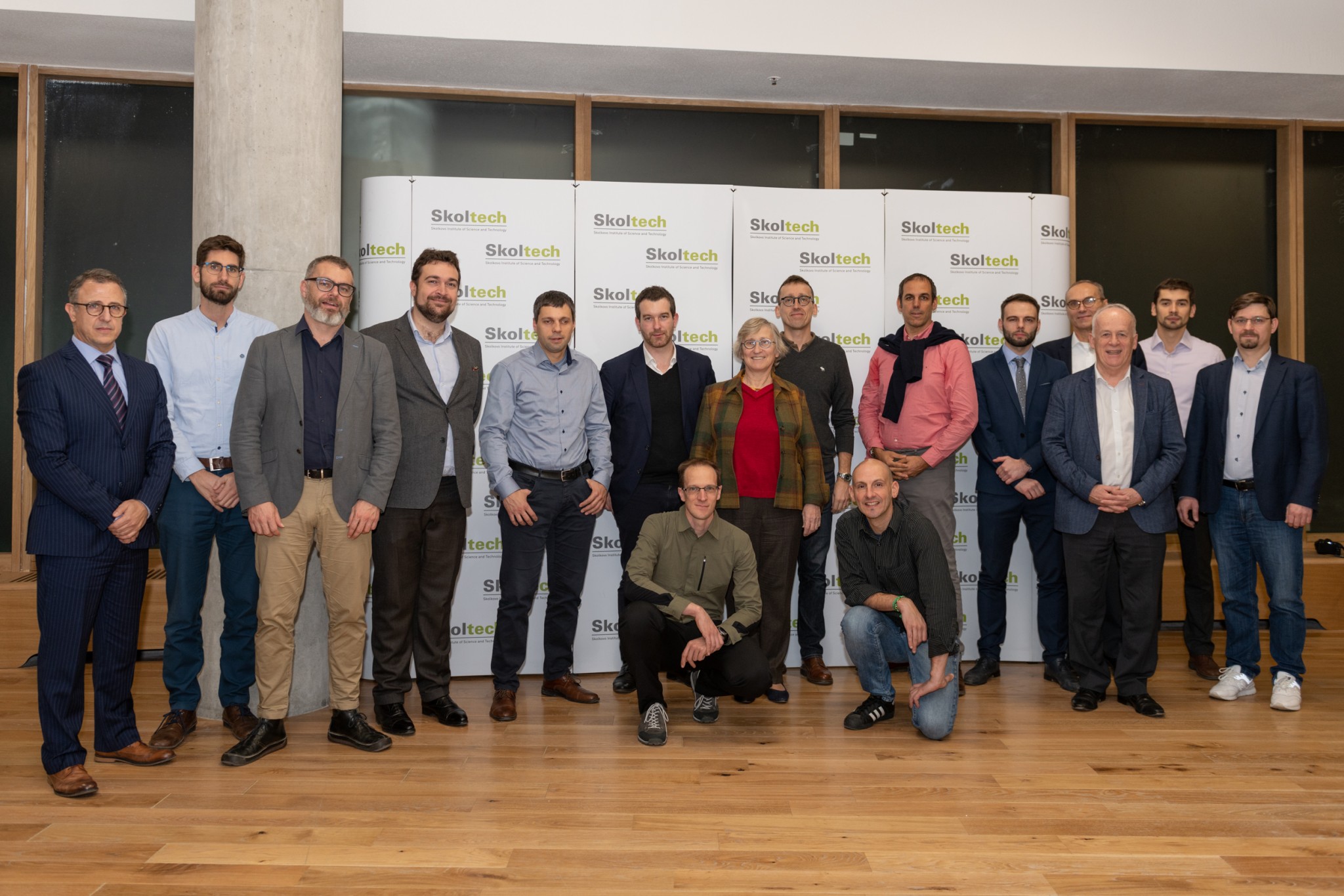 On November 18, 2019, a French delegation visited Skoltech. The group comprised two representatives from the French Embassy – Abdo Malac (Counsellor for Higher Education, Science and Technology, French Embassy to Russia) and Florian Rastello (Coordinator for Higher Education, Science and Technology, French Embassy to Russia) – and eight experts from Airbus, the University of Toulouse, Renault Groupe, INRIA, Quantmetry, Naver Labs Europe, and Brest National Engineering School.
The goal of the visit was to connect French and Russian experts working in the field of artificial intelligence. During the meeting, both sides held a brainstorming session involving presentations covering different areas of AI in order to develop potential collaboration projects in between French universities, laboratories, and companies, and Skoltech. Some potential topics for collaboration were discussed including robotics, agriculture and bio-med analytics. It was the first meeting at this level for all participants.
Clement Fortin, Evgeny Burnaev, Alexey Frolov, Dmitry Lakonstev, Dzmitry Tsetserukou, Mikhail Belyaev, Gonzalo Ferrer, and Dmitry Katalevsky represented Skoltech.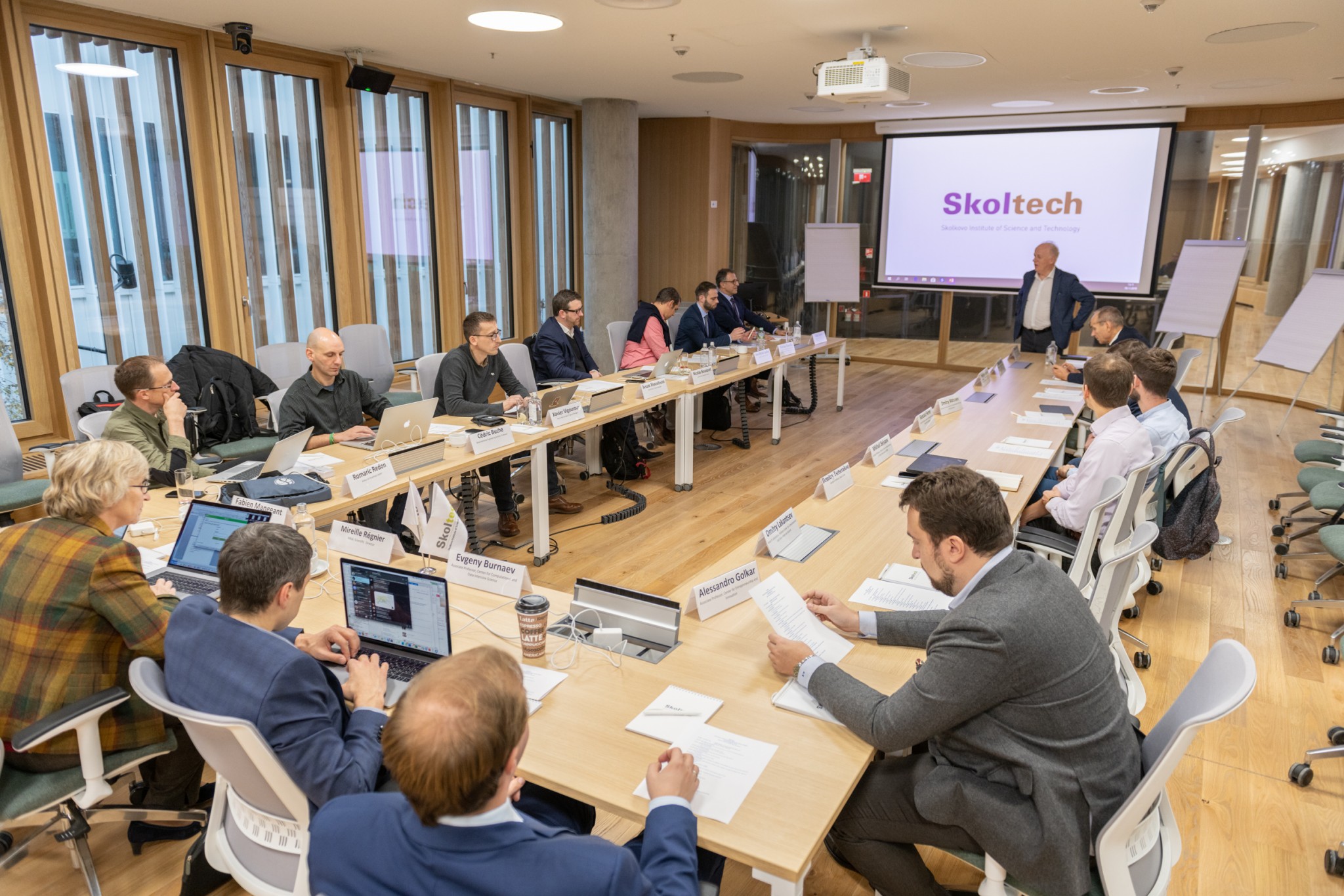 The presentation titles included AI research activities at INRIA, Advanced data analytics in Science and Engineering Group, IoT laboratory research at Skoltech, Interactive Machine Learning, and many others.
Following the presentation session, the visitors went on a tour of the campus and then held a networking reception.
Contact information:
Skoltech Communications
+7 (495) 280 14 81