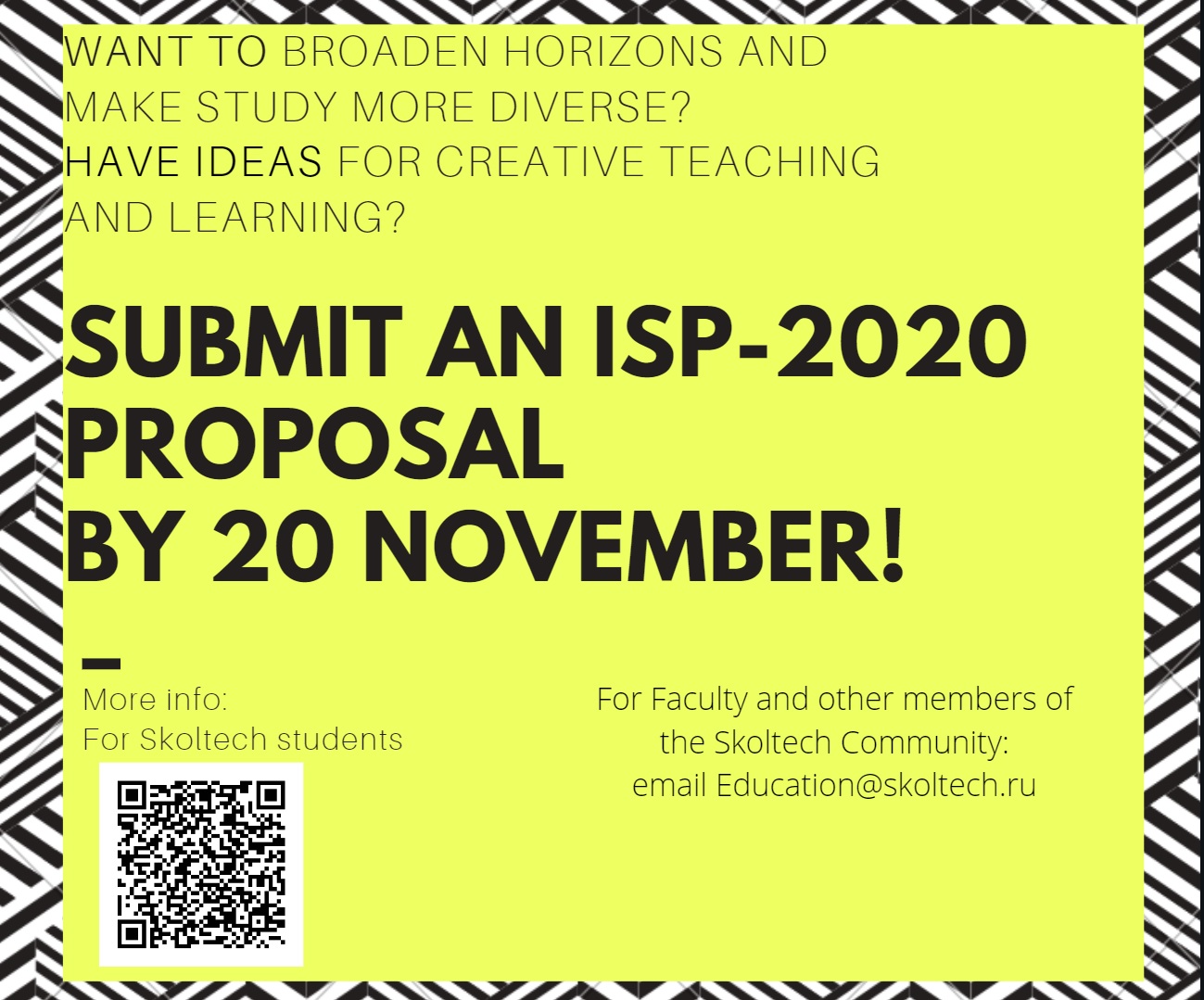 ISP (Independent Studies Period) is running through 13-31 January in 2020.
ISP serves Skoltech's mission to raise the next generation of science, technology and innovation leaders, and enhances a sense of Skoltech community.
ISP focuses on four main areas: Broadening Horizons – Beyond Profession; Soft Skills Development; Entrepreneurship and Innovation; Career Development.
ISP encourages to move beyond main professional fields, engage in interdisciplinary collaboration, be exposed to active teaching and learning, and more.
More info is here and at the Education Office ().
#ISP #ISP-2020