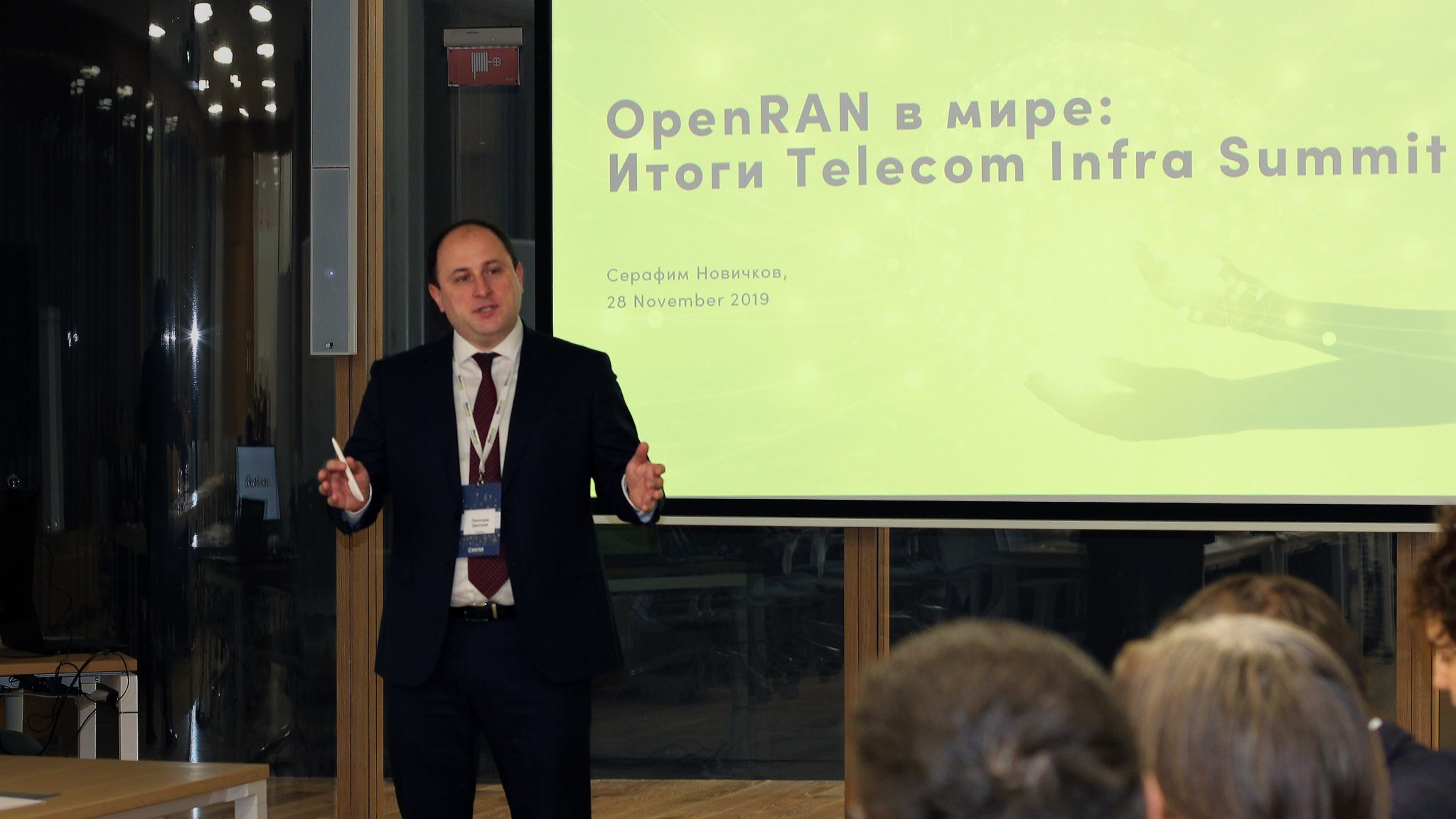 The NTI Center of Excellence (CoE) in WT and IoT Technologies at Skoltech will collaborate with telecom operators to take forward the Open RAN concept that will help operators to build multi-vendor 5G networks.
On November 28, the CoE held the Open RAN workshop at Skoltech in the framework of the 5G Club, drawing representatives of Russian telecom operators. The workshop participants established a working group to explore the potential of this novel concept. The group includes experts from the CoE, MTS, MegaFon, Rostelecom and VympelCom (Beeline).
The Open RAN (Open Radio Access Network) project was initiated by the O-RAN alliance created by the world's largest telecom operators. Open RAN makes it possible to implement the RAN hardware in the form of software that can run on hardware-independent open platforms. Open RAN aims to expand the ecosystem of telecom hardware manufacturers and demonopolize the market. Once implemented, the Open RAN technology should put an end to the operators' dependence from the vendors and eventually lead to a dramatic decrease in the operators' network construction costs.
Vitaliy Shub, Deputy Director of the CoE in WT and IoT Technologies: "The workshop participants concluded that Open RAN holds great potential for 5G radio communication systems. Open RAN solutions will have a competitive advantage over the hardware from international monopolist vendors. This is a current global trend. Responding to the market demand, Skoltech proposed using its test facility and CoE lab for Open RAN hardware tests."
Vladimir Valkovich, Deputy Director of the CoE in WT and IoT Technologies: "Another important outcome of the workshop is the understanding that implementing Open RAN solutions will require top class experts with knowledge and competencies both in radio communications and IT. In the short term, the Center will develop educational programs to train skilled engineers qualified to handle Open RAN projects."
The next Open RAN workshop will be held in February-March 2020.
Contact information:
Skoltech Communications
+7 (495) 280 14 81