On December 4, 2019, a delegation from the Central Research Institute of Machine Building (TsNIIMash) and the Russian space sector visited the Skoltech Space Center. This was in the framework of a contract on implementing parallel design techniques.
The TsNIIMash representatives were Sergey Koblov (General Director), Vladimir Chernov (Deputy General Director of Digital Transformation), Alexander Romanov (First Deputy Chair of the General Director), Olga Zharova (Head of the Press Service), Dmitry Iskov (Head of Departments), and Andrey Buravin (Deputy Director of Prospective Programs).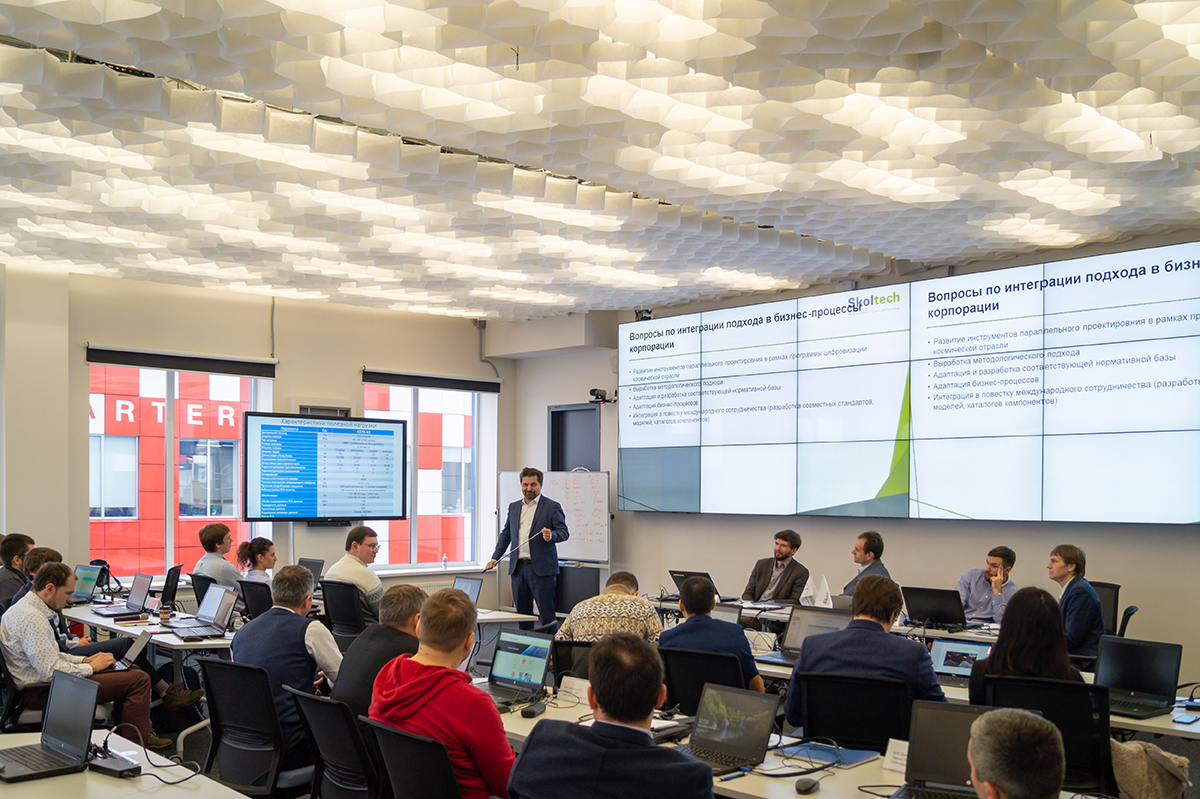 During the visit, the two sides talked about the prospects of implementing a method for parallel design techniques into TsNIIMash. They also heard to the results of a training program involving TsNIIMash workers, which are now under consideration. In addition, they discussed the prospects of implementing digital design in the Russian space sector. During the meeting, the Skoltech Space Center conducted a demonstration of the basic functions of the parallel design technique.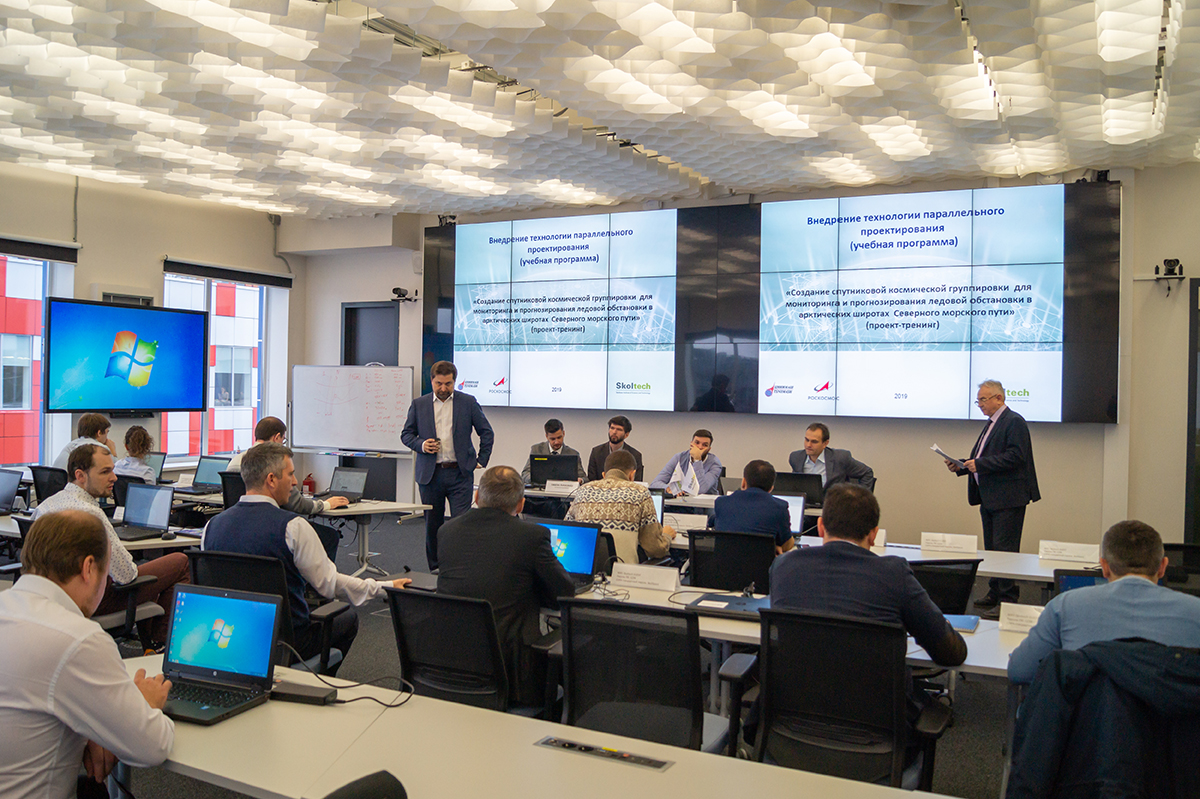 The Director of the Skoltech Space Center Anton Ivanov moderated the meeting.
Reference:
The Skolkovo Institute of Science and Technology (Skoltech) is a private graduate research university. Established in 2011 in collaboration with the Massachusetts Institute of Technology (MIT), Skoltech cultivates a new generation of researchers and entrepreneurs, promotes advanced scientific knowledge and fosters innovative technology to address critical issues facing Russia and the world in the third millennium. Skoltech applies the best Russian and international research and educational practices, with particular emphasis on entrepreneurship and innovation. Web: https://www.skoltech.ru/
Contact information:
Skoltech Communications
+7 (495) 280 14 81