The Skoltech Center for Neurobiology and Brain Restoration (CNBR) and NeuroTechX , the international neurotechnology community (www.neurotechx.com), are pleased to announce BCI_101 Global Series, a string of free online events for young researchers interested in or working on brain-computer interfaces (BCI). The sessions will take place three times weekly from May 5 to 21, 2020.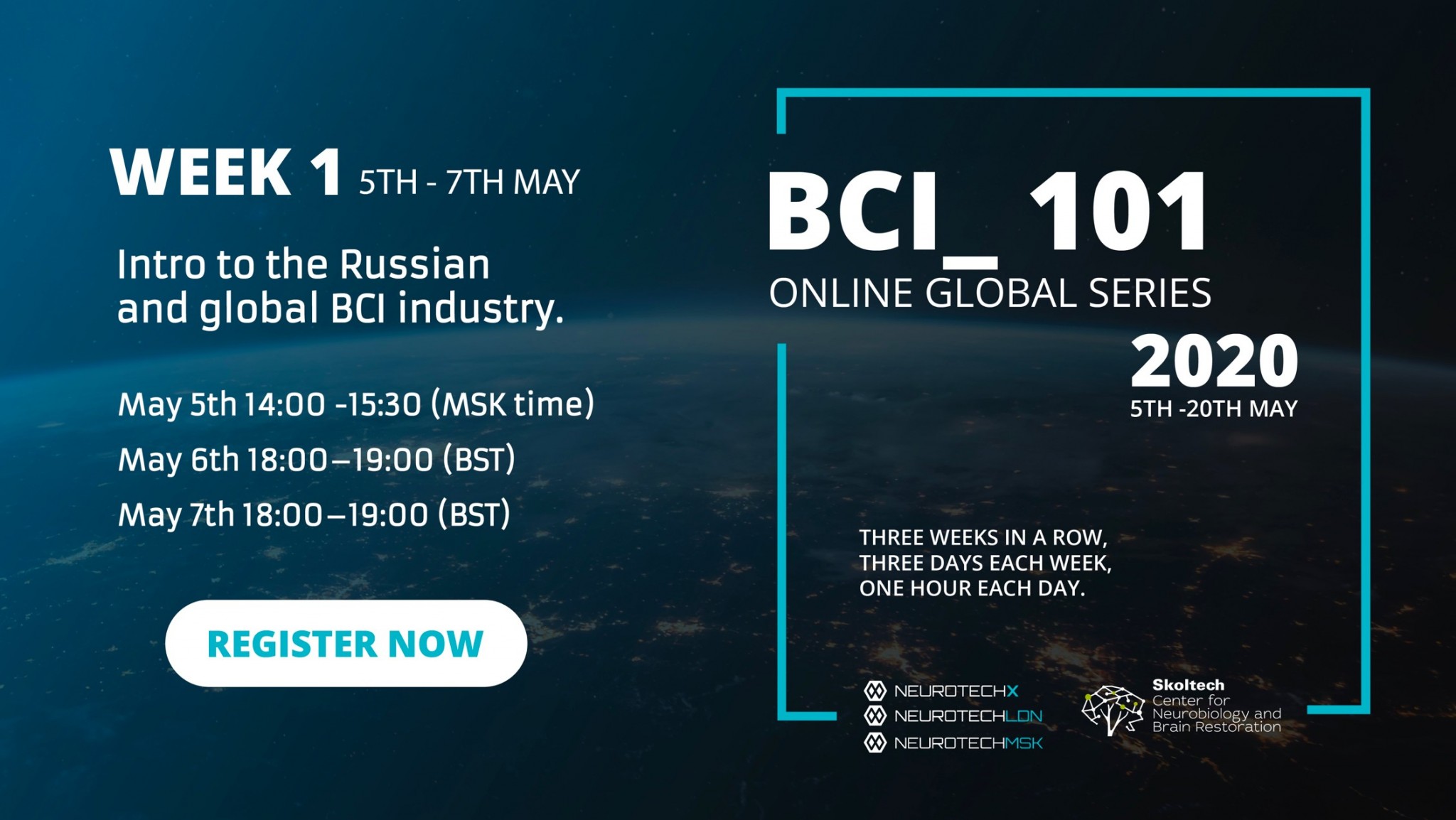 Seasoned researchers, young scientists and technology startup leaders from across the world will talk about the fundamentals of neurophysiology and neurotechnology, present handy research tools and share their first-hand experience in a simple and understandable way.
BCI_101 Global Series will kick off on May 5, 2020 with an event in Russian focusing on practical opportunities for launching R&D projects in neurotechnology, gaining advanced knowledge and soliciting support from development institutions.
The rest of the events will be in English. Talks, interviews and presentations will deal with various aspects of neurotechnology research and related issues, while practical classes will focus on the ways of capturing and processing bioelectrical signals. Leading companies and start-ups from different continents will present their products and give a vision of how to interact with research teams. Their young researchers, in turn, will share their science-to-startup career experience.
More details about the event