Skoltech PhD students, Anatoly Morozov, Artem Grebenko, Natalia Katorova and Filipp Obrezkov, received a prestigious award from Haldor Topsoe, a global leader in heterogeneous catalysis.
Anatoly Morozov, one of the five winners, was awarded the 2020 scholarship for the research and synthesis of new 4d-substituted Li-rich layered oxides as cathode materials for Li-ion batteries. Artem Grebenko, Natalia Katorova and Filipp Obrezkov were honored with special awards in the research excellence, scientific novelty and practical impact categories.
Established by the company founder, Dr Haldor Topsoe, over 20 years ago, the Haldor Topsoe PhD Scholarship Program supports young scientists conducting research in heterogeneous catalysis and related fields that are part of Topsoe's mainstream activity.
We caught up with the winners to find out about the focus and practical impact of their research and their feelings about the award.
Anatoly Morozov
Materials Science and Engineering PhD Program, Skoltech Center for Energy Science and Technology (CEST)
My research is concerned with advanced cathode materials for lithium-ion batteries. Cathode materials generate lithium ions for the battery to operate properly. I am working on a new generation of cathode materials based on lithium-rich layered oxides with additional enrichment by 4d-metals. Along with practical aspects, I am looking at fundamental relationships between the evolution of crystalline and electronic structures upon cycling and the degradation of their electrochemical performance, which is highly important for ensuring a long-term battery operation.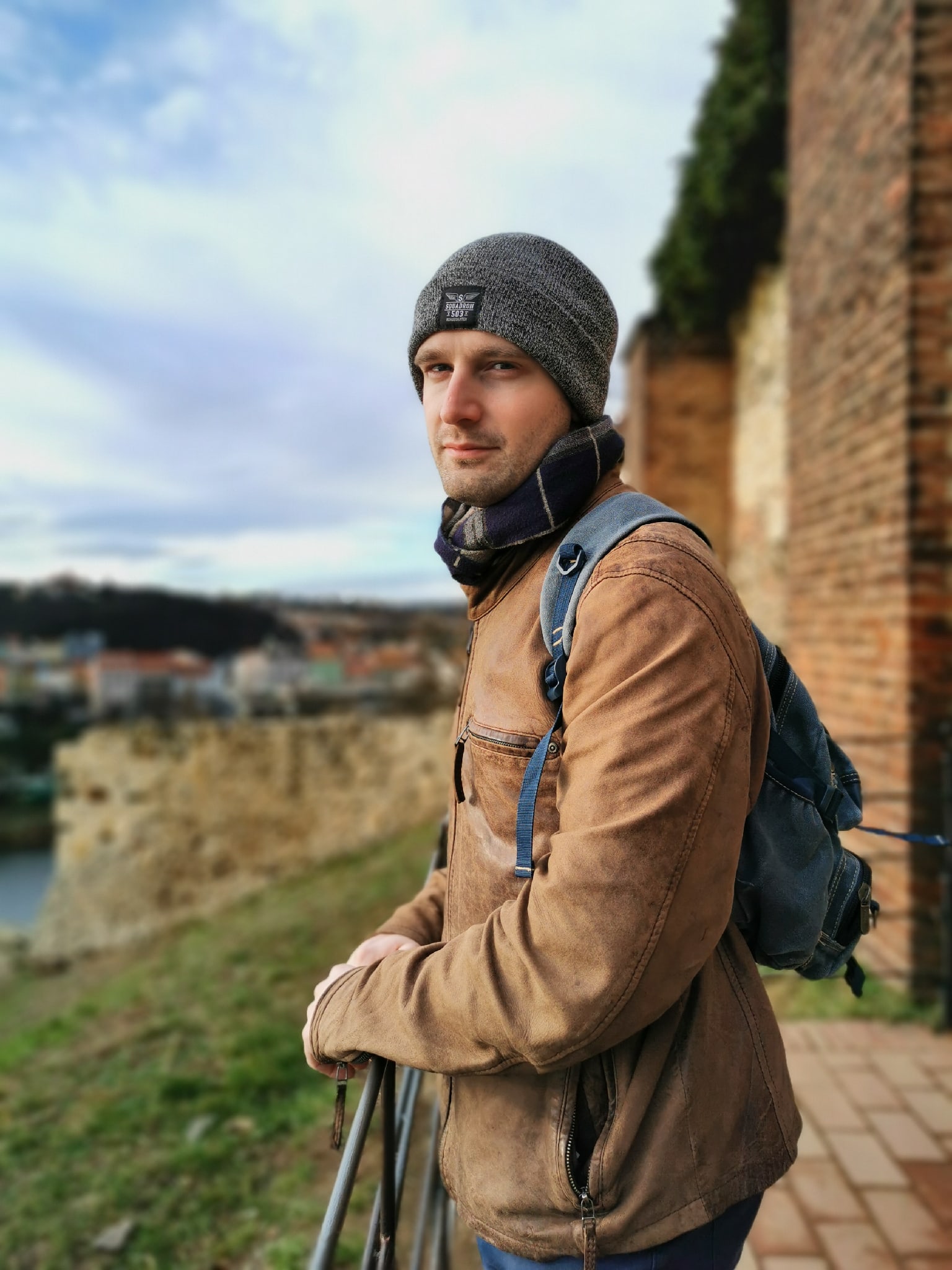 The novelty is that we obtain and study totally new materials using advanced research methods based on transmission electron microscopy (TEM). Pinpointing the fundamentals of the processes running in lithium-rich layered oxides will be an important outcome of this study. Eventually, this will help to develop a strategy for creating advanced high-energy-density electrode materials for lithium-ion batteries.
Creating high-energy density lithium-ion batteries for a variety of applications, including electrical vehicles, is a current challenge for scientists worldwide. Lithium-rich layered oxides are considered as good candidates for future cathode materials, but they still have some drawbacks. The reason I chose this topic is that my research can help to find a way to overcome those drawbacks and make a quantum leap in electric transport.
High-energy density cathode materials are needed to increase the electrical vehicle's mileage, bringing it closer or, perhaps, making it comparable to that of the ICE-powered vehicle. As lithium-ion batteries are used in all aspects of our life, new energy density cathode materials will be highly useful for portable electronics, drones, and stationary alternative energy storage devices.
As a scientist, I am honored to have my achievements recognized by a competent international jury. The award means I did some quality research that garnered interest and respect from the international scientific community. I look forward to my internship with Haldor Topsoe's research lab. This is an exciting opportunity to discover Denmark, connect with Danish scientists and learn about their research culture, experience, and work practices.
Artem Grebenko
Physics PhD Program, Skoltech Center for Photonics and Quantum Materials (CPQM)
Within my study that deals with the heterostructures of metal-organic frameworks (MOF) and graphene, I have developed a new graphene synthesis method and a baseline MOF synthesis technique using a ligand called benzenehexathiol. During the next academic year, I expect to complete the study of the individual properties of graphene and MOF and assemble the first heterostructures by superimposing the MOF and graphene layers.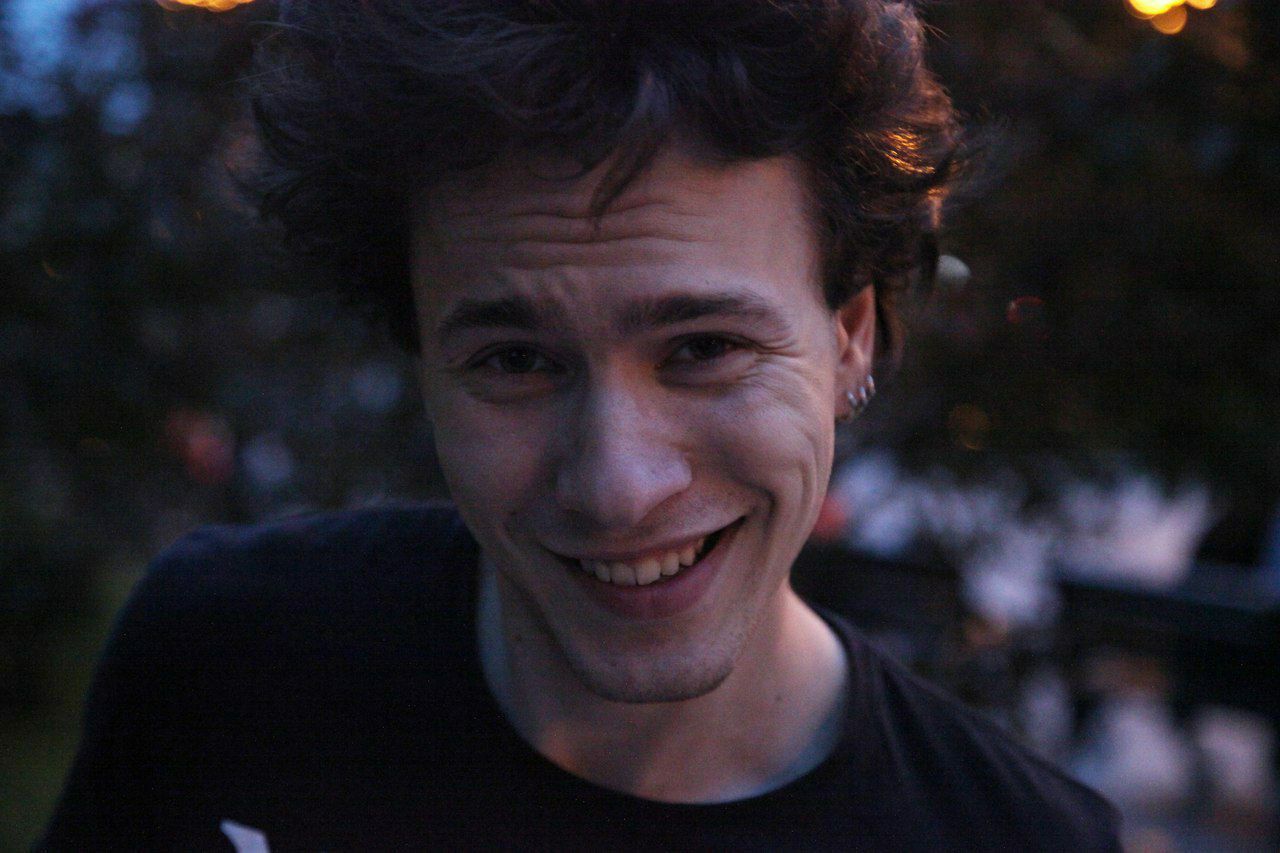 My study is the first systematic attempt at studying the properties of MOF with a fixed ligand and creating 2D heterostructures from organic materials and graphene. The big idea behind this research is finding the combinations that will uncover the applied potential of new structures. Conducting transparent 2D layers find application in microelectronics and various kinds of optical and gas sensors. At this stage, it is hard to tell exactly what properties those structures may have, but since the change of a ligand converts the MOF from the antiferromagnetic insulator (in the case of chromium) to the superconductor (in the case of copper), this line of research definitely holds a lot of promise.
I am convinced that new materials will transform our lives, as silicon did once. And so did graphene which is yet to make a hit. These are just two examples among a broad diversity of promising materials. Their practical application is still unclear, although MOFs have exhibited excellent catalytic performance in solar panels. I am very excited about the idea to use MOF and graphene structures in microelectronics, for example, transistor channels, sensors or bolometers. In fact, this has been my dream since 2014 when I was still a graduate student. I even attempted to launch a study but faced a lack of equipment and the fact that my project did not fit with the goals of the lab I worked for. It is only after I joined Skoltech that I could fulfil my dream.
The fact that my scholarship application was recognized as an "excellent proposal" by Haldor Topsoe means that I am doing something of value for the industry. While other winners focused on heterogeneous catalysis, Haldor Topsoe's core research area, I concentrated on making the samples by synthesizing graphene based on heterogeneous catalysis. I derive great pleasure from contributing to science even though I have always thought my work should have a practical purpose. For me, the award is a source of confidence and inspiration for further work.
Natalia Katorova
Materials Science and Engineering PhD program, Skoltech Center for Energy Science and Technology (CEST)
My study of potassium-ion batteries has evolved into a startup, K-Plus, that my colleague and I have launched at Skoltech recently and which is strongly supported by the Institute, CEST, and our supervisors and main inspirers, professors Artem Abakumov and Keith Stevenson. Potassium-ion batteries can be a highly cost-effective alternative to modern lithium-ion batteries in stationary energy storage applications, such as solar or wind energy storage solutions. However, the electrochemical performance of a potassium-ion battery, like any other metal-ion battery, is driven by the passivating layer formed by the electrolyte decomposition products on the electrode surface, so in my thesis research, I examine the processes at the electrode/electrolyte interface and try to find ways of improving the properties of the passivating layer.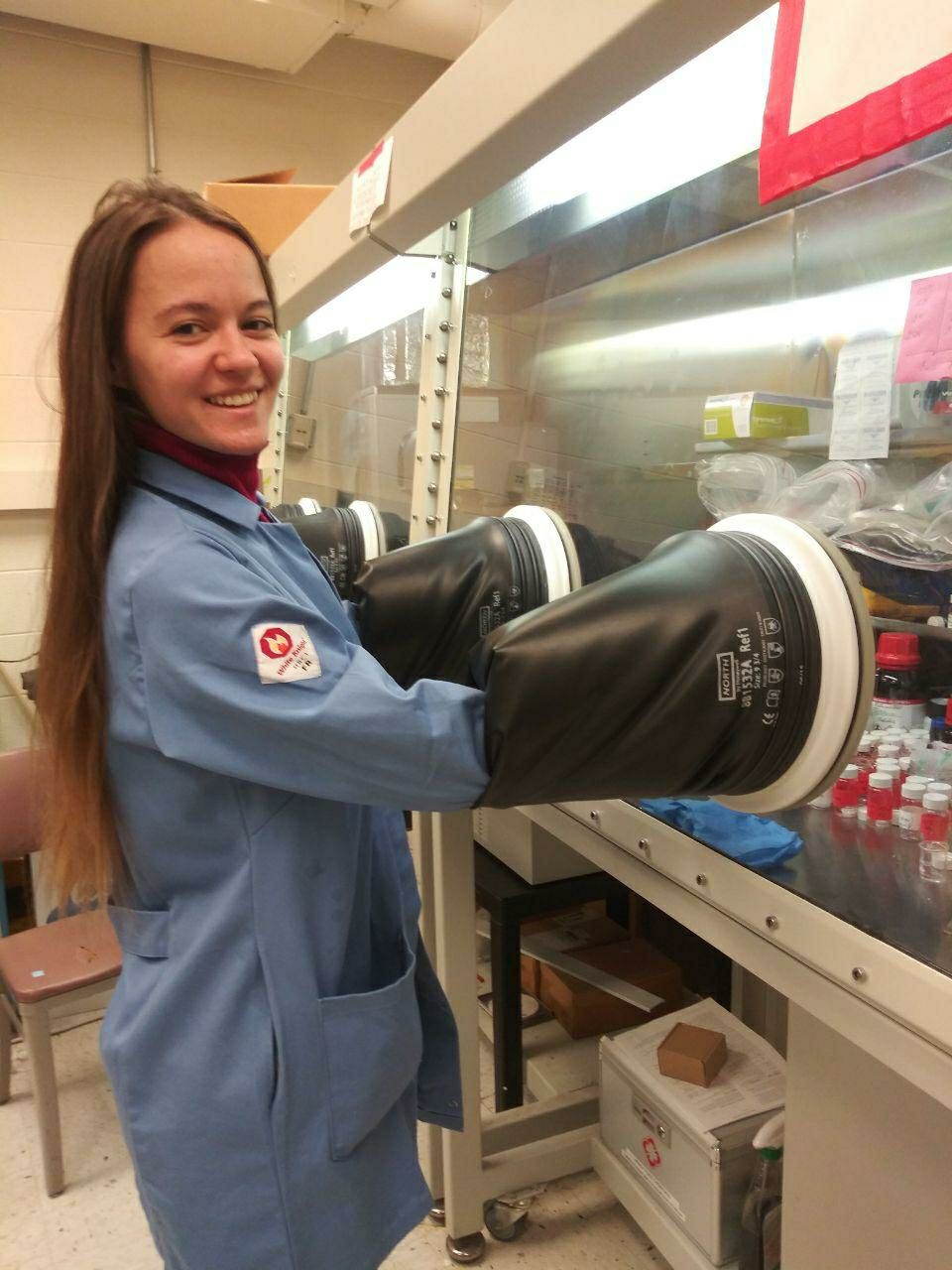 I have always wanted to work on tasks of high relevance for the global community, and metal-ion batteries are something that everyone in the modern world uses in one way or another. Also, I have always wanted to be part of a cool and inspiring team that would encourage my self-development. This is why I chose to work on this topic in our research team.
We have been actively implementing the results of my study to assemble prototypes of potassium-ion batteries in a prismatic cell. Although they are low-capacity prototypes suitable for LEDs or small electric motors only, they prove that the new technology does work and can be successfully used in the future. Now we plan to tackle a bigger challenge, which is scaling, and assemble larger prototypes with capacities of up to 10-50 Ah. I believe someday you will hear more about the achievements of our potassium-ion batteries!
Winning a competition like this one means a lot for a researcher whose scientific achievements have been recognized by the world scientific community. Also, it means you are going in the right research direction and your findings could have a high impact on our everyday life. I am delighted that the Topsoe Fellowship Program Committee singled out my project from many other applications.
Filipp Obrezkov
Materials Science and Engineering PhD program, Skoltech Center for Energy Science and Technology (CEST)
My PhD thesis is devoted to the development of novel organic cathode materials for lithium, sodium and potassium dual-ion batteries. The operational mechanism of such devices differs from working principles of classical metal-ion batteries. In particular, while the dual-ion battery charges, cations and anions are simultaneously transferred from the electrolyte solution to the anode and cathode surfaces, respectively, initiating the electrochemical transformations. As the battery discharges, the reverse process occurs.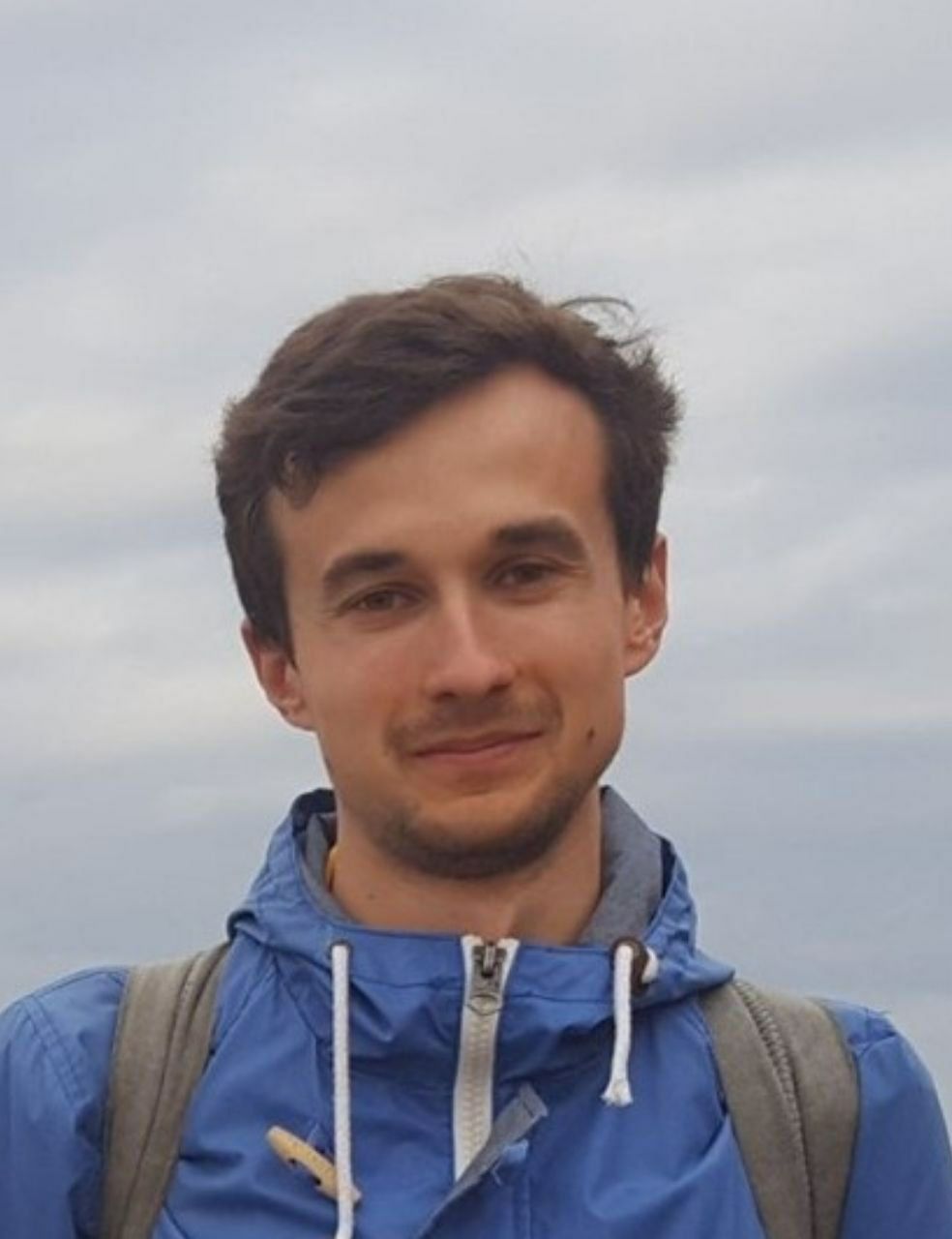 This technology is especially interesting scientifically because it might allow to create ultrafast batteries that would take only a few seconds to charge. The design of suitable organic cathode material could potentially facilitate the development of dual-ion batteries with high energy density, which none of the existing solutions can do.
I started to work on this project 3 years ago, as I realized that new batteries with enhanced specific energy, power and stability are one of the most essential tasks of modern electrochemistry and materials science, in particular, due to the fact that organic dual-ion batteries are among the most promising technologies that could advance these research areas quite significantly.
One of the promising potential applications of dual-ion batteries is their utilization in stationary energy storage systems which can allow to enhance the operational efficiency of power plants during off-peak hours.
I am honored to be an awardee of Haldor Topsoe PhD scholarship program because it is a great recognition of high scientific quality of my project, as well as its prospects for the industry.
Contact information:
Skoltech Communications
+7 (495) 280 14 81