Skoltech Center for Neurobiology and Brain Restoration and HealthNet Infrastructure Center is inviting you to a conference: Neuroscience for Cognitive Health and Healthy Longevity, which will be held on the 8th of October 2020 as a part of The International Week of Neuroscience and Neurotechnology Samara 2020.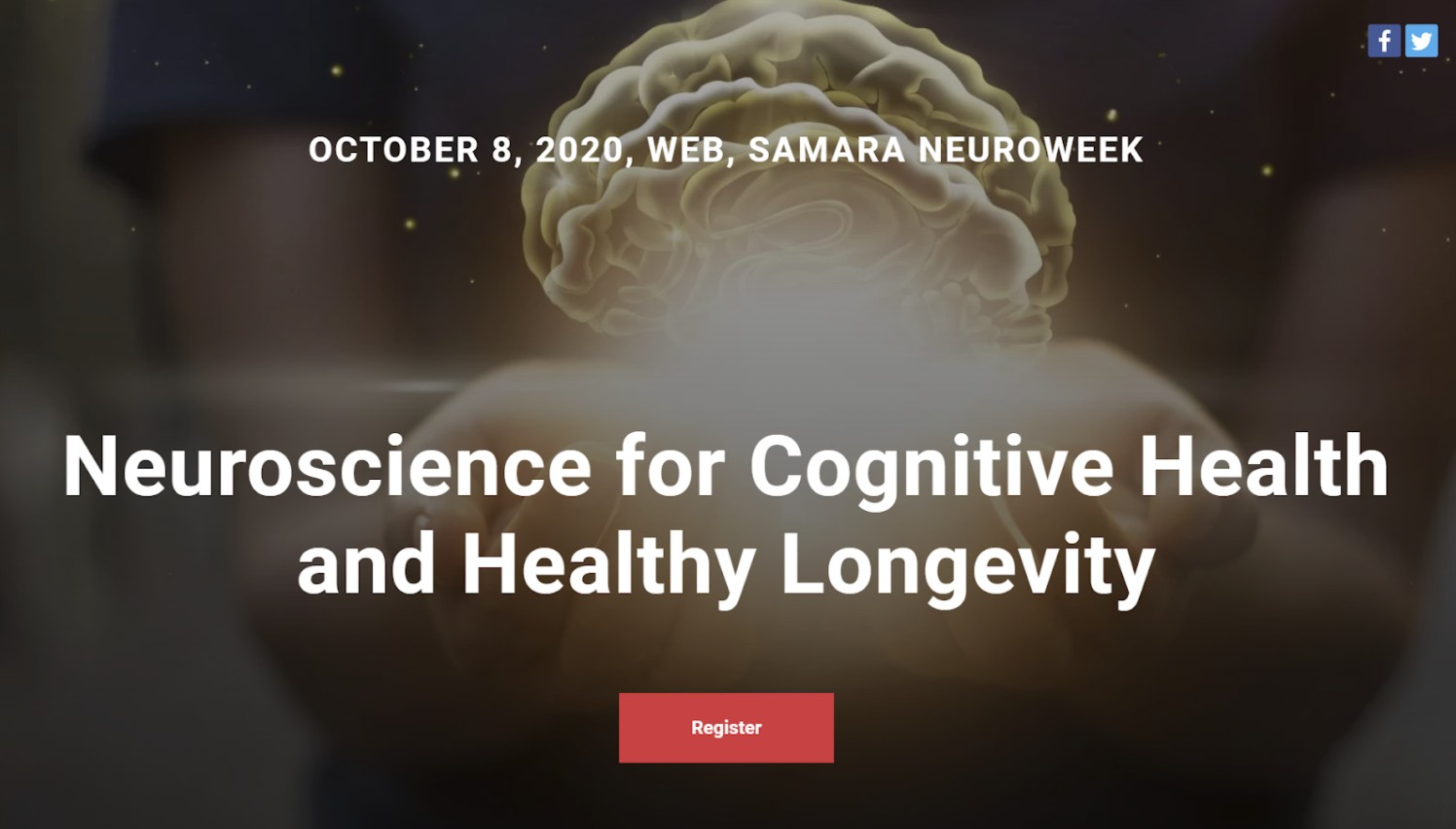 Topics:
- cognitive conditions
- cognitive and degenerative disorders
- technologies for the diagnostics
- treatment and prevention of cognitive disorders
Best practices from highly cited professors and directors of leading research institutes and clinics. 
The conference program includes an open discussion on the topic: Cognitive Health and Healthy Longevity: Today and Tomorrow.
Among speakers:
Konstantin Anokhin, Brain Institute, Moscow State University;
Petr Brezhestovsky,  Institut de Neurosciences des Systems, France (TBC);
Sandra Chapman, Center for BrainHealth®, The University of Texas, USA;
|Marat Kurmyshev, Alekseevskaya Clinic, Memory clinic;
Philipp Khaitovich, Skoltech Center for Neurobiology and Brain Restoration;
Vasily Klyucharev,  Сognitive neuroscience institute, HSE; 
Irina Popova, Institute of theoretical and experimental Biophysics RAS;
Natalya Semenova, Bekhterev Psychoneurological Research Institute;   
Dmitry Shamenkov, Center for IT and social technologies in medicine, Sechenov University; 
Mel Slater, The Institute of Neurosciences, University of Barcelona;
Surjo Soekadar, Charité – Universitätsmedizin Berlin, Germany.
More information on the conference, detailed agenda and registration can be found here