Scientists from the recently established Thermal Spray laboratory at the Center for Design, Manufacturing, and Materials (CDMM) have provided a pioneering contact technology solution to increase electrical efficiency and, therefore, dramatically save the industry operational expense. A method involved in forming a low resistance conductive joints offers 25 % lower contact resistance while providing an extremely high current density and ensures long-lasting reliability for safe and durable operation in the high-performance industrial applications. A method for forming low contact resistance bus-bar joints promises an optimal current transmission with low and stable contact resistance.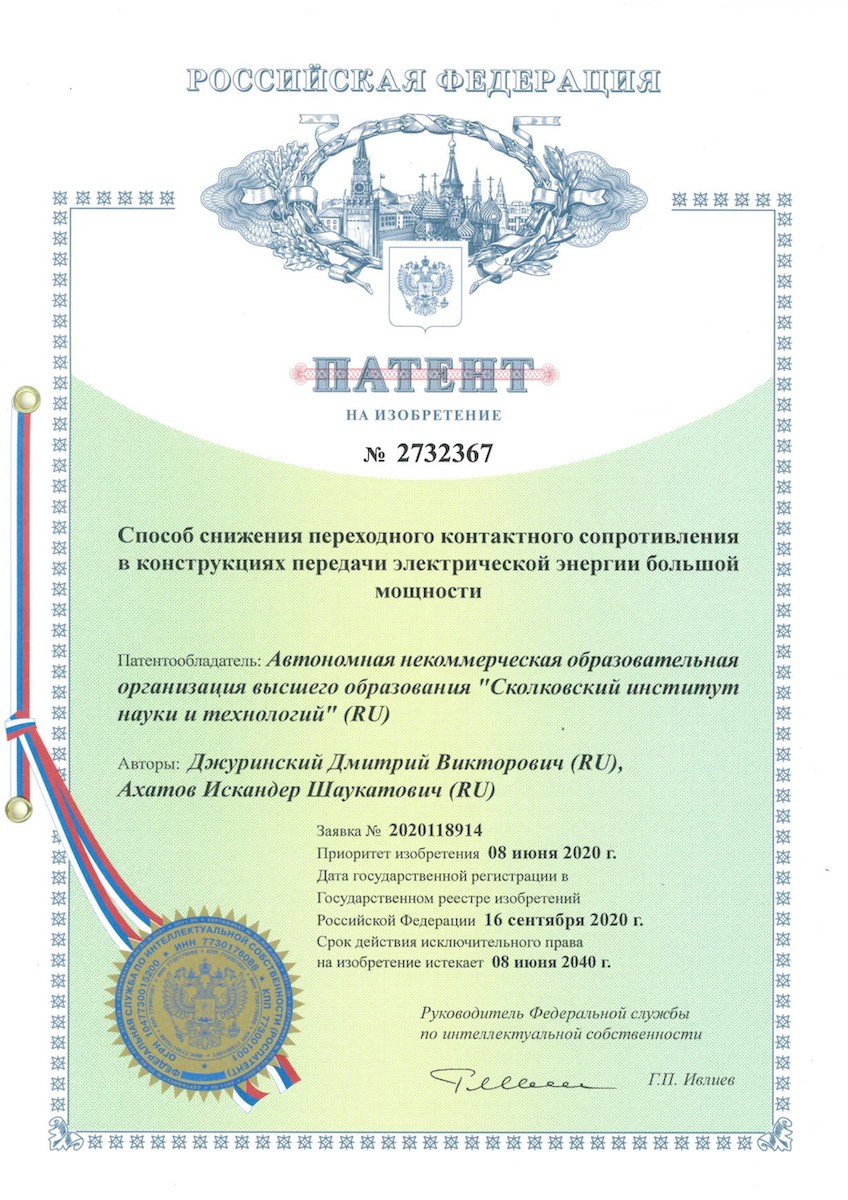 "Our method is designed as a key ingredient in the effort to provide and maintain low resistance conductive joints to optimize a power flow in the generation, transmission, and distribution processes. Our next effort will be in focus to commercialization activities as well as cooperate with potential industrial partners", said Skoltech Assistant Professor Dr. Dmitry Dzhurinskiy, who is principal investigator and head of Thermal Spray laboratory.
It will be crucial to highlight that Dzhurinskiy' team delivered the new benchmarking in obtaining approval from the Federal Institute of Industrial Property. The invention successfully passed the comprehensive technical evaluation, and a Patent been granted within a 3-month time frame record.
"Having this opportunity, I would like to thank Skoltech's Center for Entrepreneurship and Innovation and the Skolkovo' Legal Office for the best practice and help during this endeavor", Dzhurinskiy mentioned. 
Dear partners, if you are interested in any of Skoltech's technologies, our Knowledge Transfer Office will be glad to consult you on licensing and technology transfer opportunities for your business. Here is Skoltech's Portfolio of intellectual property (Rus). For further details, please feel free to contact the .
Contact information:
Skoltech Communications
+7 (495) 280 14 81