We are happy to announce that Skoltech and MTS have together launched a 5G pilot zone in Moscow aimed at accelerating local innovation of cutting-edge solutions and services based on fifth-generation connectivity. The new network features 4.9GHz 5G coverage thanks to a base station featuring Skoltech-developed software that supports the international OpenRAN standard.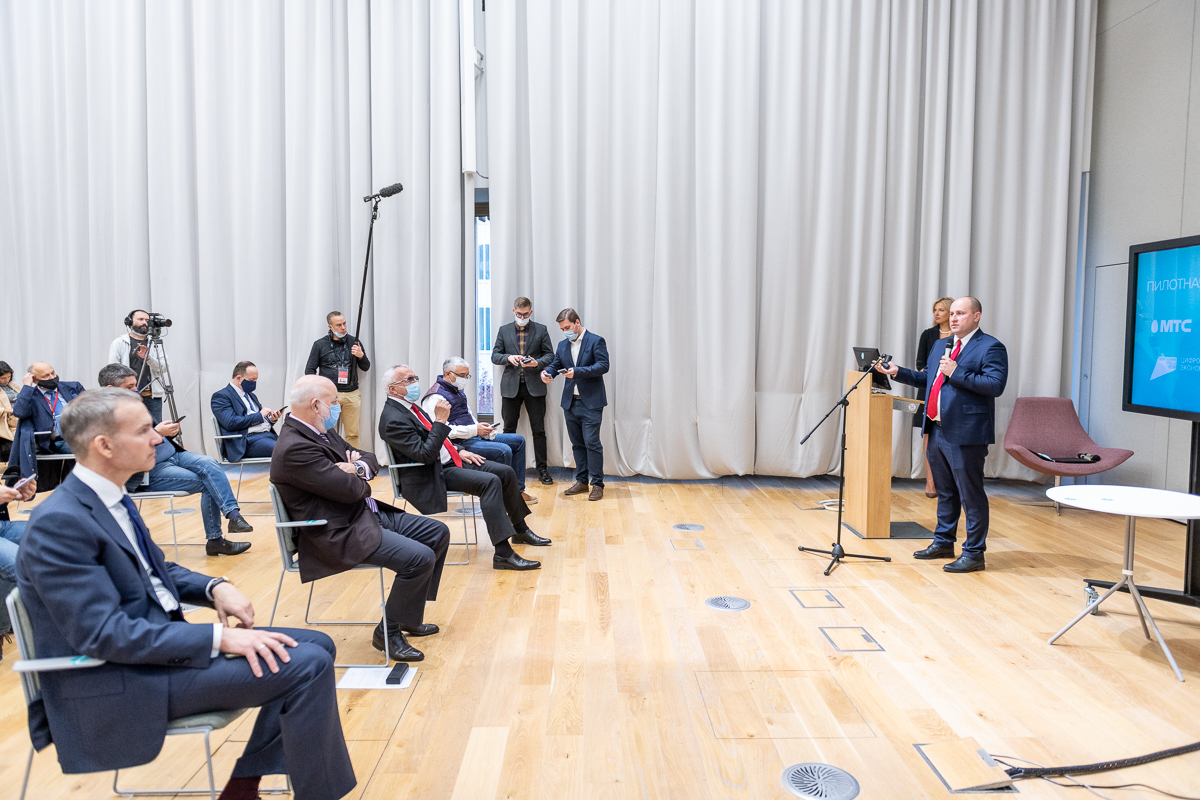 With the support of the Skolkovo Foundation, the joint MTS-Skoltech network aims to provide Russian developers an accessible platform to build next-generation industrial automation solutions, as well as hardware and software suites based on the OpenRAN architecture.
Dmitry Khalin, MTS VP for Cloud & Digital Solutions, commented: "The launch of this 5G zone is a further step forward in our long history of joint R&D with Skoltech and Skolkovo resident companies. MTS is at the leading edge of connectivity, operating multiple R&D centers as well as a 5G lab and startup accelerator. This project brings together the world-class engineering and IT expertise of all of the partners, and I am confident it will accelerate the launch of locally developed telecoms solutions and industrial 5G services."
"The joint MTS-Skoltech 5G network is the next phase in the local development of telecom infrastructure. We developed the base station that will provide indoor coverage at our institute around the advanced OpenRAN architecture," said Dmitry Lakontsev, Head of Skoltech-based NTI Center of Excellence in Wireless & IoT Technologies. "Together with MTS, we plan to continue to move forward on OpenRAN, including thoroughly testing the interoperability of Russian-developed 5G hardware and software with operator systems and subscriber devices. In addition, this project also provides an opportunity for Skolkovo residents and Skoltech industrial partners to test new high-tech solutions aimed at realizing the enormous potential laid out in the 5G standard."
Arkady Dvorkovich, Chairman of the Skolkovo Foundation, commented: "The advent of next-generation connectivity promises to speed up innovation in many fields — from industrial process automation to remote equipment control in high-risk environments to new medical treatments that will improve the quality and accessibility healthcare. As a 5G testing ground, Skolkovo has a unique role to play in providing access to real-world scenarios, requirements, and the new technologies at the center of the ecosystem. We have all of the right resources to support our partners' efforts in accelerating industrial innovation."
The new joint project with Skoltech the latest in MTS's series of 5G pilot zones, including additional sites in Moscow, Siberia, and outside St. Petersburg.
Contact information:
Skoltech Communications
+7 (495) 280 14 81