On December 10 join our online Open doors to get an overview of the available programs and curriculum structure, Skoltech's renowned faculty members, career possibilities, student life on and off-campus, and more. You will also get the details on admission and an opportunity to ask any questions you may have about the application process.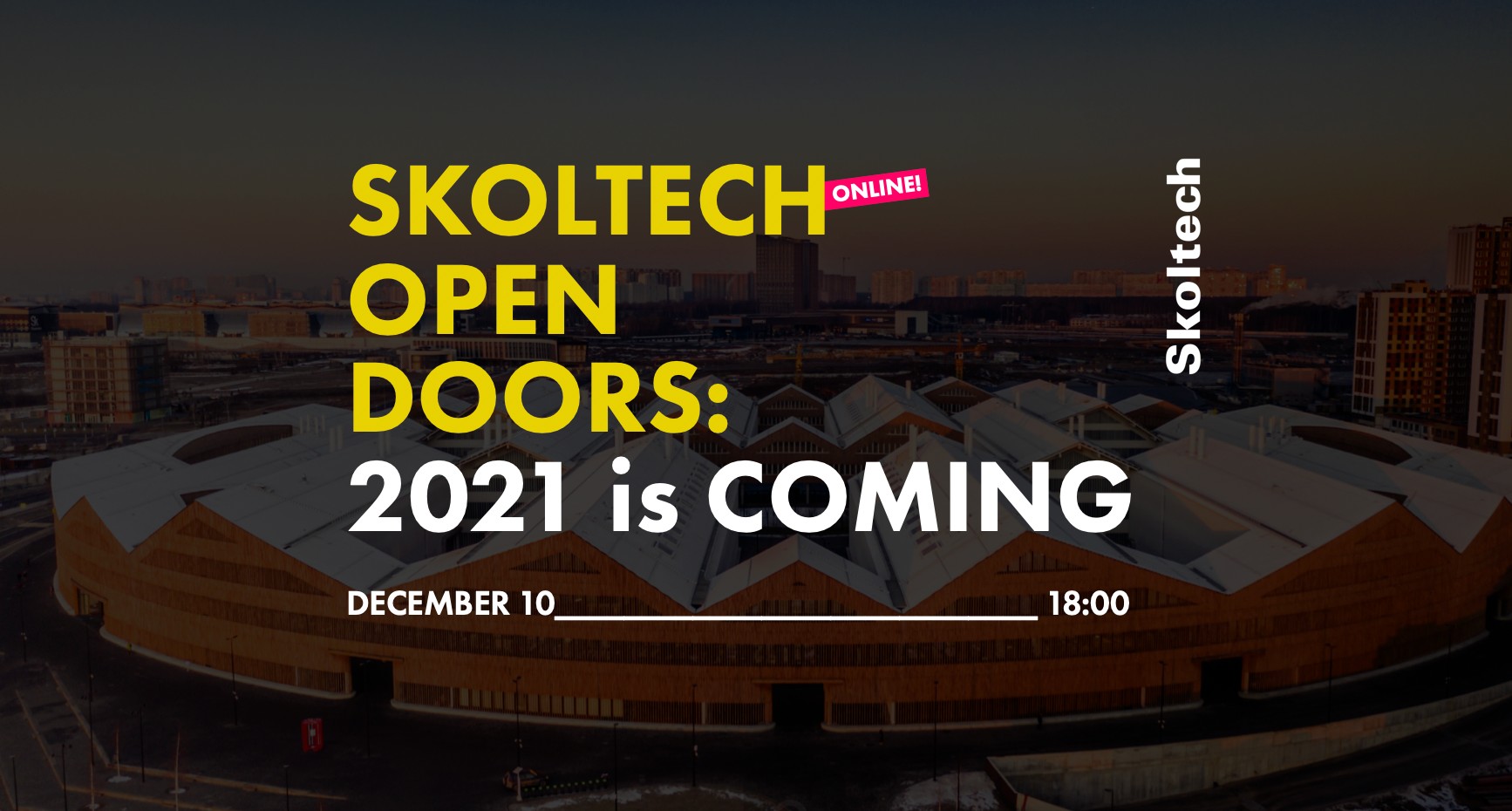 As a bonus, you will have the opportunity to get a virtual tour in the Fablab.
Students and graduates with STEM backgrounds interested in pursuing their Masters or PhD studies are invited.
Don't miss the chance to learn what you need to do to receive an admissions offer to one of the Top-100 young universities in the Nature Index.
Registration for event is required.