In the new year, Skoltech has launched two Master's programs.
The first program, Advanced Computational Science (ACS), is headed by Professor Nikolai Brilliantov, Director of the Skoltech Center for Computational and Data-Intensive Science and Engineering (CDISE).  It combines training in modern mathematical modeling techniques and their effective implementation, taking into account the potential of high performance and parallel computing. It will teach not only one method or another, but also the ability to choose an optimal one. The program professors are engaged in the practical use of machine learning methods in mathematical modeling.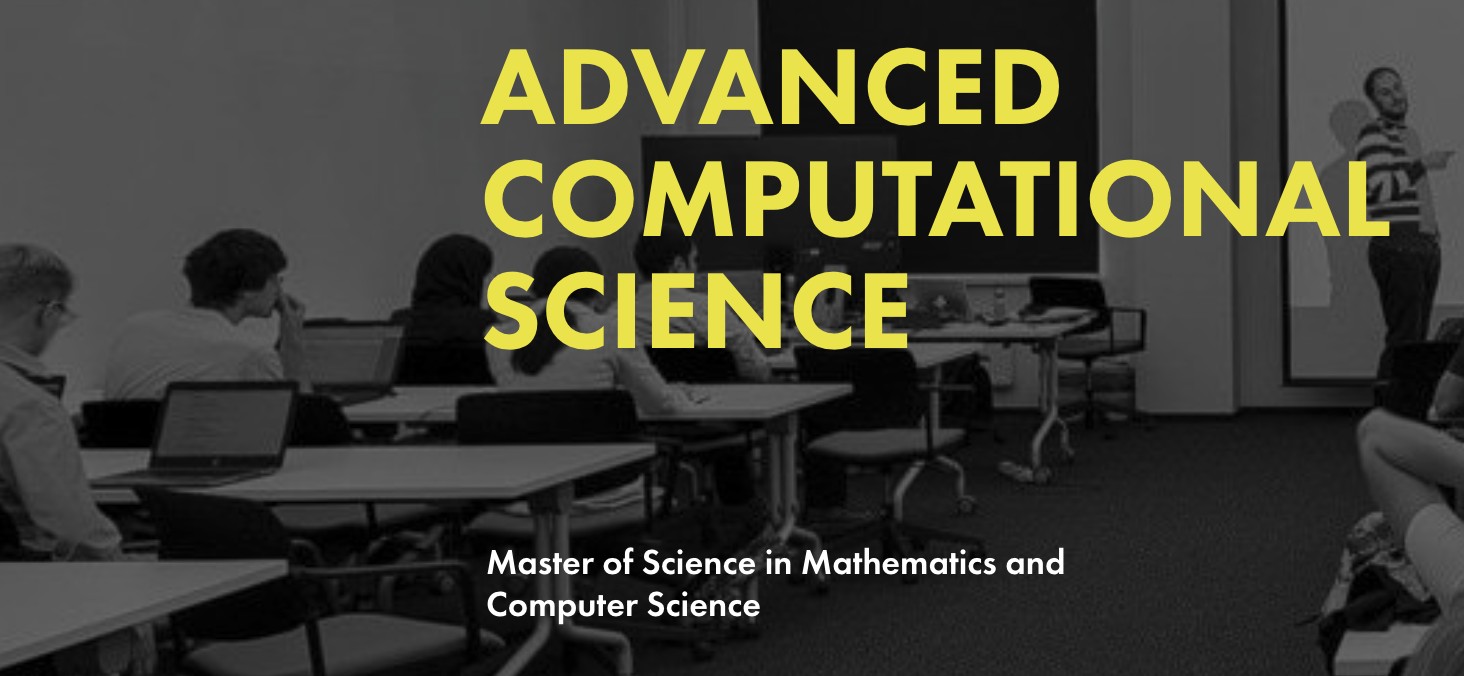 Nikolai Brilliantov, Program Director: "The main motivation for launching the program is the desire to take advantage of the strengths of our research professors in efficient computational approaches. We aim to make a program that will not only teach a certain collection of methods, but rather focus on teaching the ability to choose the optimal technique depending on the case. In other words, the effective solutions should take into account the available computational resources and implementation times. Of course, the presence of Zhores, one of Russia's top 10 supercomputers, makes the realisation of this program possible. We are convinced that the specialists with machine learning knowledge without a solid base in mathematical modeling will saturate the market within several years. Many tasks will be automated. In the case of mathematical modeling, the ability to set problems and propose effective solution algorithms has been and will be in demand on the job market. Our main task is to educate engineers and scientists who are well-trained in both classical methods and artificial intelligence techniques, as well as capable of using HPC approaches. With these skills, our graduates can easily apply them for successfully launching their scientific careers or going to various engineering fields, such as chemical, pharmaceutical, production, and financial sectors. " 
At last, the Internet of Things and Wireless Technologies track has become a Master's program in its own right! Its focus remains the same: the students are deeply immersed in the program material, with courses in both fundamental disciplines and specialized topics. The students will explore the technological foundations of IoT, as well as the 5G and 6G mobile communications protocols. For this, we do not only have a modern laboratory base but also our own fifth-generation pilot zone in Skolkovo, where 5G base stations (developed by Skoltech) operate in a real telecom operator's network. The students will participate in real industry projects of Russian and international companies.

Here is what Dmitry Lakontsev, Program Director and Head of IoT lab told us: "We are looking for students who want to become real professionals in the field of mobile technologies and the industrial Internet of Things, who want to take part in breakthrough projects with major Russian and global companies which, just like ourselves, strive to create a smart economy of the future. We guarantee an excellent theoretical and practical knowledge base and collaboration with the best professional team of professors and developers in Russia. The graduates will be highly sought-after in the telecommunications market, primarily among our industrial partners, such as Huawei or MTS."
Applications are accepted till July 16. The first selection for the new programs is scheduled for March. Applications for this selection wave are accepted until February 14.
Contact information:
Skoltech Communications
+7 (495) 280 14 81