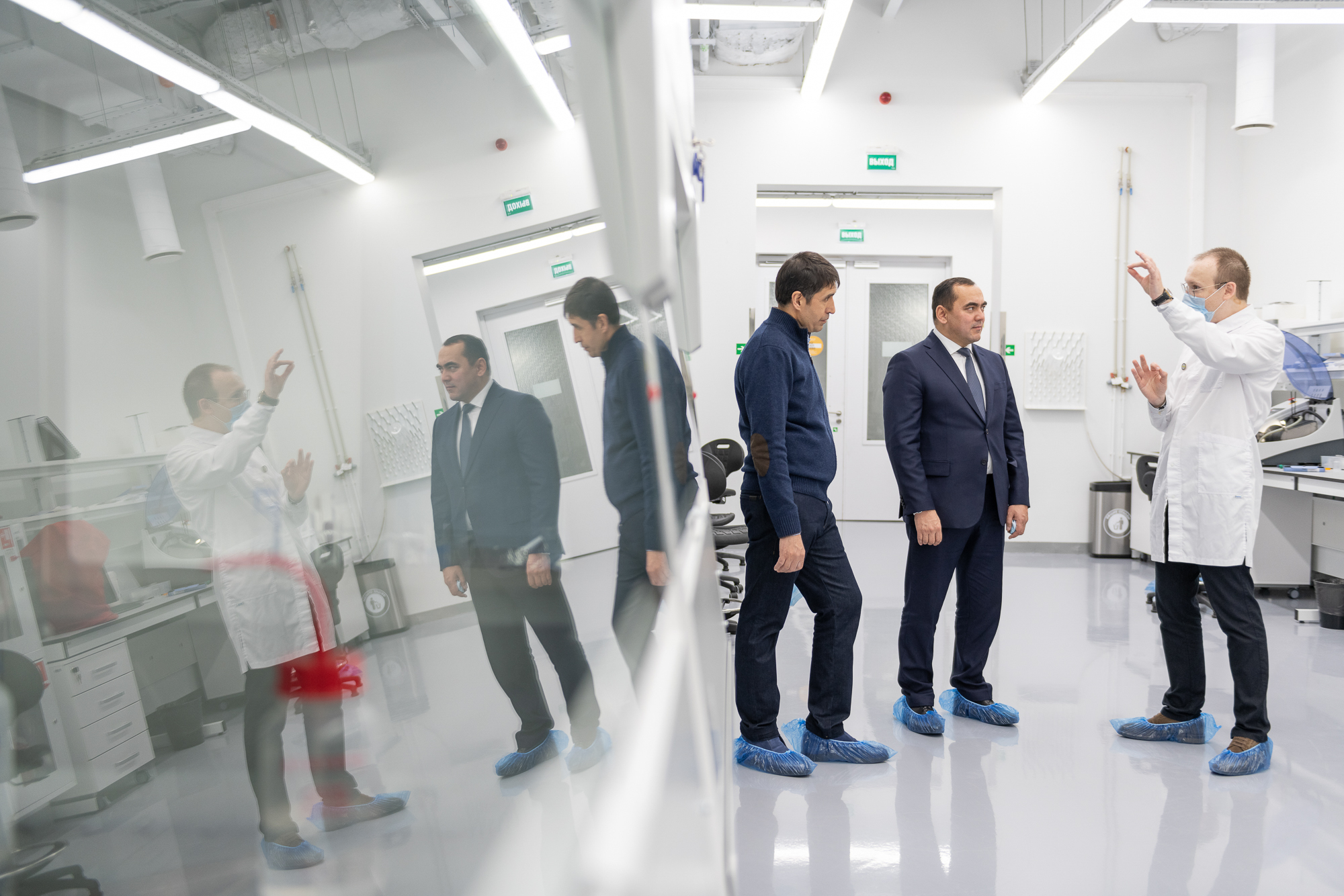 Minister of Higher and Secondary Specialized Education of the Republic of Uzbekistan Abdukodir Toshkulov paid a working visit to Skoltech where he toured the Campus with its world-class laboratories and shared facilities.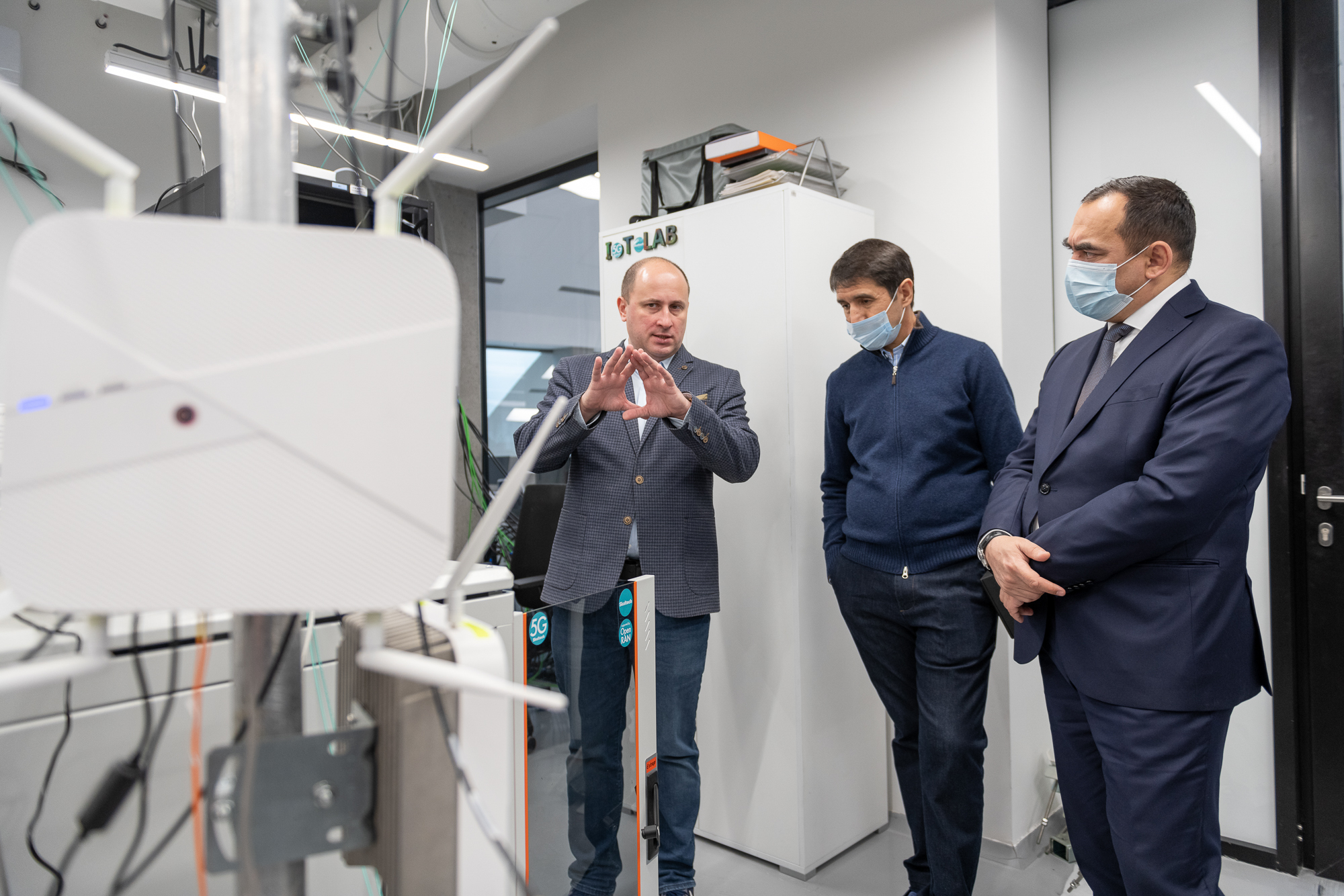 Toshkulov was shown the functional prototype of the Russian 5G base station created by the Skoltech-based NTI Center of Excellence. Head of CoE Dmitry Lakontsev told the guests about the recent developments in 5G technology, the forthcoming 6G research program, and educational initiatives for training young professionals for the industry.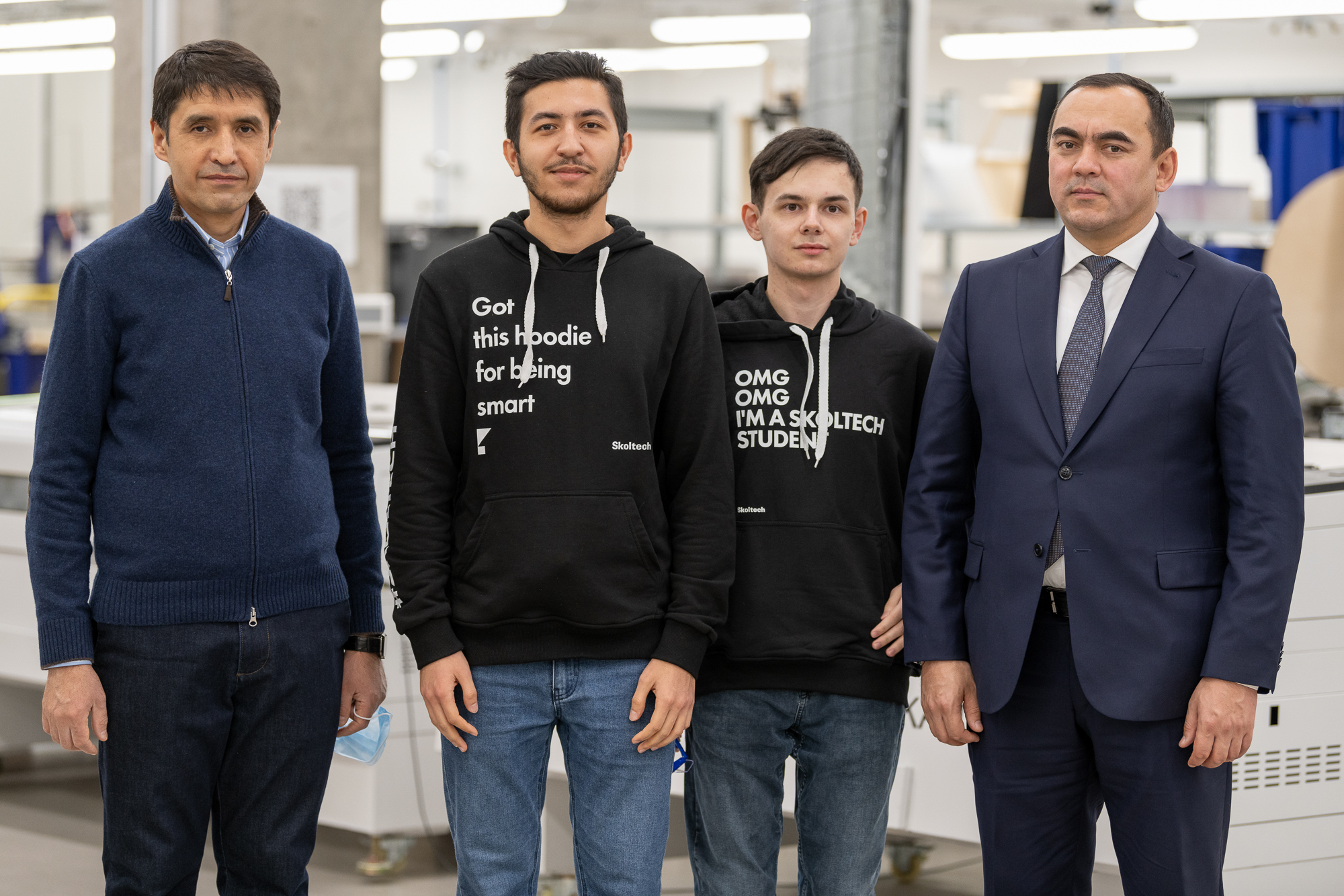 While touring the Fablab, Toshkulov had informal exchanges with Skoltech students from Uzbekistan who told the minister about their studies and career plans.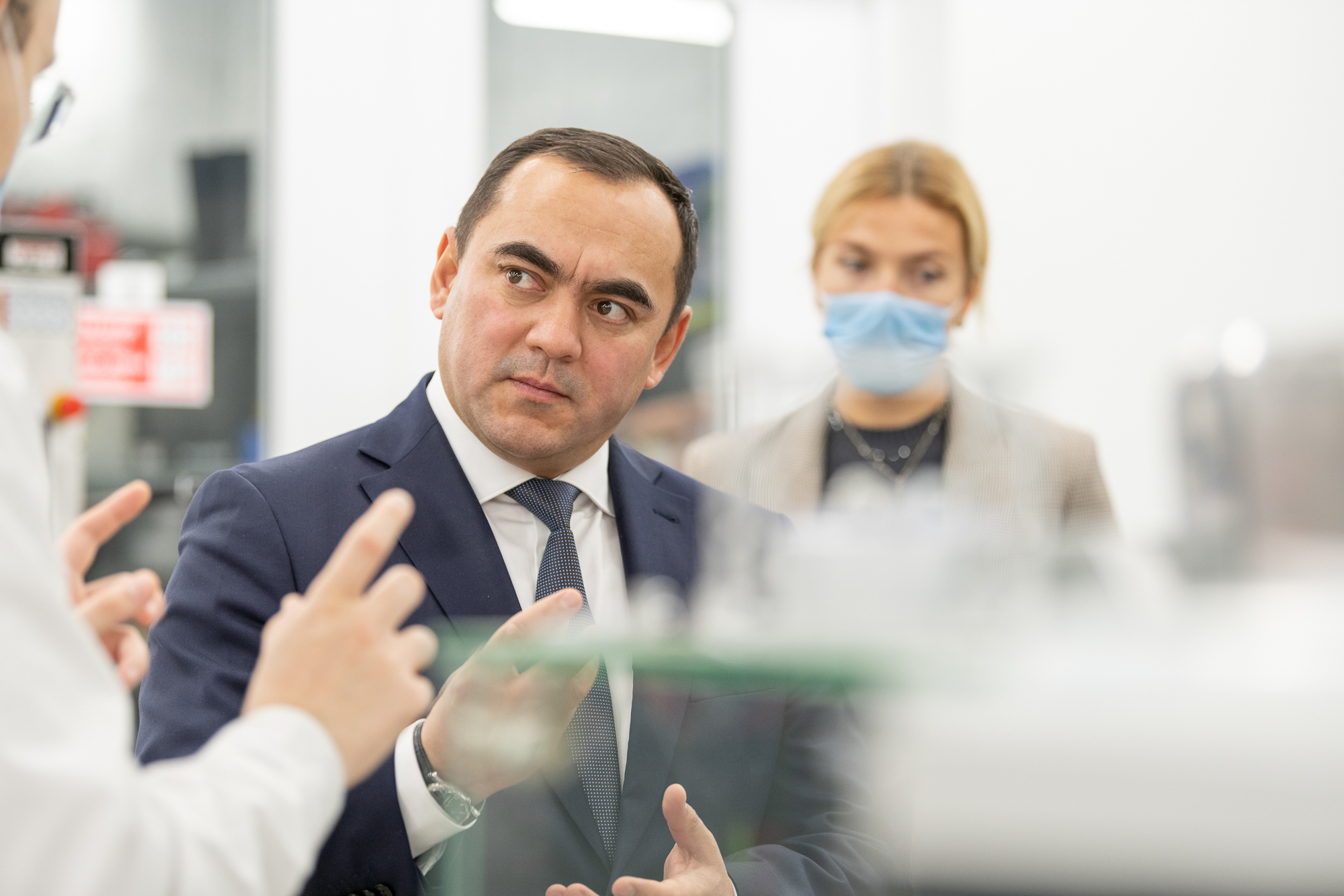 The Skoltech management and the representatives of the Uzbek Ministry discussed development prospects for science and technology in Uzbekistan, Skoltech's technological and educational capabilities, and avenues for productive cooperation.
Abdukodir Toshkulov:  I am strongly impressed by what I saw at Skoltech. This is a truly world-class university that we hope to engage in practice-oriented collaboration with.
Contact information:
Skoltech Communications
+7 (495) 280 14 81