From Jan. 17-22, Skoltech is hosting the seventh annual Winter School-Conference "String Theory, Integrable Models and Representation Theory" in the hybrid mode. The event is organized by the Skoltech Center for Advanced Studies and the HSE-Skoltech International Laboratory of Representation Theory and Mathematical Physics.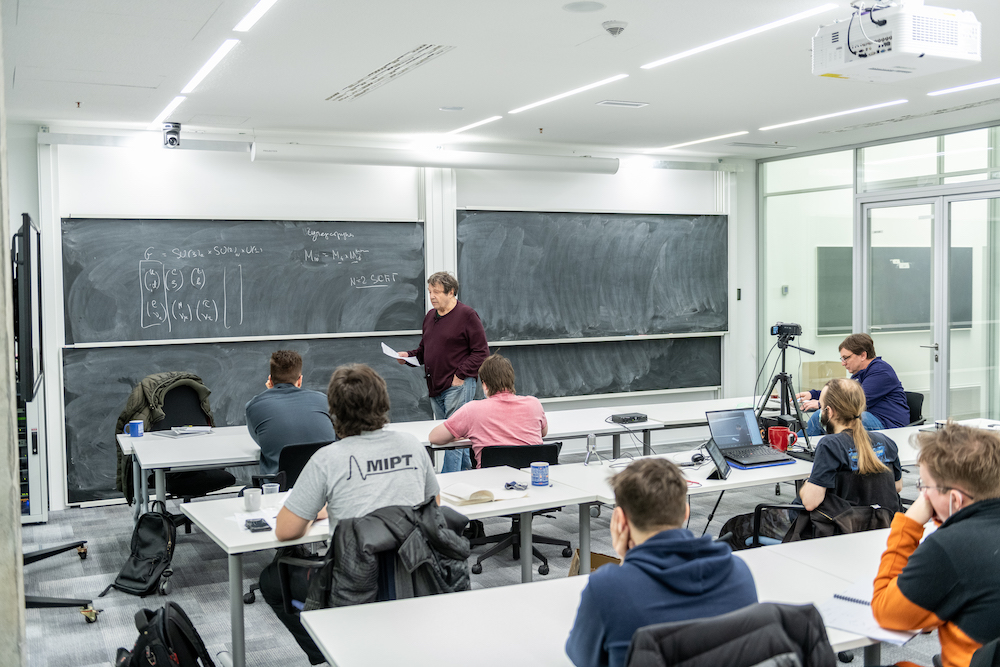 This year, the program includes three courses of lectures and workshops:
Superstring theory, compactification, and N=2 superconformal field theory. Alexander Belavin (Landau Institute, MIPT, Kharkevich Institute), Sergei Parkhomenko (Landau Institute, MIPT).
Hurwitz numbers and integrability. Maxim Kazaryan (Skoltech, HSE University).
Knizhnik-Zamolodchikov equations, dynamical equations, (gl_k, gl_n) duality, and Bethe ansatz. Vitaly Tarasov (Steklov Institute in St. Petersburg, IUPUI).
Check out the schedule and the detailed annotations on the event's website.
The videos of the classes are posted promptly on YouTube.
Contact information:
Skoltech Communications
+7 (495) 280 14 81