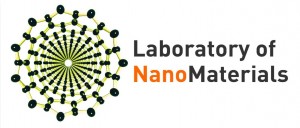 A festive spirit filled Skoltech today, for the occasion of the official opening of the Laboratory of Nanomaterials at the Center of Photonics and Quantum Materials. Well-dressed and with big smiles on their faces, the lab team, headed by Professor Albert Nasibulin, welcomed the hundred chemists, physicists, scientific entrepreneurs, students and Skolkovo Foundation executives, who came to take part in the event.
Before the official opening, the guests who arrived from across Russia, Austria, USA and Finland, attended a seminar titled "Carbon nanomaterials for future applications". The Seminar was opened with a welcome address by Skoltech President Alexander Kuleshov, and Vice president for strategy and industrial cooperation, Alexey Ponomarev, who praised prof. Nasibulin as "the first to carry out serious research experiments at Skoltech, the first to bring the industry, and the first to open a serious lab".
In his speech, Nasibulin apologized for speaking longer than the other speakers, but he had a good excuse: "I am the host today", as he said and laughed. He started with presenting Skoltech in generally, and the Center of Photonics and Quantum Materials in particular. Nasibulin emphasized the uniqueness of Skoltech: "our goal is to change the students' way of thinking. We want to make them entrepreneurs and they will start their own companies".
Later he presented the lab and its mission: to carry out high impact scientific and applied research based on nanomaterials to gain international recognition as a laboratory for the research excellence. The main aim, according to Nasibulin, is to generate innovation and commercialization of scientific results produced in the laboratory. Immediately after that, he elaborated on the applied research being done at the lab, the latest example of which is the novel fully stretchable all-solid supercapacitors based on single-walled carbon nanotubes.
The seminar continued until the early evening, with lectures about the exceptional features of Carbon Nanotubes, and the different applications derived from these features, in numerous areas. Finally, the big moment has arrived, and the distinguished group made its way to the ceremony. The ribbon was stretched, so President Kuleshov and Prof. Nasibulin would cut it to the cheers of the crowed, and the tour in the new lab has begun.