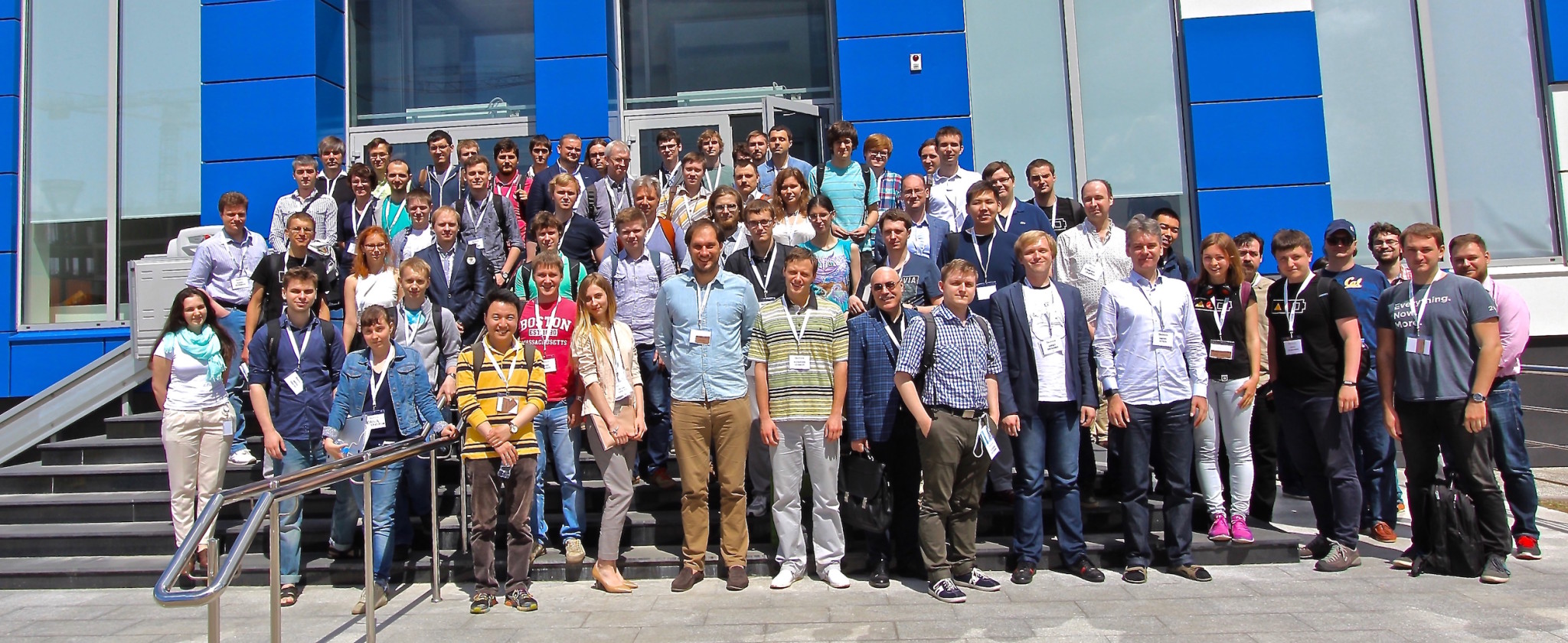 Tomorrow the workshop will continue with final presentations of the first Russian workshop on Deep Machine Intelligence.

In the program of the first day, which was attended by over 150 representatives of science and industry, were presentations by:  Pavel Shkljudov (IBM Russia); Alexander Gasnikov (MIPT); Dmitry Vetrov (Skoltech); Sergey Nikolenko (PDMI RAS); Ivan Laptev (INRIA); Ruslan Salakhutdinov (Carnegie Mellon); Andrey Ustyuzhanin, Alexander Chigorin, Alexander Panin and Alexey Rogozhnikov (Yandex).
The workshop was live streamed on Skoltech's Youtube channel, and you can watch the recording below.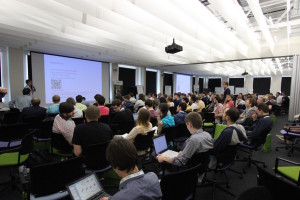 Professor Ivan Oseledets from Skoltech Center for Computational and Data-Intensive Science and Engineering (CDISE): "Today we hosted the first workshop on Deep Machine Intelligence – a topic that in Russian is referred to as "deep" or "deep learning". Today in Russia there is a large community of those who are called "young deep-learners", but it is completely spontaneous and unstructured. Yes, there are courses such as we have in Skoltech, but judging from academic research standards point of view, the community is completely unstructured. These are people who have mastered a specific set of technologies and concepts. So we have an idea to collect the maximum number of people involved or thinking that they are engaged in the topic in Russia and turn them into a kind of "system".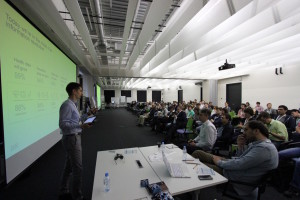 It's a classic scientific workshop, whose participants are not entirely "classic" Scientists. The first attempt was quite successful. There were many interesting reports. Of course, I would like to see a greater number of representatives from the industry. Currently the industry is represented only by Sberbank (the largest bank in Russia) and several other companies. This is a very good sign, and I think that in the future we will see here representatives of the oil and gas industry, and other "classical" Russian companies."
The second and final day of the workshop will open tomorrow at 10:15 with Prof. Oseledets' presentation "tensors and deep architectures". The rest of tomorrow's program include presentations by representatives from Samsung, Yandex, iBinom, Kaspersky Lab and more. In-house presentations on the subject of computer vision will be given by Skoltech graduate student Vadim Lebedev and prof. Victor Lempitsky.
Part 1
Part 2