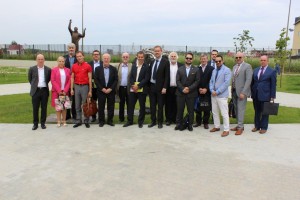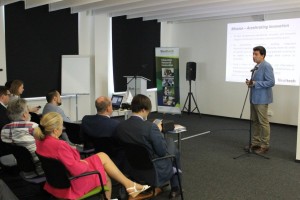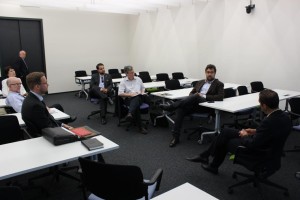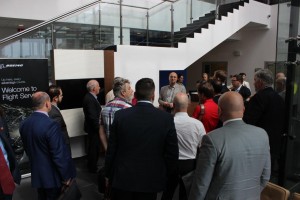 A delegation of the Canada Eurasia Russia Business Association visited Skoltech and the Skolkovo Innovation Center today. The visit in Skolkovo was part of a trade mission to Moscow, organized with Invest Québec. The aim of the mission is strengthening and promoting business, investments, and academic relations between the province of Quebec and regions of Russia.
The delegation included representatives from Canadian industry, investment and academia, and was accompanied today by Clément Fortin, Skoltech's Dean of Education and a Canadian by origin himself. The visit opened with Dmitri Politov, Director of International Cooperation Department at the Skolkovo Foundation, who presented the Skolkovo innovation center and Alexei Sitnikov, Skoltech Vice President for Institutional and Resource Development gave the visitors an overview of Skoltech.
After the opening remarks, the delegates split to two groups: one group met with Skoltech professors Alessandro Golkar, Maxim Fedorov and Dzmitry Tsetserukou to assess possibilities of technological and educational cooperation. According to Clément Fortin, there are serious discussions between Skoltech and The Polytechnique Montréal engineering school, to sign a memorandum of understanding.
The second group was acquainted with the Skolkovo partnership programs by Mihail Tykuchinskiy, Key Partners Director at the Skolkovo foundation, which was followed by presentations of several Skolkovo resident companies. Later the group went on a tour at the recently-opened Boeing R&D center, and received a glimpse at the interior of a 777 simulator. The visit was concluded in a joint lunch, and a guided tour at Skolkovo city.