Skoltech has initiated this year the creation of a new program, jointly run by the Skolkovo Foundation, Skoltech and the Fund for Assistance to Small Innovative Enterprises (FASIE). The program, named "Start at Skolkovo", aims to support Proof of Concept projects of the universities that are members of the International Proof of Concept Centers Association (IPOCA).
We asked Rustam Kagirov, specialist of Skoltech Innovation Program, who is managing the "Start at Skolkovo" program.
What is unique about this program?
Skoltech, the Skolkovo Foundation and FASIE joined forces to gain synergy in this program. Skoltech brings its translational research methodology that was initially developed by MIT and was acknowledged as an efficient path towards commercialization of research results. Skolkovo Foundation connects participating project teams with mentors from its mentor network and attracts experts to evaluate potential and give valuable feedback for participating projects. FASIE administers the whole selection process and further finances the selected projects. After completion of the program, the best projects nominated by the experts from the Skolkovo Foundation will get a chance to become a Skolkovo resident. In other words, this program is created to develop projects from their university stage to a level of Skolkovo resident.
Who applied to the program and how was built the selection procedure?
We received about 50 applications from leading Russian universities that are members of IPOCA. During the summer we worked on creation of our expert committee to select the projects, and attracted highly qualified experts from the Skolkovo Foundation, scientific institutions, entrepreneurial and venture communities. The whole selection process consisted of two steps: pre-selection and final in-person selection. After the pre-selection process 26 projects have passed to the final in-person selection that was held within the Open Innovations Forum on October 28. The final selection process was attended by projects from Skoltech, Ural Federal University, Samara University, ITMO University, Perm National Research Polytechnic University and Kazan National Research Technical University. After a long one-day selection process, the best seven projects (including two projects from Skoltech) were selected to the program. Skoltech is represented by the teams headed by Prof. Yuri Popov and Prof. Albert Nasibulin. We congratulate them both.
We asked Skoltech winners Prof Yuri Popov and Prof Albert Nasibulin about their plans to develop within Start at Skolkovo Program.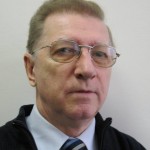 Prof. Yuri Popov
Skoltech Center for Hydrocarbon Recovery is creating a startup, which aims to provide high-tech services in the field of exploration and recovery of hard-to-recover and unconventional hydrocarbon resources. The technology for studying of unconventional reservoirs with profiling rock thermal properties on full-sized core samples was developed in Skoltech. It has no equivalents in Russia and abroad, and is categorized as import outrunning. Application of the technology for one or two days of work allows to study the well cross-section to highlight the productive intervals and to determine the rock properties that are necessary to plan workflow on the hydrocarbon field development (thermal properties, hydrocarbons content, geomechanical characteristics, anisotropy, and a number of other rock properties). Leading Russian oil and gas companies are interested in development of this scientific and applied direction.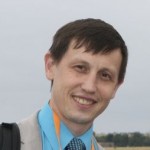 Prof. Albert Nasibulin
Our project aims to create markers in the form of submicron particles, containing "chemical code" for hidden labeling of various objects. As a result of the project we plan to scale up our method of markers synthesis, create a library of markers, as well as to make recommendations for the sampling and analysis of labeled particles.