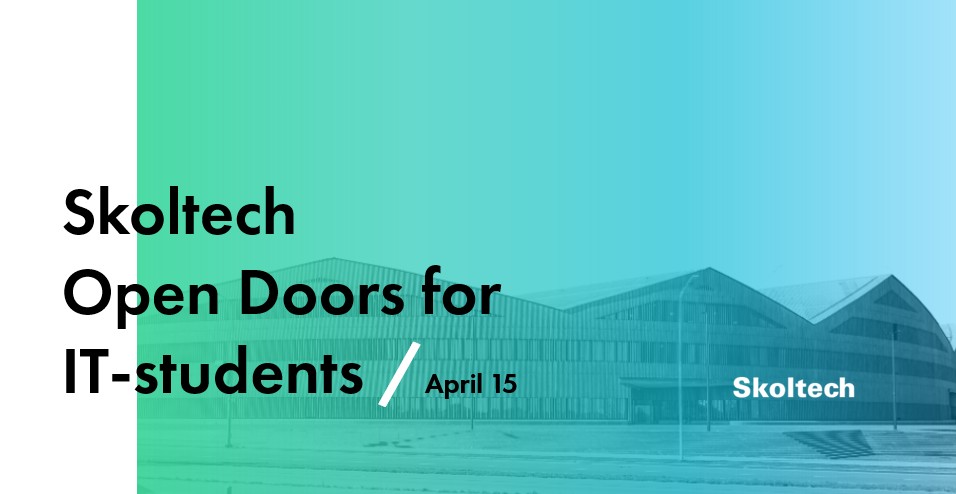 Skoltech invites current students and graduates of IT, mathematical, engineering and technology specializations to visit IT Open Doors on April 15, 2019.
You will learn about the following Master of Science programs:
Data Science
Information Science and Technology
Advanced Manufacturing Technologies
Energy Systems
The event will start with a presentation about Skoltech and information about the application and selection process (with all related best practices, life-hacks and recommendations). Then representatives of each programs will conduct short presentations about the goals, education process, research projects, major learning outcomes, as well as future career of their graduates.
We will answer all of your questions, tour the Skoltech campus, and help all IT Open Doors attendees immerse in its social, educational and research atmosphere and community.
It is obligatory to register for the event. To do so and to find out more, see our website: https://clck.ru/FUkst
How to get Skoltech: For your convenience, we have organized a transfer from Park Pobedy metro station at 14.45; the exact starting point will be sent to all registered participants in the confirmation e-mail. Should you plan to get to Skoltech on your own, please check the map on the event landing page.