Anton Smerdov (MS student), Prof. Andrey Somov and Prof. Evgeny Burnaev (all working for CDISE) won the Best Paper Award at the IEEE Internet of People conference for their research in eSports. The conference, organized in the scope of Smart World Congress 2019, took place in Leicester, UK, on August 19-23.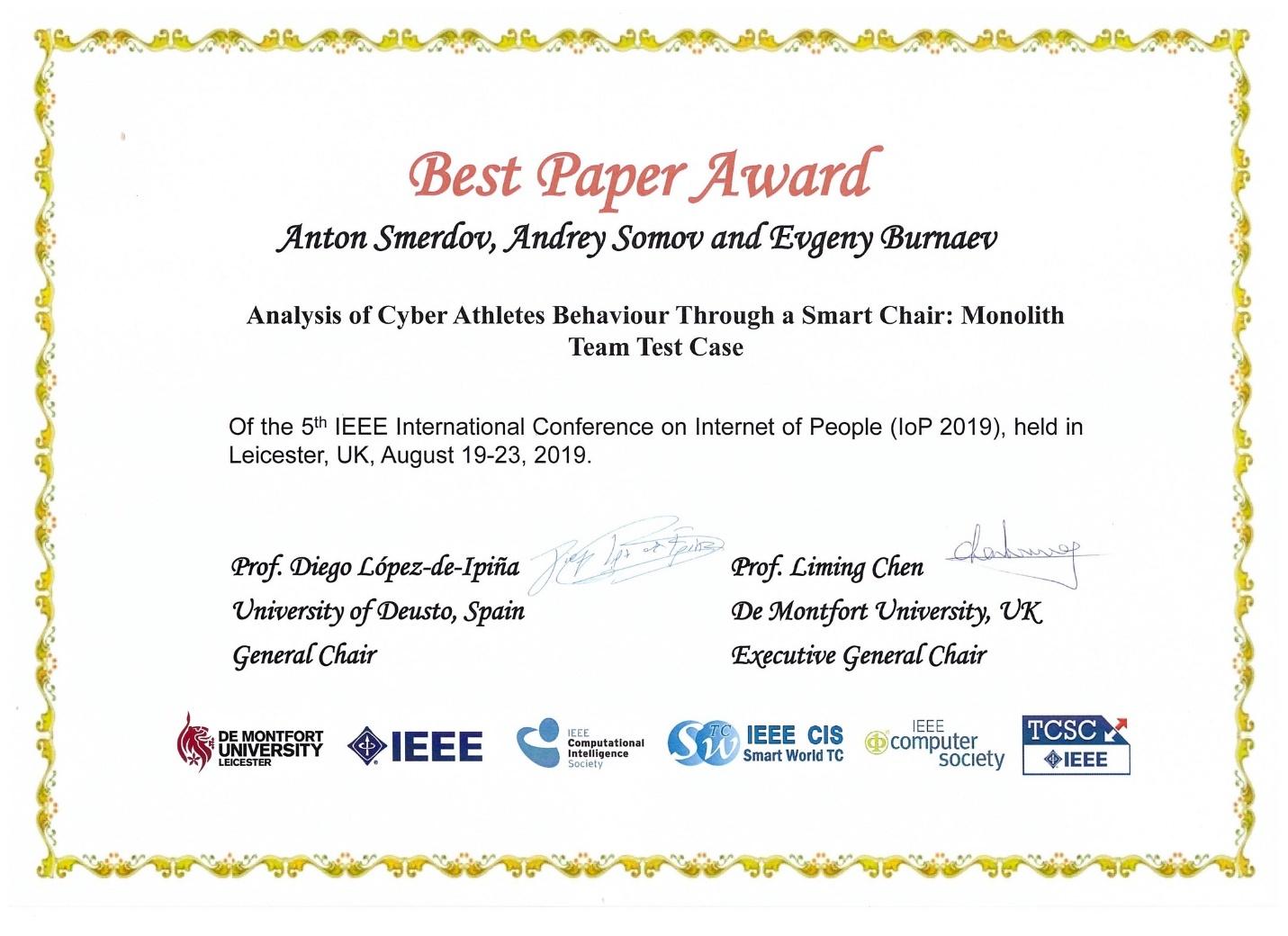 The paper reports on the smart chair platform, which collects data on a person's behavior while seated in the chair using integrated sensors. The authors extracted the important game events to identify the players' physical reactions to them. The obtained data are used for training machine learning models in order to distinguish between eSports players' skill levels. It is worth noting that the professional eSports team, Monolith (Skoltech Cyberacademy), was involved in experiments to collect data for the paper.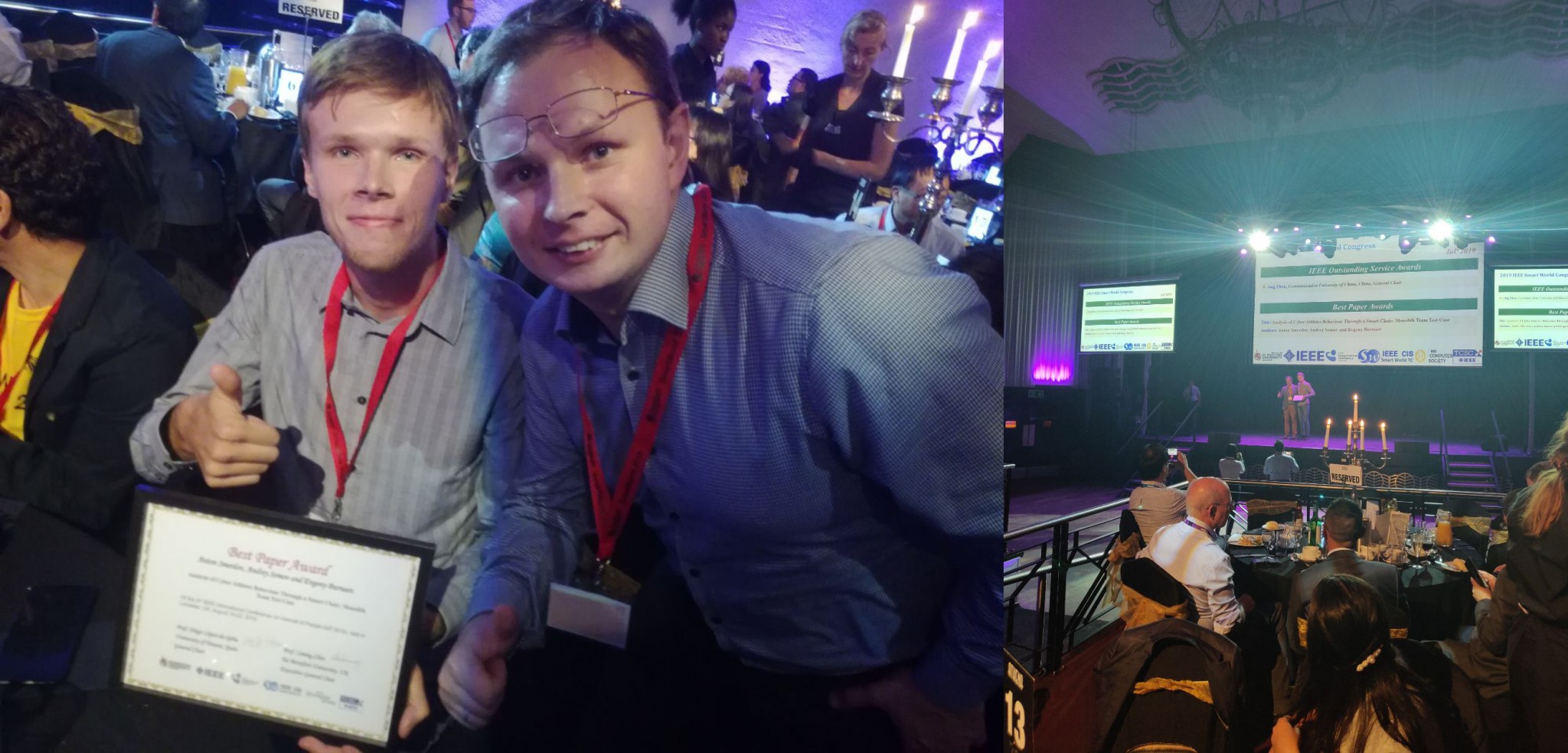 This research began back in 2018 as a student project within the Skoltech Introduction to Internet of Things course, where Anton and his classmates successfully designed the first prototype of a smart chair for eSports players. 
At present this work is being further developed at the Head Kraken startup, founded by Andrey Somov and Evgeny Burnaev, and appeared as a result of the Skoltech STRIP program. Head Kraken provides the services on eSports data visualization and prediction/identification of the psycho-emotional conditions of eSports players during training sessions and professional tournaments.
Web: www.head-kraken.com
Instagram: https://www.instagram.com/head_kraken
Facebook: https://www.facebook.com/HeadKrakenLLC
Contact information:
Skoltech Communications
+7 (495) 280 14 81