Research industry technology company Digital Science has today revealed the latest winners of its prestigious Catalyst Grant award. Skoltech MLprior start-up is among the three winners.
An international initiative to develop innovative projects and technologies, The Catalyst Grant offers an award of up to £25,000 or $30,000 for concepts with the potential to transform scientific and academic research. Digital Science is well known for its engagement with the research community, and the grant supports ideas at an early stage of development, without the need for a complete business or development plan.
MLprior is a tool that uses AI-based analysis to predict whether a scientific paper will be accepted at a conference. The co-founders behind the product, Denis Volkhonskiy and Vladislav Ishimtsev, have both been actively researching AI with a focus on creating new models and algorithms at the Skolkovo Institute of Science and Technology for the past five years. They are joined by PhD students Nikita Klyuchnikov from the Skolkovo Institute of Science and Technology and Pavel Shvechikov from Higher School of Economics (HSE University), who make up the four-person team.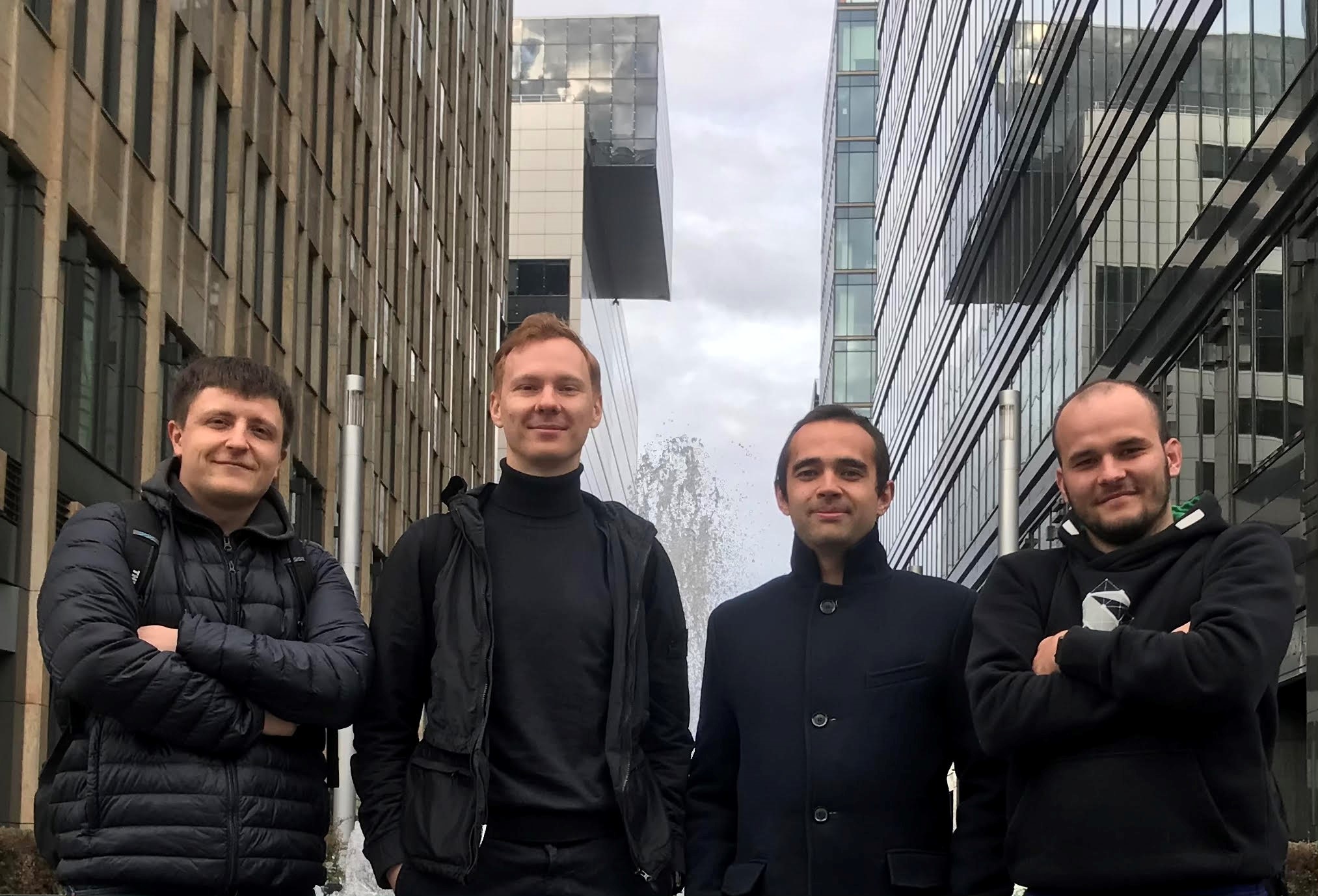 The pair had previously created a system that predicted share prices based on changes in the news, but have shifted focus to scientific articles. They've constructed an algorithm for personal paper recommendations based on user behaviour and are now working on creating a unique algorithm for scientific paper analysis and prediction of acceptance at conferences.
"Our product simplifies and speeds up the process of writing scientific papers," says Volkhonskiy. "We use artificial intelligence for analysing the text of the article and suggesting improvements."
Volkhonskiy says paper rejection rates at conferences are high and often researcher feedback can take months. He believes their tool will help increase the probability of success by improving the article text using an AI-based model to search for poor sentence construction, article flow and more general grammatical issues.
"We hope to become a must-have service for each researcher. Researchers spend several months polishing scientific papers from draft to publication, checking formulas and correcting mistakes – our tool will hopefully help save a lot of time."
Steve Scott, Director of Portfolio Development at Digital Science said: "Once again, we would like to thank the community of researchers and entrepreneurs for sharing their ideas and passion with us. The field for this round of the Catalyst Grant was brimming with great ideas and narrowing down the entries proved a real challenge.
"The three winners reflect our belief that AI and machine learning solutions will offer step-changes in the way we analyse and interact with data, whether that be for business intelligence, discovery or creation. We hope the grant, and our ongoing support, will help each of them achieve their next milestone."
About Digital Science
Digital Science is a technology company working to make research more efficient. We invest in, nurture and support innovative businesses and technologies that make all parts of the research process more open and effective. Our portfolio includes admired brands including Altmetric, Anywhere Access, Dimensions, Figshare, ReadCube, Symplectic, IFI Claims, GRID, Overleaf, Labguru, BioRAFT, PeerWith, TetraScience and Transcriptic. We believe that together, we can help researchers make a difference. Web: http://www.digital-science.com
Contact information:
Skoltech Communications
+7 (495) 280 14 81