In the modern world, we use plenty of instructions, ranging from simple tips on how to unlock a cellular phone to manuals for sophisticated automatic systems. But the life's main instruction is the one recorded in the DNA molecule.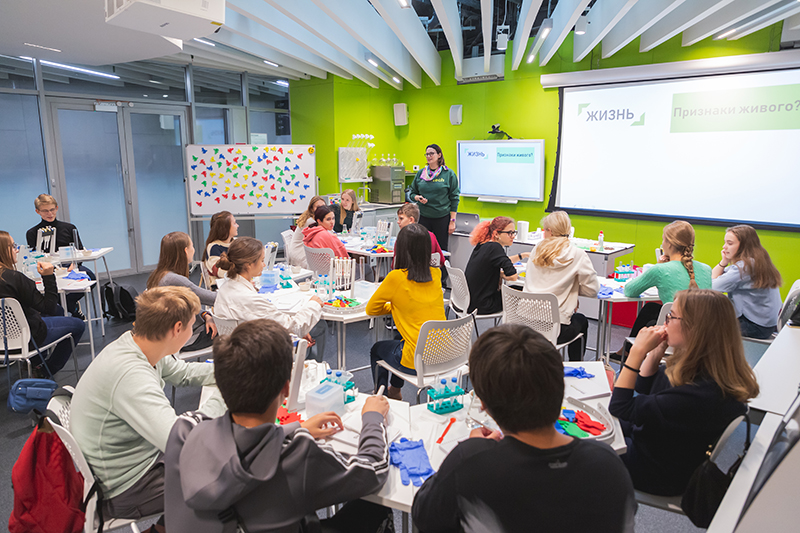 Does DNA change during our lives? Is there indeed a 98% match between the DNA in humans and bananas? To get answers to these questions and learn more on this exciting topic,  Moscow high school students flocked to Skoltech last Saturday to attend the "DNA: your main molecule" master classes delivered by the Skoltech Center for Open Education.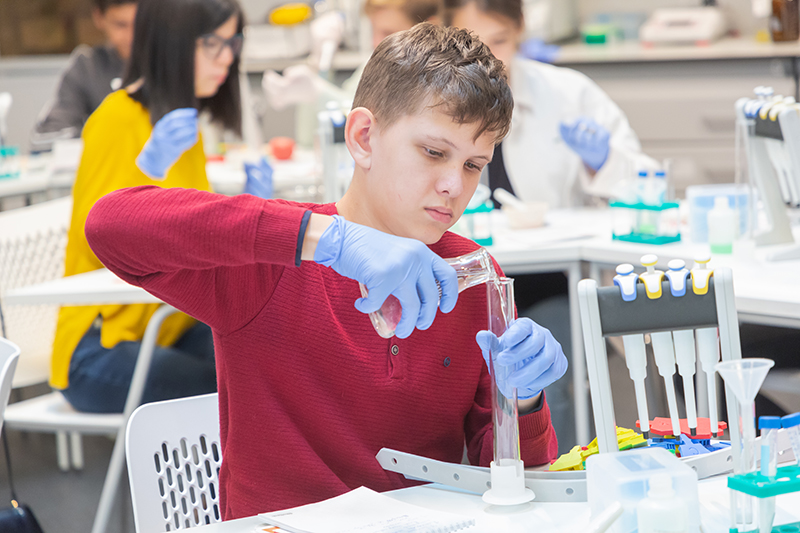 At the class, the students tried their hand at extracting DNA of crickets, tomatoes, mushrooms and yeast and constructing the molecule using dynamic 3D models. One of the key features of any living thing, reproduction was modeled in a test in which the students applied advanced molecular biological models to transfer information from the mother cell to the daughter cell.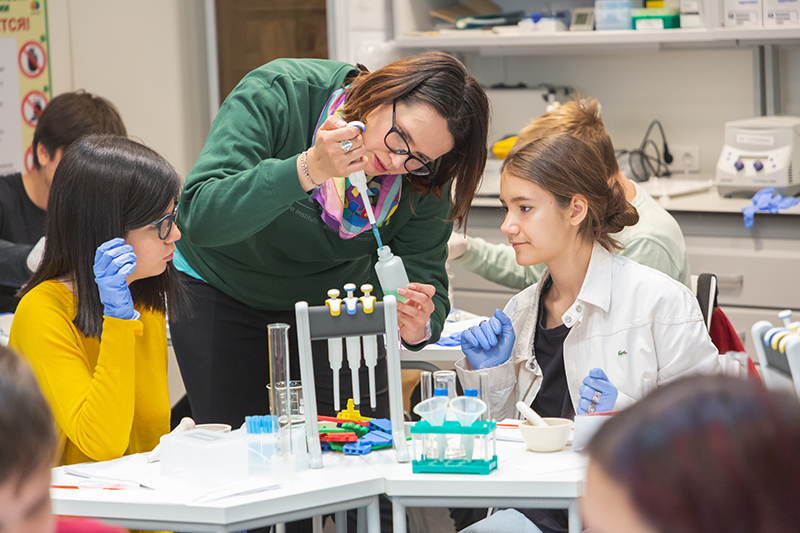 The kids did not even expect that they would succeed in extracting DNA on their own. After the class, they said that "creating something with your own hands at a practical class is a lot more exciting than learning from textbooks." According to Marina Lyubimova, director of SAAS Marina, "The master class is important in that it makes you think and solve problems. The students were so enthusiastic about the biology workshop that they never regretted spending 4 hours at the Skoltech class on their weekend."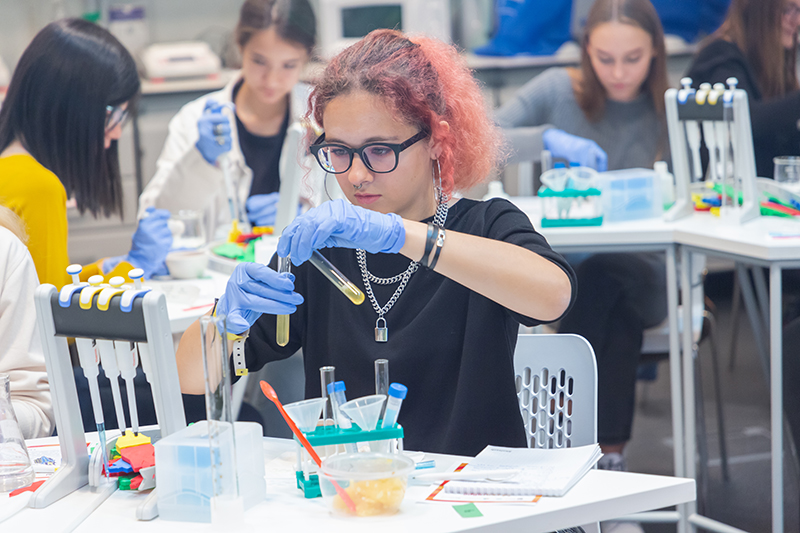 The educational program will continue with more classes where students will learn about the links between DNA and genes and the chances of creating mammoths from their DNA or programming a superhuman.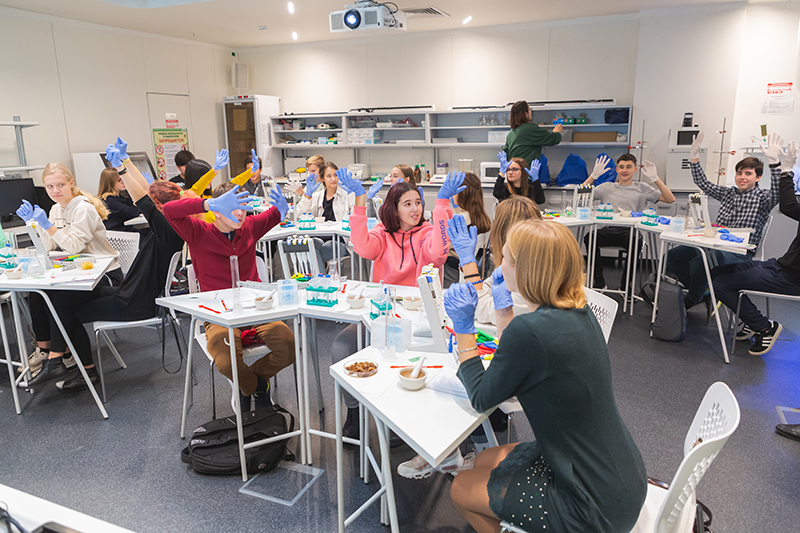 Contact information:
Skoltech Communications
+7 (495) 280 14 81