The heads of the Skolkovo Institute of Science and Technology (Skoltech), Kazan (Volga Region) Federal University (KFU), Ufa State Aviation Technical University (USATU), Bashkir State University (BSU) and Bashkir State Medical University (BSMU) met in Moscow on September 26 to sign an agreement on establishing the Laboratory for Integrated Photonics and Emergent Materials. The new lab is expected to explore the theoretical foundations of photonics and develop new photonics tools for materials science, applied electrodynamics and biomedical applications.
The signatories discussed the collaboration prospects at their first working meeting at Skoltech.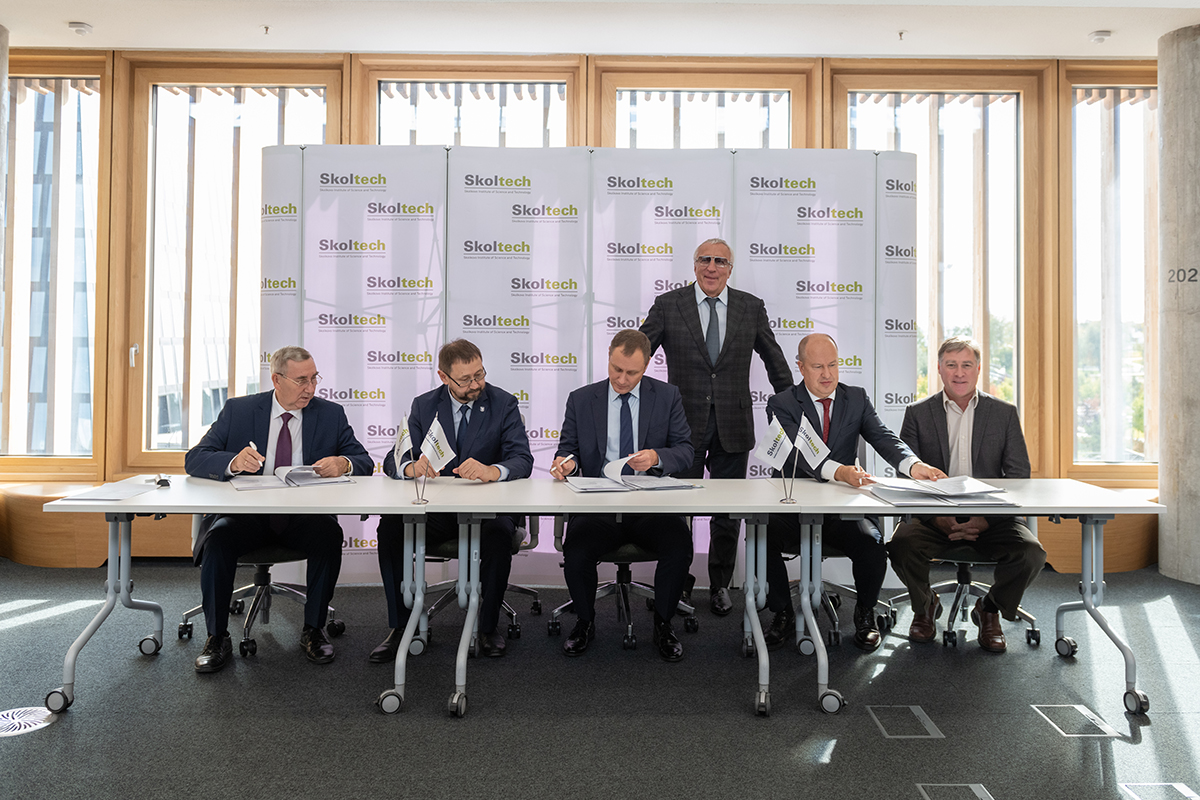 "The new joint lab will take the horizontal links that have existed between our faculty and research centers for years to a new level. Signing "meaningless" agreements is against my principles. Both this agreement and the roadmap define our tasks so as to yield palpable results in a year's time," said Skoltech President and Full Member of RAS, Alexander Kuleshov, summarizing the discussion.
The new lab will operate as a "distributed" facility based on five universities and relying on student and faculty exchange and network educational programs.
"The new lab is already on its way towards full-scale operation. We are launching collaborative research with BSU, BMSU, USATU, and KFU in several areas, such as telecommunication technologies, microfluidics, materials science, and non-destructive testing of composites using photonics methods. We are reaching out to regional healthcare institutions to bolster collaboration in the field of non-invasive health monitoring methods, and, in particular, the modeling of the blood supply to the brain," explains Professor Ildar Gabitov, Head of the Laboratory for Integrated Photonics and Emergent Materials.
The parties noted that the agreement will significantly expand the scope of mutually beneficial collaboration by using Skoltech's lab facilities in joint research projects, leveraging the potential of the regional ties between academia and industry, and jointly applying for Russian and international grants. The parties underscored the importance of implementing joint research projects with due regard for regional needs.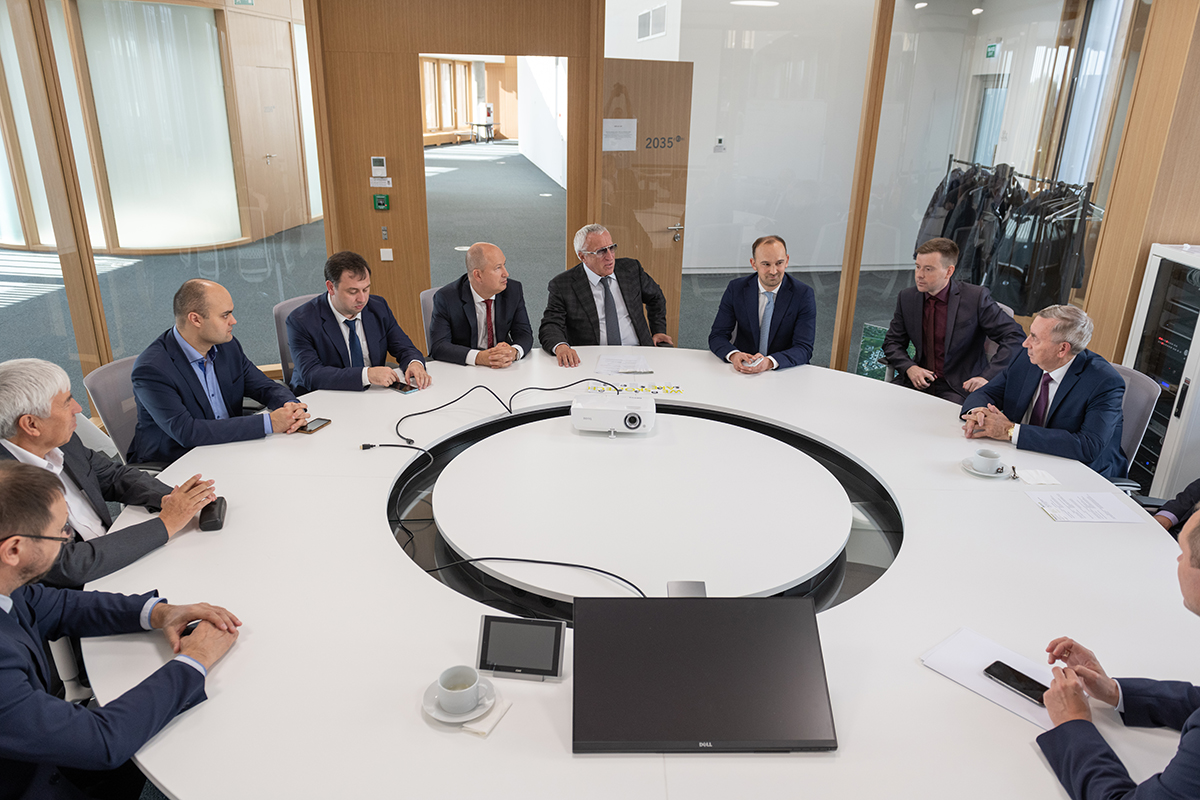 "Our university boasts a huge team of young scientists and multiple quality publications but lacks a proper experimental base. This collaboration initiative will make it much easier for the project participants to find partners in related fields, such as biophotonics, an emerging research thrust at our university," said Head of Department at USATU, Albert Sultanov.
At the end of the day, scientists from the five universities participated in a workshop and made a tour of the labs at the Center for Design, Manufacturing and Materials (CDMM) and the Center for Photonics and Quantum Materials (CPQM).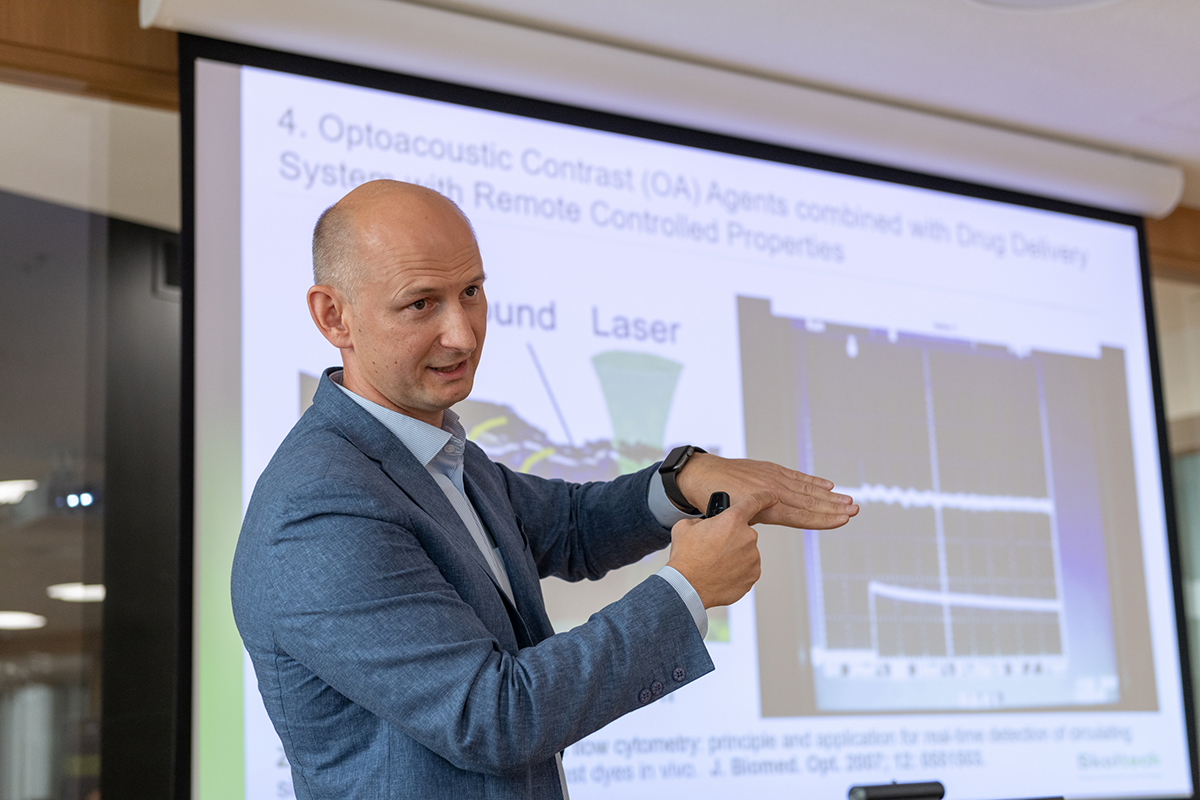 Currently, Skoltech operates five labs engaging in collaborative research with Russian and international technology leaders, such as Sberbank, Gazprom Neft, Huawei, Oerlikon, and Topcon.