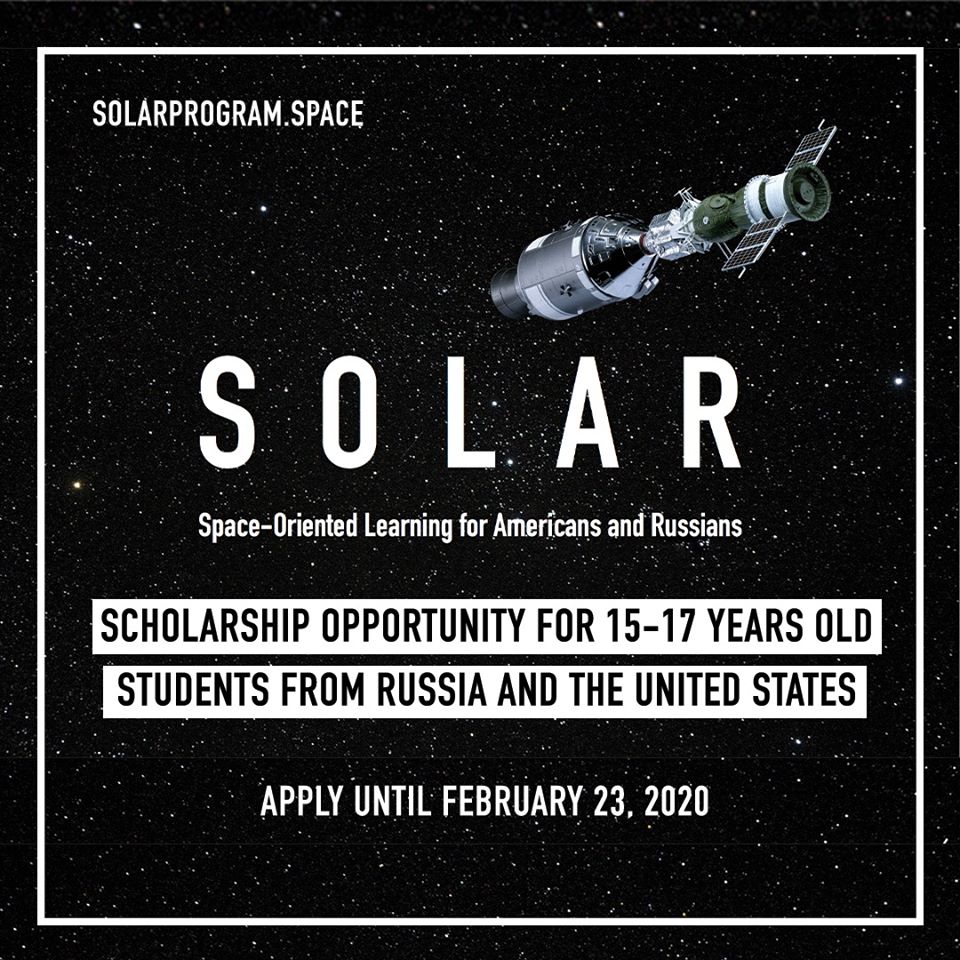 Do you want to participate in an exciting space adventure and attend a Space Camp and train like an astronaut? Do you want to go on a tour to Cape Canaveral? Do you want to learn the history of the first human spaceflight in the Star City in Russia?
If your answer is YES, go to the SOLAR program website to find out how to apply!
All American and Russian students aged 15-17 who attend a high school or a professional college are eligible.
The students selected for the program will take part in space history and STEM-related activities at historically important aerospace sites in the United States and Russia. They will benefit from space and engineering camps, interactive group activities, and site visits. The students will learn about the history of space exploration, and gain unique insights into American-Russian space cooperation.
The 'SOLAR' Program is a unique opportunity for young people interested in space and STEM to have a chance to discover more about the other country's history of space exploration and honor the heroic achievement of Apollo-Soyuz.
The Skoltech Space Center is the organizer of the educational program in Moscow.
Reposts are welcome! Please share with friends who may be interested in the program.
Contact information:
Skoltech Communications
+7 (495) 280 14 81