On February 25, the First International Winter Space School 2020 started at Skoltech. 20 senior university students selected from over a hundred applicants and hailing from Russia, the United States, Ireland, Italy, Nepal, Switzerland, Great Britain and other countries will try their hand at designing and conducting a scientific experiment in the stratosphere.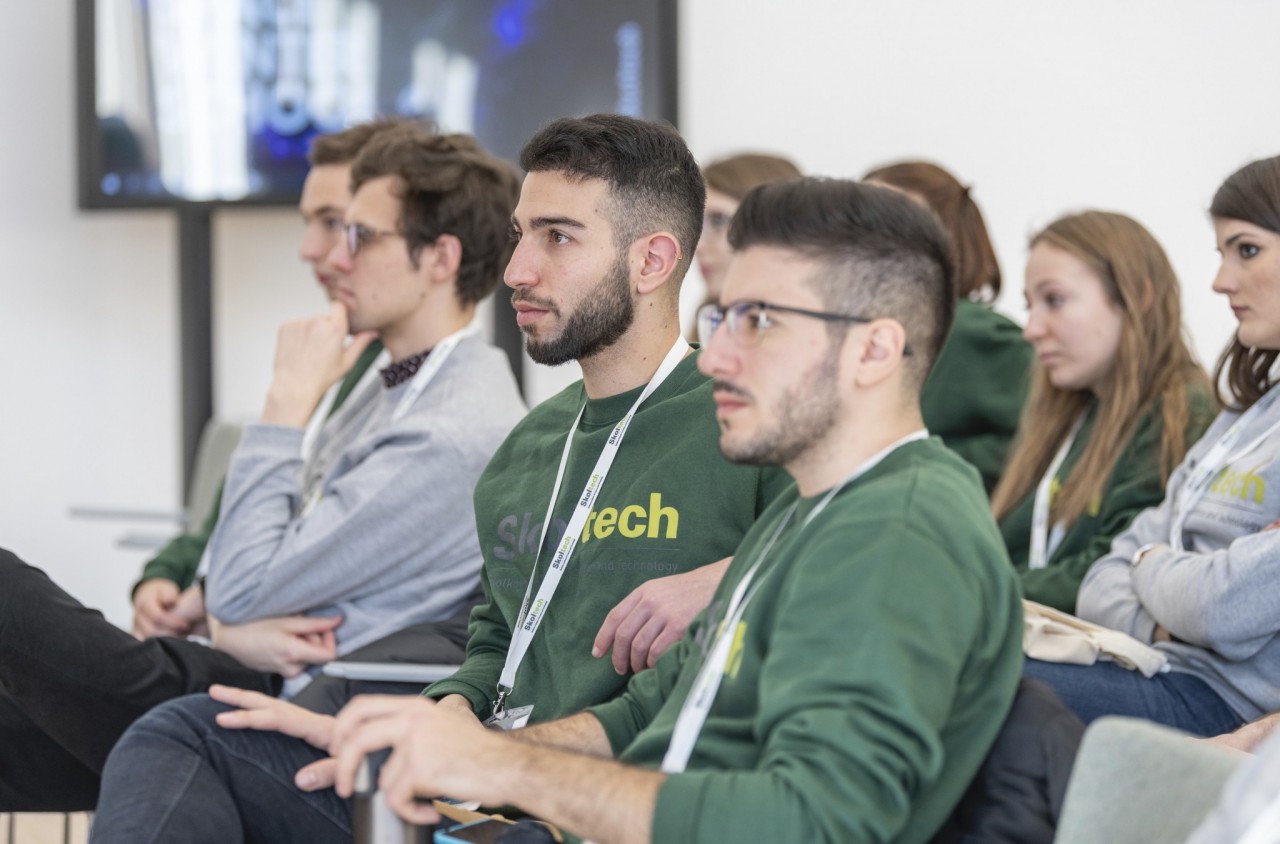 The event started off with a grand opening and the welcoming speech by Skoltech President and Full Member of RAS, Alexander Kuleshov, who said that "as humankind is entering a new era in outer space exploration, international cooperation becomes an obvious necessity." Skoltech gives a high priority to collaborative space projects and hopes that the Winter School will become a traditional event.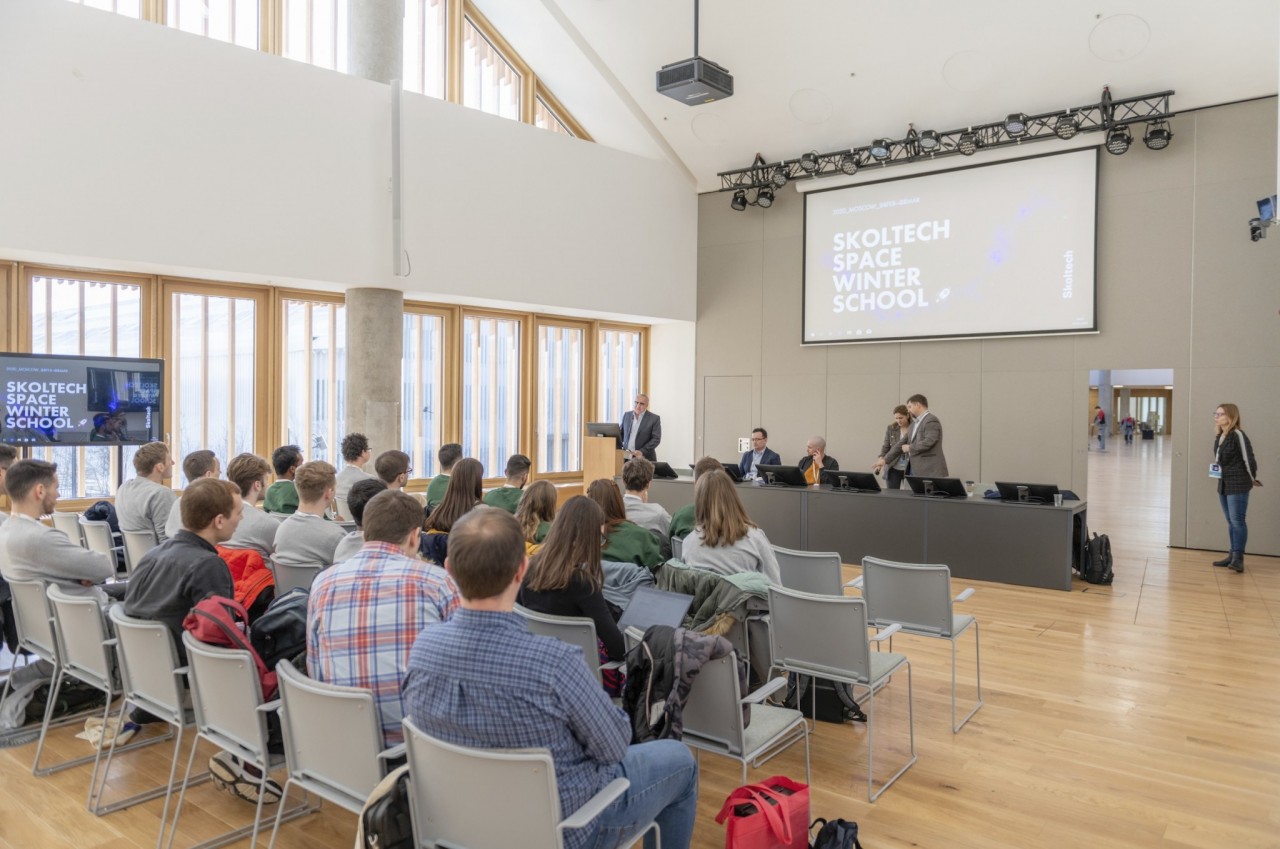 The first-day get-to-know program included a tour of the Skoltech Campus and its Space Center, Robotics Lab, PLM Lab, FabLab, and SmallSat Lab. At the first introductory class, the Space Center Director, Anton Ivanov, presented the School program and gave a summary of the tasks awaiting the students. Tatiana Podladchikova, an assistant professor at the Space Center, gave a talk focusing on space weather research.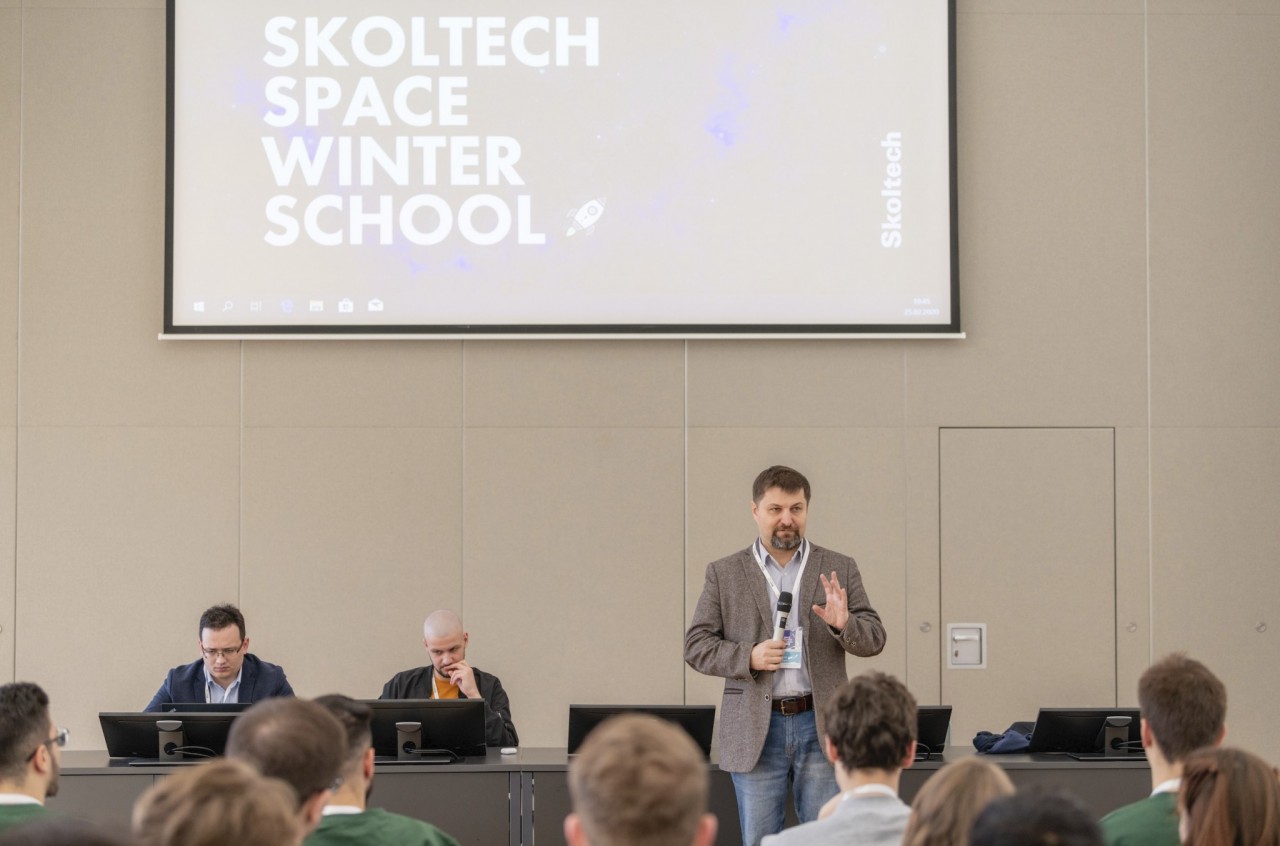 Anton Ivanov: "We are delighted to welcome international participants, since we believe that Skoltech is a unique university that connects Russian and international science. Our mission is to create the world's best international space education and research program for students from Russia and beyond. Skoltech has a truly multinational student cohort representing different countries and continents."
An engineer at the Space Center, Nikita Veliyev, gave an introductory lecture on "System Engineering and Systems Architecture" and spoke about the forthcoming teamwork.
Nikita Veliev: "The participants will spend this week developing a stratospheric launch project, learning the basics of systems engineering and trying to apply their knowledge in practice. The School is a great opportunity for students to take a shot at creating an interesting project and get to know the methods and tools used in real tasks."
The first day ended with a walking and bus tour of Moscow.
The highlights of the training program include a course of lectures on Parallel Design Tools, MBSE Fundamentals and Parallel Design, Space Tests, and other topics, visits to Russia's rocket and space industry leaders, NPO Lavochkin and NPO Energomash, and tours to the Memorial Space Museum and the Space Pavilion at the All-Russian Exhibition Center.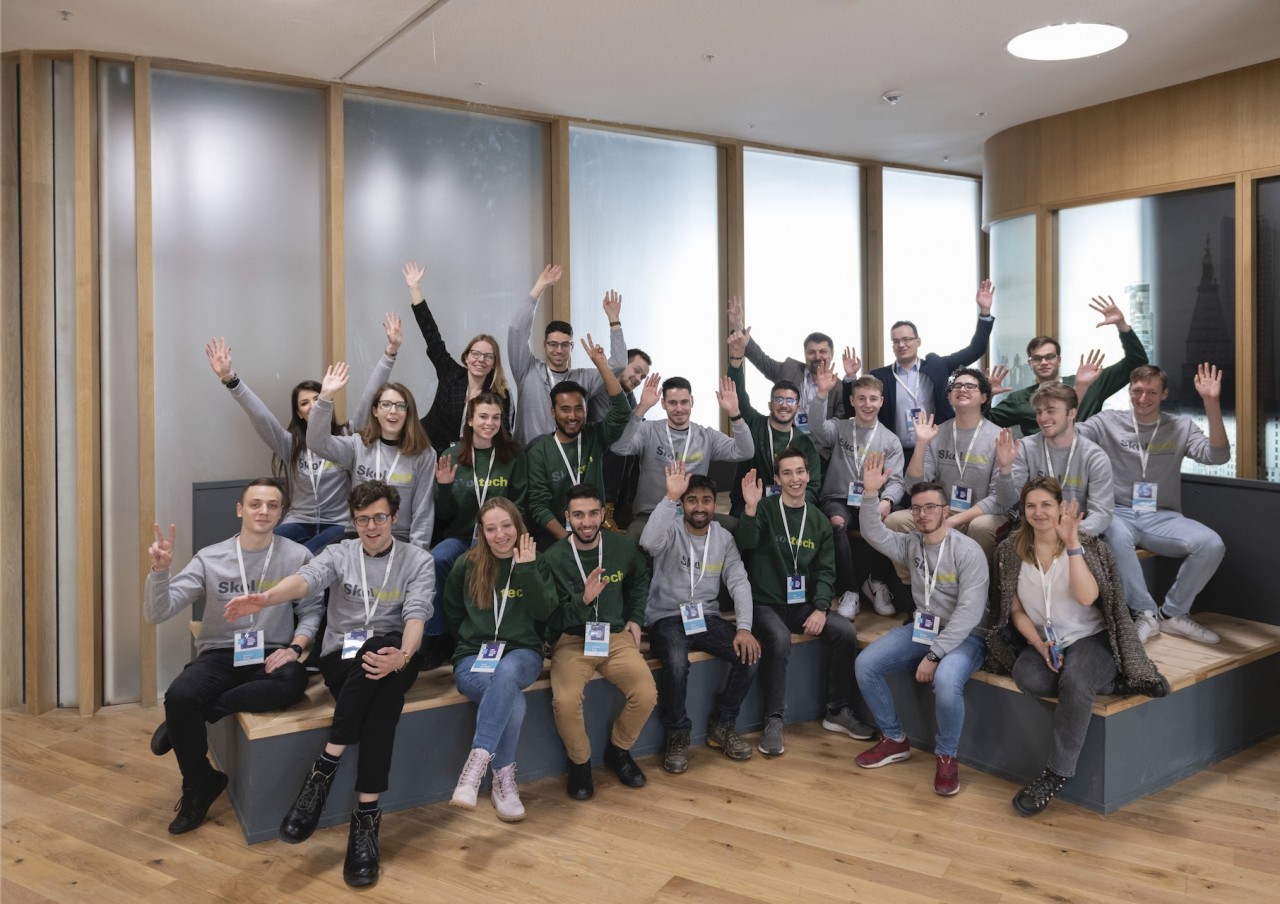 The Winter Space School students will work on a team project to create a payload for the stratospheric probe which will be launched to a 20 km altitude. The probe will take a 360o video and measure the environmental temperature and pressure. The mission results will be presented at the final project defense.
Skoltech's Winter Space School is an excellent opportunity to find out more about space research, take part in the stratospheric project and communicate and share ideas with peers from universities worldwide.
Contact information:
Skoltech Communications
+7 (495) 280 14 81