The "Leaders of Russia" competition, a flagship project of the presidential platform "Russia is a country of opportunities," has recently announced the winners in the Science track. The finalists include Ekaterina Kazak and Andrey Kazak, researchers at the Skoltech's Center for Hydrocarbon Recovery (CHR), with their research project, "Pore water as a key model element of the productive reservoir in the Bazhenov formation in the West Siberian oil and gas province of the Russian Federation". We caught up with Ekaterina and Andrey to find out what they think of the competition and their achievements and who "modern young science leaders" are.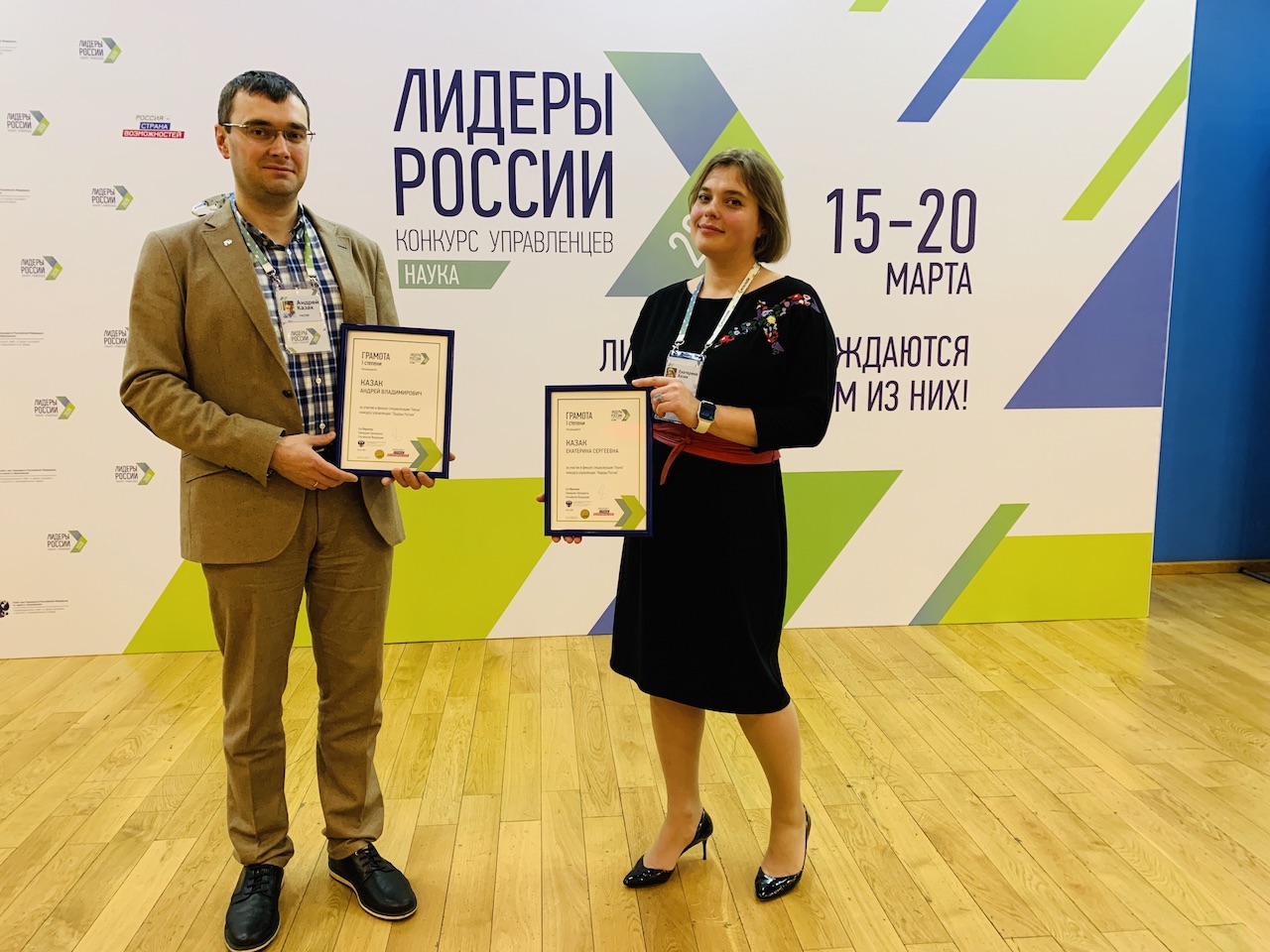 Ekaterina and Andrey, you've made it to the finals in the Science track at the Leaders of Russia. What does this mean to you?
Ekaterina Kazak: To be honest, I'm overwhelmed with emotions. With my modest management experience of less than five years, I am more than happy with the result: it's great to enter the top 100 finalists selected from over 22,000 applicants and, on top of that, to be the 1st among the 17 women and 53 PhDs. It was an unforgettable and rewarding experience and, also, an excellent opportunity to meet the most talented and smartest leaders from across Russia. I was happy to discover a lot of like-minded people that I can work with in a team to make my ideas come true. Having a competition that connects Russian scientists from different regions is cool!
Andrey Kazak: Taking part in a national-scale competition was a first for me. The in-person contest in the Science track was fierce, with a total of 214 applicants hailing from 52 Russian regions. Considering that the first selection round coincided with the busy end-of-the-year period that left little time for preparation and self-development, reaching the finals is an excellent result. As I failed to enter the list of top 10 leaders and qualify for the super finals, I take this as a personal challenge and encouragement for further developing and harmonizing my leadership skills with the expert feedback I got. I expect to make it to the super finals at the next competition.
Why did you decide to participate? What was your motivation?
E.K.:  This may sound mundane, but I decided to test myself and try to join the community of scientific leaders, and I did it! At the in-person rounds, you meet science leaders from different Russian regions, which helps you to build and extend your collection of highly useful contacts.
The in-person contest involved analytical problem-oriented business games and masterclasses, where, confronted with other participants, we could assess our overall managerial skills.
An equally important outcome was that following a series of professional and managerial tests, I got personal feedback from seasoned experts who helped me to identify my points of growth and draw up an individual development plan.
A.K.: I was eager to challenge thousands of managers and join the community of science and technology leaders who will eventually shape Russia's future and who share the same values and are prepared to take on responsibility for the country's scientific and technological development.
I heard about the competition through my colleagues at Skoltech and decided right away that I should go for it. Thanks to the game, I got a full picture of my leadership and professional competencies and received valuable personal feedback from top-notch experts, showing my points of growth and outlining my development plan. As I work in and for Russia, I am keen on joining the national top manager skill pool initiative.
What was the competition about? Was it too difficult to win?
E.K.: Leaders of Russia is an open competition for a new generation of managers. The Science track started with an online selection of candidates from over 22,000 applicants and involved a variety of tests checking the ability to analyze verbal information, numerical ability, spatial thinking, mental capacity and ability to handle stress, managerial potential, overall knowledge level in science and technology development, and so on, plus a social project. Mine was titled "The Young Researcher School."
The best candidates among those selected online went on to the in-person semi-finals. Of the 214 contestants from 52 Russian regions, 100 qualified for the finals. At the in-person round, we worked on management cases in various teams, showing our leadership abilities and sharpening our soft and hard skills. It was a daunting struggle with continuous "brainstorming." At times it got really tough, as I had to face off against the best managers from Russia and our neighboring countries who had won the first selection round. One of the teams broke their table into pieces while having an especially vigorous discussion! Overall, I had to use all my experience and knowledge to make it to the finals.
А.К.:  The competition is an excellent opportunity to test yourself, challenge thousands of other managers, and join the community of Russia's future leaders. The game consisted of an online selection round and an in-person contest. The online round involved a video interview, an essay, a "Leader's Heart" project, and a series of tests. The in-person game in the Science track included a check test, semi-finals, and finals.
Qualifying for the finals was difficult but doable. I just had to put more effort into studying new material and gaining new skills that I rarely need in my main job.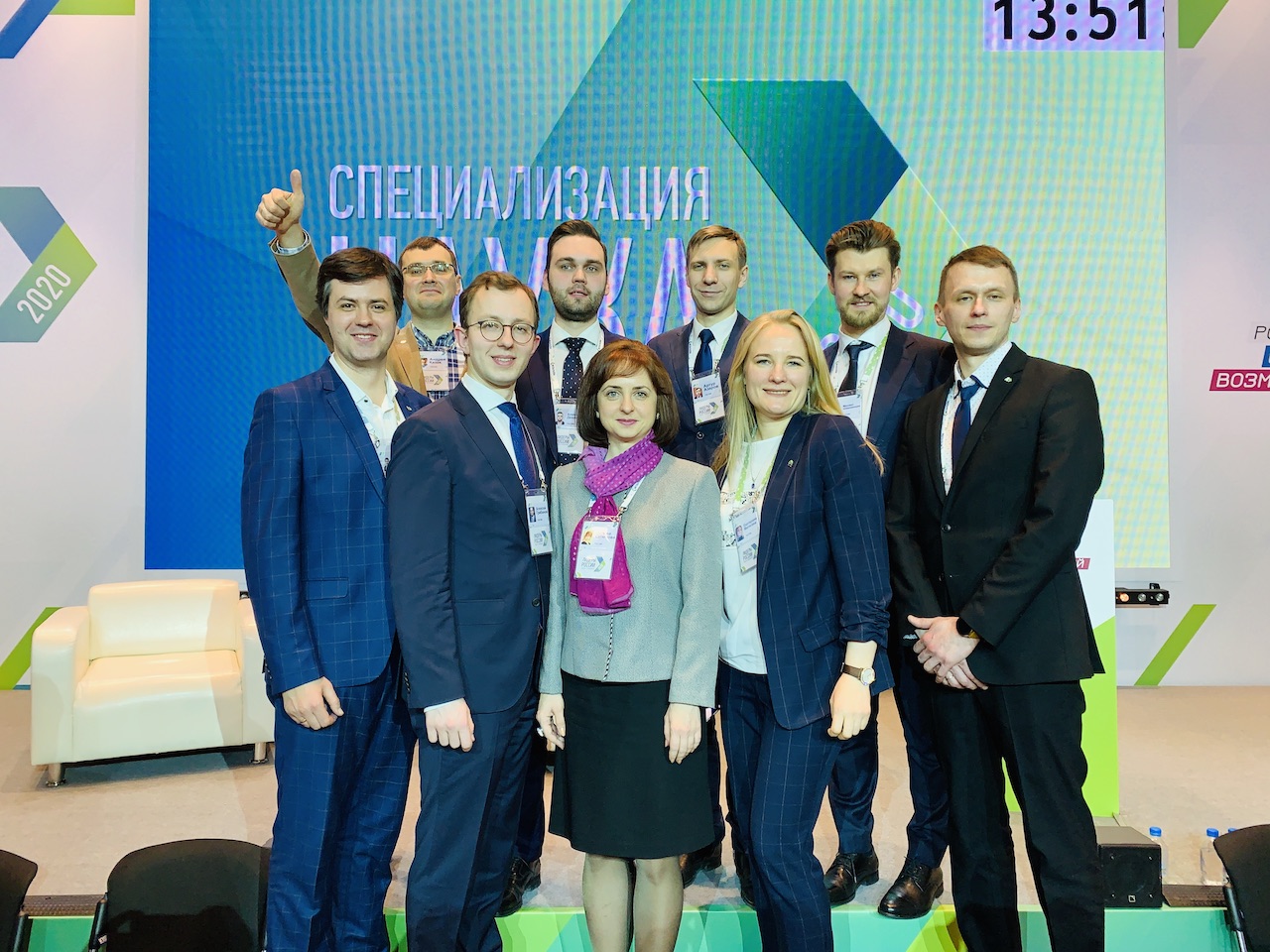 Tell us about your project.
А.К. and E.K.: We presented a project titled "Pore water as a key model element of the productive reservoir in the Bazhenov formation in the West Siberian oil and gas province of the Russian Federation" which is supported by the grant from the Russian Science Foundation (RSF) for "Team research led by young scientists" within the Presidential Program for Research Performed by Leading Scientists and Young Researchers. Skoltech has been working on this project since August 2017 in collaboration with Lomonosov Moscow State University and its industrial partner, Gazprom Neft Science & Technology Center. The project team developed a new method for assessing the water content in shale oil source rock reservoirs, published several papers in highly visible international peer-reviewed journals and prepared a patent application for the new method.
What opportunities open up for the winners of the Science track?
E.K.: The winners can get educational grants from leading universities and scientific institutions, qualify for the national skill pool, apply for managerial vacancies at ministries, leading universities, research institutions, and major corporations.
A.K.:  The finalists will receive certificates entitling them to studies and internships at leading universities and research institutions. The winners will be able to attend major international events, such as the St. Petersburg International Economic Forum, Open Innovations, and others, or join the Coordination Council for Youth Affairs in the Sphere of Science and Education under the Presidential Council for Science and Education. Also, they stand a good chance of taking up managerial positions (top manager/deputy manager of an autonomous non-profit organization or a management company) in the regions implementing the Science and Education Center Development Programs, managerial positions at the Ministry of Science and Higher Education of the Russian Federation (up to Assistant to the Minister) and regional science and education ministries, head of laboratory and head of department positions with leading universities and research institutions, and science or education project manager positions in corporations.
At the in-person rounds, I had a chance to communicate with science leaders from different Russian regions. This intensive networking helped me to acquire useful contacts and gain a unique experience.
How would you define a modern young science leader?
Е.К.:  As I see it, modern young science leaders are gifted managers capable of directing individual research teams and whole areas of science, guiding the way and imparting inspiration to the team members. They are power sources generating intellectual fuel for science, so to speak. Their mission is to drive the science and technology breakthrough − the pillar of the national "Science" project.
A.К.: Modern young science leaders are forward-thinking and highly motivated young people with a set of clearly defined competencies and qualities, such as leadership skills, focus on the result, strategic thinking, teamwork skills, communication and impact, change management, commitment to innovation, and social responsibility. Leaders invest personal time and energy to implement social projects for the benefit of society as a whole and individual social groups.
In modern Russia, the leaders are facing broad prospects for joining public science management initiatives. For example, Russia has a labor shortage in education and science, which opens up great opportunities for leaders in terms of career growth at different levels. Young and ambitious leaders ready to launch impressive projects are very much sought-after at scientific institutions. Leaders take a proactive part in building world-class universities and laboratories.
The leaders of Russia should lead by example and never choose the easy way.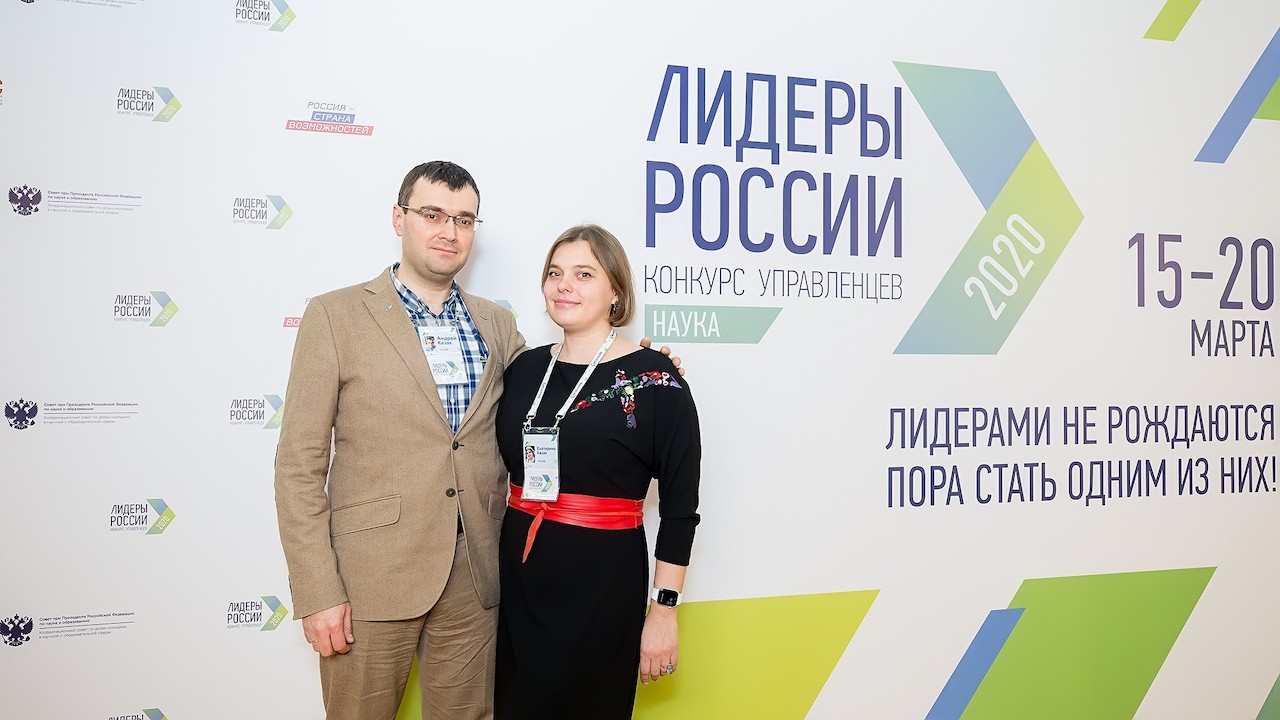 Contact information:
Skoltech Communications
+7 (495) 280 14 81