Covid 19 came into our lives without warning. Now, university communities over the world are struggling to find the best solutions for the studying process. Everyone is searching for how to assure quality education, how to organize final exams, and, not to mention, how to undertake the selection process.
Skoltech as an international university, which welcomes the best minds in the world, has a rich experience in online admission solutions. Facing the covid reality, the second selection wave at Skoltech has successfully finished, and it was 100% online. At this selection stage, 79 MSc applicants from 19 countries, from Asia, Africa, Europe, Latin America, and Russia, participated. They aspired to gain admission to one of the Institute's growing programs such as Data Science, Information Science and Technology, Photonics and Quantum Materials, Petroleum Engineering, and Advanced Manufacturing Technologies.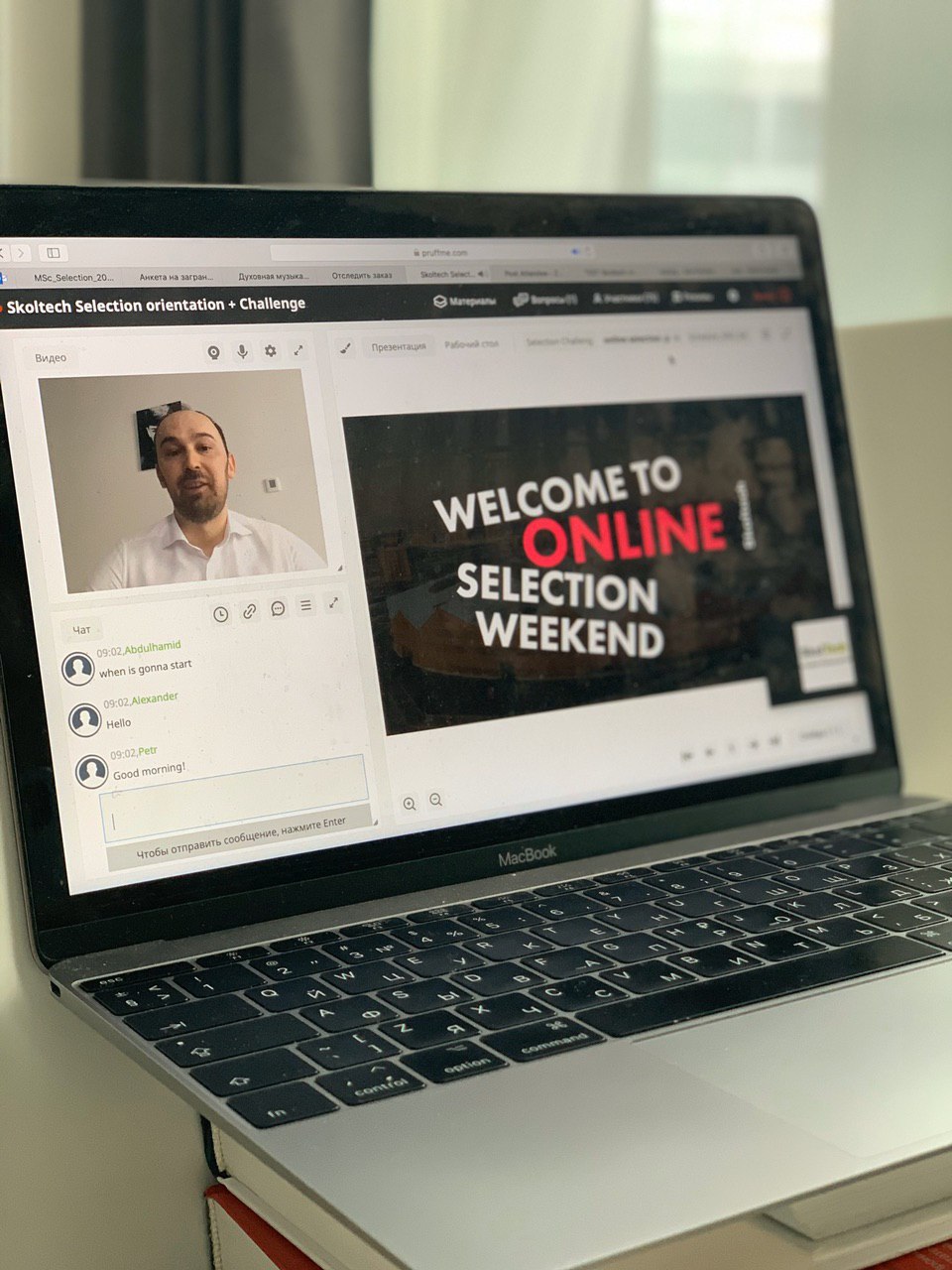 All the candidates passed through an interview with the faculty panel, Entrepreneurship & Innovation Challenge, and the math exam (for DS/IST). Seventy per cent of the applicants were men, and the rest were women, which is an unusual number for STEM-university statistics.
Though the online component of the admission process at Skoltech has always been very strong, the final interviews used to be held remotely via video conference-call only in exceptional cases. Now, when the online format is our shared reality, it has become a new challenge. Denis Stolyarov, Head of Student Department, shared with us his experience:
Moving all admission processes online was challenging, but it turned out that we were well-prepared to make this transition as smooth and efficient as possible. We use a wide variety of online tools: session setup happens in the Pruffme webinar platform, interview rooms are in Zoom, the E&I Challenge moved to Telegram, and the math exam is conducted on the online platform StartExam with the proctoring tools provided by ProctorEdu (co-founded by our alumnus). 

Online selection was a great experience, and we will implement some of the best tools into our standard selection process. But despite all the benefits of the online mode, we definitely miss the in-person, face-to-face communication. We can't wait to welcome our candidates and students to our beloved campus when all the restrictions fade.
Skoltech admissions is just gathering momentum. It is possible to submit an application for MSc programs until July 16. Now, with an online selection format, the Institute will eagerly prepare to receive the next class of Skoltech students.