Skoltech, an international university based near Moscow, has set up an on-site facility to manufacture protective face shields for users with a high risk of exposure to the COVID-19 infection, including healthcare workers, police and Rosgvardiya officers, and other high-risk categories. The shields will be supplied to medical and other institutions on a gratuitous basis.
The ultralight shield designed to reduce the risk of coronavirus infection takes less than two minutes to manufacture and assemble using a minimum of tools: a laser, a thermal knife, and a belt sander. The shields are manufactured at Skoltech's FabLab and Machine Shop Shared Facility.
The shield design is simple enough to enable the fastest possible deployment of a small-scale production facility using the equipment already installed in workshops and youth creativity centers at universities, and standard materials widely available on the market.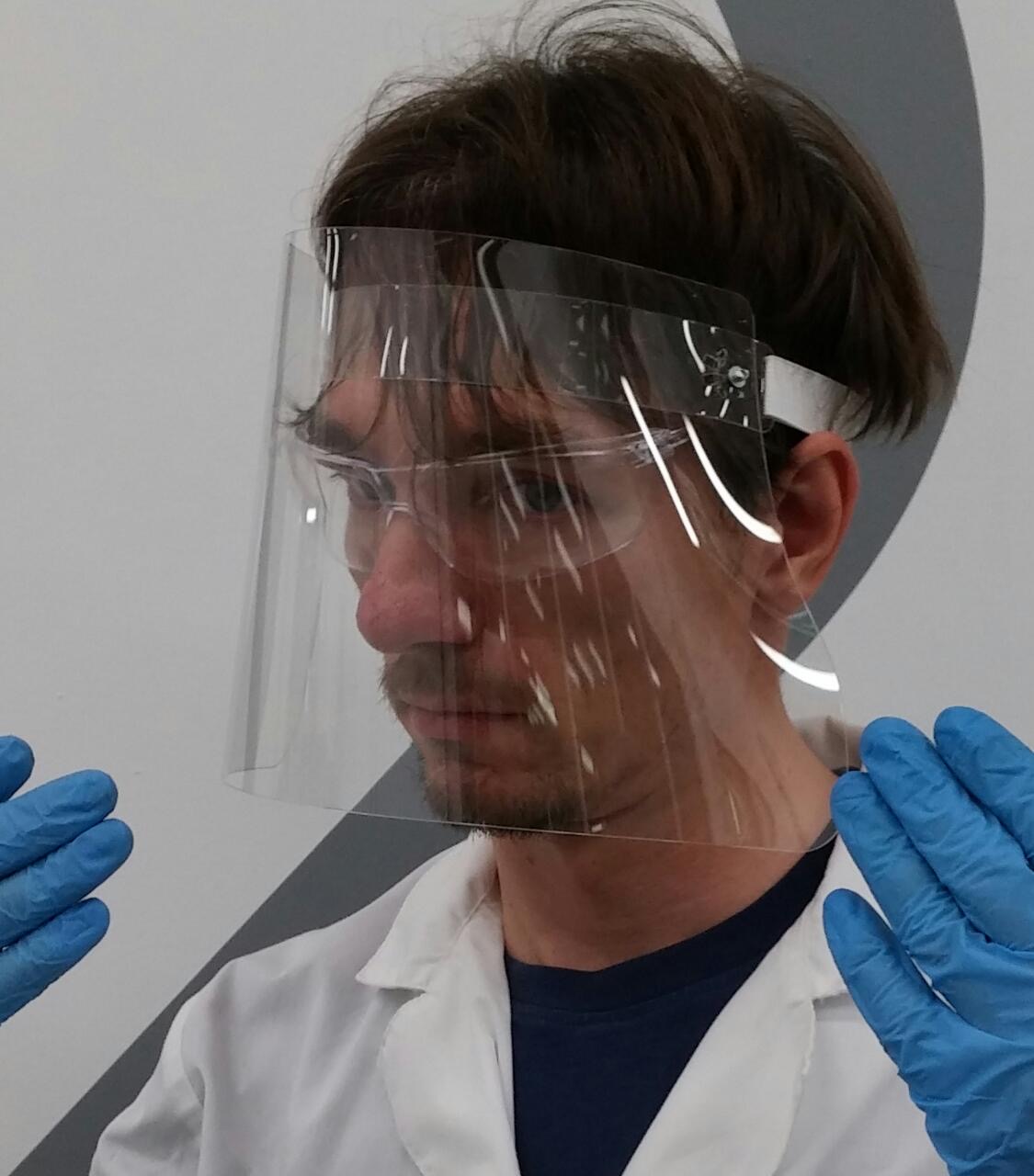 FabLab and Machine Shop has been supporting Skoltech's educational, scientific and industrial programs and assisting Skolkovo ecosystem's participants and external customers for several years. As the epidemiological situation in Russia got worse, the Facility volunteered to re-orient itself to the manufacturing of ultra-light face shields, adapters for full-face masks and respirators and other essential items for healthcare workers and all those at the frontline of the coronavirus pandemic. All the Skoltech products are reusable if properly disinfected.
The Facility can deliver over 1,000 shields in an eight-hour shift. The Center's staff and volunteers from the entire university community are involved in the project.
Skoltech's Russian and international faculty and researchers have supported this initiative to help Moscow hospitals and all those in need of assistance. Skoltech employees working from home in self-isolation help with assembling the shields following an online manual, while volunteers deliver the ready items to their recipients. Skoltech President Alexander Kuleshov, Provost Keith Stevenson and Vice President for International Relations and Development, Director of the Center for Entrepreneurship and Innovation Lawrence Stein, highly appreciate the university's spirit of volunteering in these hard times our city is going through.
Alexey Denisov, Head of Skoltech's Shared Facilities Office: "The restrictions and remote work are a daunting experience for Skoltech's labs and shared facilities. We are trying to do what we can in fighting the coronavirus in order to bring us closer to the day when things will be back to normal."
Vladimir Kalyaev, Head of Fablab and Machine Shop at Skoltech: "Continuous increase in the quantity and quality of personal protective equipment, provided it is used correctly and on a permanent basis by those in direct contact with large numbers of people, is one of the most effective ways of containing the spread of infections."
Skoltech has already delivered the first batches of face shields to organizations in need, including healthcare institutions repurposed to accommodate COVID-19 patients.