Recently Routledge, the big international academic publisher, published a book by Kelvin W. Willoughby, Professor at Skoltech Center for Entrepreneurship and Innovation (CEI) and head of the Innovation and Intellectual Property Laboratory. The book, Technology Choice: A Critique of the Appropriate Technology Movement, addresses the question of how human beings may intelligently choose between alternative technical designs to artfully combine human benefit, economic development and environmental sustainability. We spoke with Professor Willoughby about his writing and teaching at Skoltech.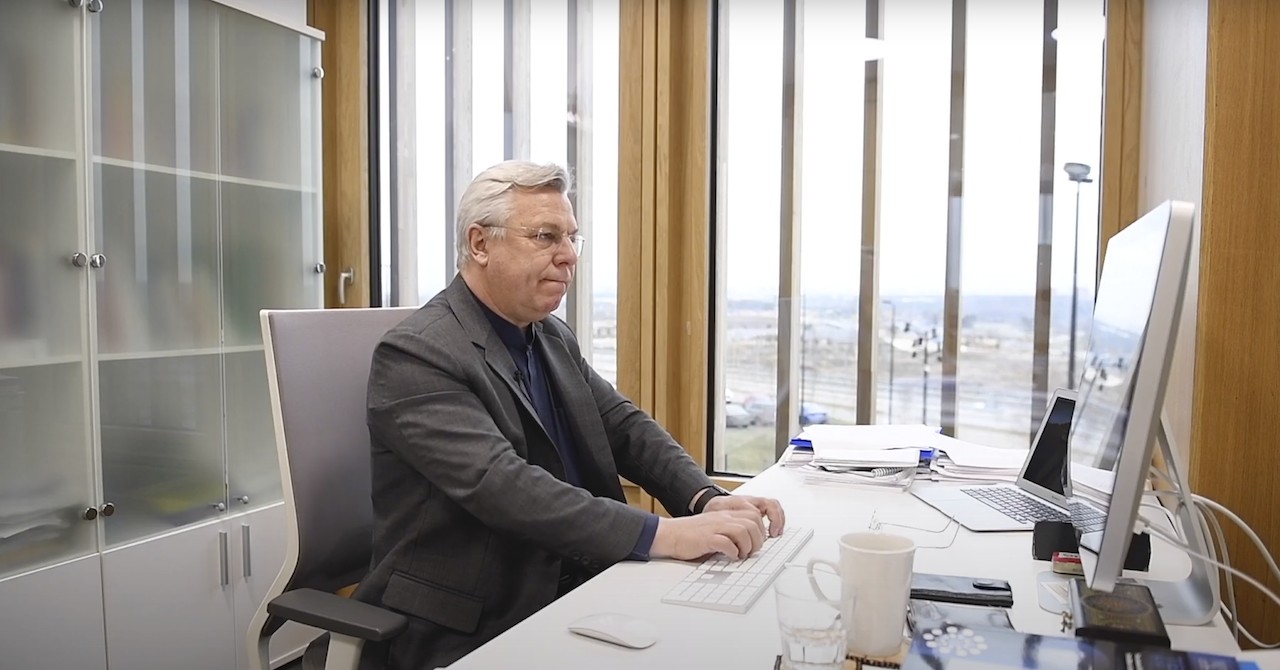 Professor Willoughby, congratulations on republishing your book. Could you tell us what it is about?
In my career, I am interested in the fundamental question: can human beings control the direction of technological change to achieve three things — to maximize human welfare, to improve local economies and to improve the environment? I can put that another way. Can choices that are made in the design of technology enhance human skill rather than decrease human skill, and generate new employment rather than displace people?
Secondly, the economic part: can technology be designed to make it possible for local communities and for small-scale enterprises to benefit economically? The key thing here is that it needs to be high technology but low capital; in other words, the cost of setting up an enterprise using new technology must be affordable for the entrepreneur and for the local community. If you can do that, it means that small communities — rather than just Silicon Valley or Tokyo, for example — can have a strong vibrant economy based on new technology.
The third part is what would now be called sustainability or green technology. The basic idea is whether we can design technology that is gentler towards the environment by being less intensive in resource consumption, more energy efficient, and less damaging to the environment through pollution and ecological disruption. The answer is yes, we can.
My idea is that intelligent technologies should embrace all three points of view simultaneously, and with any technology you develop there is more than one way of doing it — in colloquial terms, there is more than one way to skin a cat. The question is which is the best way to do it. I guess that is not a very nice metaphor, but you get the idea! Conscious choice between alternative technologies, based on wisely adopted multi-dimensional decision-making criteria, is critically important.
You should not just think about efficiency, complexity, or the latest development. You should think about combining human benefit, economic development and environmental integrity simultaneously to choose the best option. For example, this could include more environmentally sound agricultural techniques, small-scale manufacturing methods, food processing techniques that can be used close to where the food is produced in the first place, or low-cost building techniques or machines that make manufacturing safer, more reliable, of high quality and require more skill for employees, for example.
This book has just been republished, but it was written some decades ago, when you were working at the University of California, Berkeley? How has your philosophy changed since those days? What are you still implementing in your everyday practices at Skoltech?
I have spent a lot of my life looking at the kinds of things that I have just described. Early in my career I was concerned more about the general principles. However, as my career developed, I became much more interested in the practical management skills, the business skills, and then additionally the analytical skills and prowess in managing intellectual property. What I do now at Skoltech is much more about management and strategy for technology commercialization, and about intellectual property tools that can facilitate technological innovation. These are the new things I have been doing in the last 10 to 15 years. But what I did and described in that book on Technology Choice is the motivation for what I do now.
The ideas I talked about in that book need to be made practical, and articulated for particular contexts and technological fields. The last two decades of my career are about practical work in management to implement these ideas. I also try to retain some idealism and ethics inside what I do at Skoltech now. I mostly teach our students strategy and analytical techniques that they can apply in technology commercialization, but I try subtly to inspire students to have some ideals, some ethics.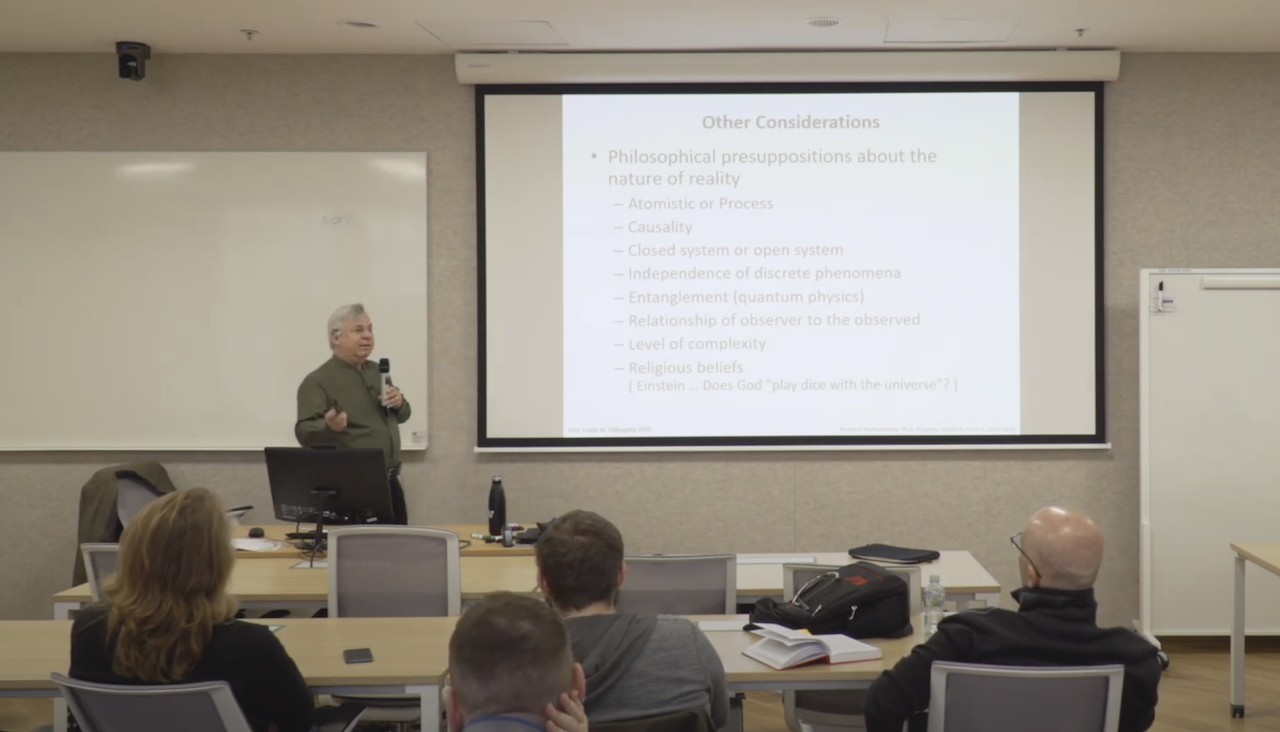 Could you tell us about some of your students you are proud of? Who is particularly close to your philosophy?
I was a co-supervisor of a student from Energy Systems. His name is Dmitry Smirnov. He is one of my favorite Skoltech students. He has been in Skoltech from the beginning, as part of the very first group that came in as master's students. Here is one of exemplary students who fully embraces the ideals of Skoltech. He graduated as a PhD six months ago. He is a mechanical engineer but went through a whole lot of interdisciplinary studies in energy, materials, systems engineering, and innovation management, etc. He has taken the innovation mission of Skoltech and its distinctive learning pathway very seriously. His research work is focused on Stirling thermodynamic cycle systems, and he has developed alternative applications of the technology in designs for both energy efficient Stirling engines and, by reversing the cycle, sophisticated and efficient Stirling cycle refrigerators. Equally impressive is the fact that Dmitry also created a company to develop and commercialize the technology that was the subject of his research at Skoltech. He engages simultaneously in scientific research and technological innovation.
We have been studying the history of technology and the relationship between science, technology and business in this particular area. That fundamental question is what are the alternative choices in the design of Stirling technology systems for both engines and for refrigerators. He studied these empirically different design configurations of the technology in different parts of the world in different industries, and in doing so he artfully applied the concept of technology choice, which is the subject matter of my book. In fact, I am working with him right now on an article based on his thesis research using the ideas from my book. That is one practical example.
Another PhD student with whom I am working is Georgy Klushin. He is working on the topic of modular design in technology-intensive products and how intellectual property should be managed in that setting. We are investigating how modular products should best be patented. We are focusing on identifying which technological design features of modular products should be selected for patent applications to maximize the value of a patent portfolio for a company. It reminds me of my book, as the same question about different design choices appears. You need to choose an intellectual property strategy to match the choice of technology. The idea is that Skoltech students are expected to do something scientifically original that is translatable in to technology with practical applications in the world. I train our students how to conduct an intellectual property analysis at the beginning of their research, not at the end, to help them make sure that their work is really new and not simply a replication of work done elsewhere. I also teach them how to protect their ideas and develop projects that can actually compete internationally.