Cyberphysics startup, dealing with production optimization using hybrid analytics, is a semifinalist of Village Livestream'20. We talked with the CEO and co-founder of the company Sergey Nikolaev, a research scientist at the Skoltech Center for Design, Manufacturing and Materials.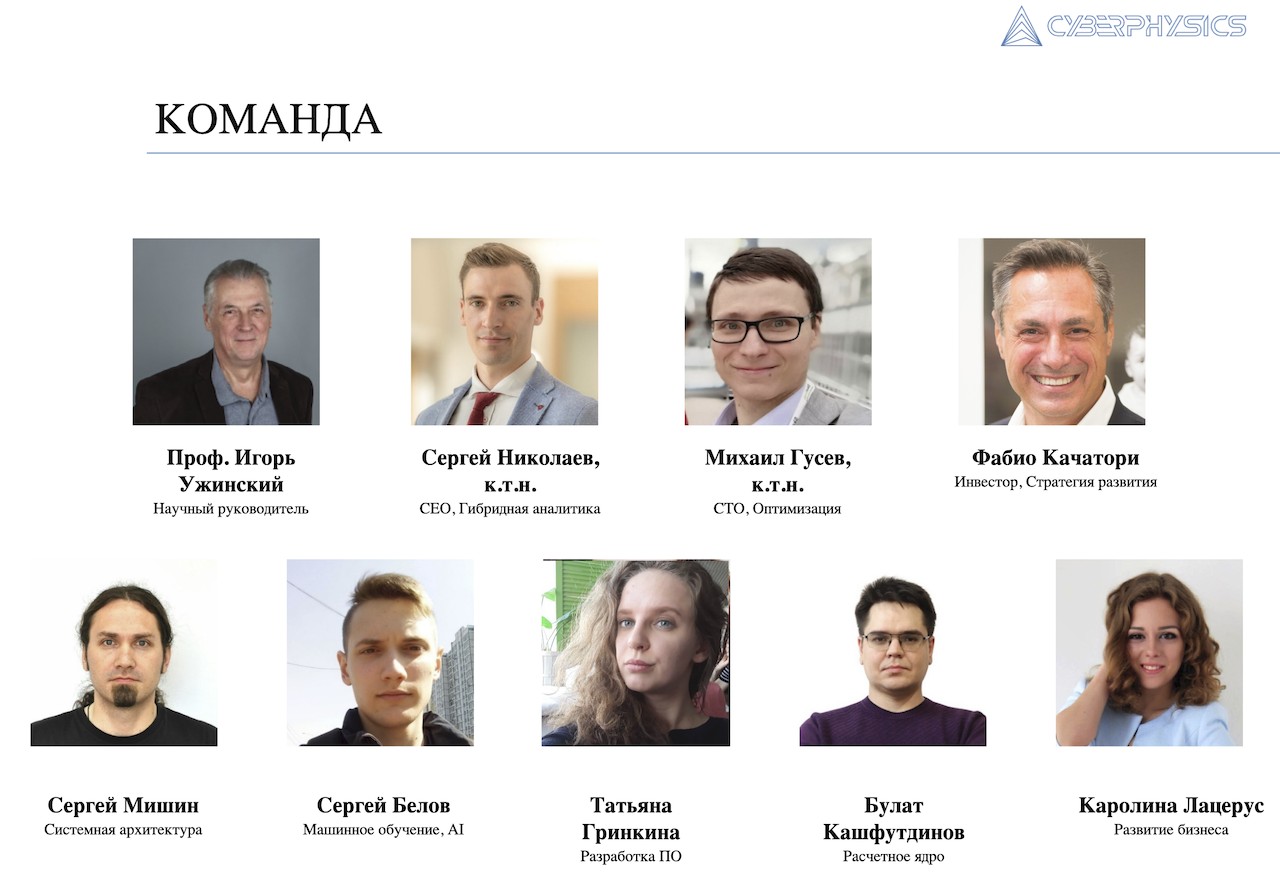 What is the value of SUV 2020 as a platform for you? Why did your company decide to take part in a startup competition?
SUV is the largest event for startups in Russia. Our idea was to test our hypotheses: to participate in the competition, find some investors and mentors, and get feedback from them about our product. Our startup is young, we are at the prototype level. Therefore, it is especially important for us to get feedback and a signal we have already received as we have got to the semifinals. This is a pretty good sign.
In addition, SUV is an opportunity to meet (albeit virtually) with potential customers, and, in fact, there are a lot of them at this event. I was surprised, but it is so.
What is the essence and main value of your project?
Cyberphysics is a platform for increasing production efficiency. In our product, it is possible to simulate and optimize production systems for various enterprises of the heavy industry, oil and gas industry, petrochemicals, and so on, in real time. We combine physics-based simulation models of equipment and processes with operational data and data-driven models. Based on the combination obtained, we build hybrid machine learning models. We are talking about hybrid artificial intelligence, which, on the one hand, "knows" physics and the way processes happen, and, on the other hand, have the ability to predict and classify situations and optimize regimes online. We have a solution at the junction of numerical modeling and machine learning. 
With this solution, the engineers can optimize production processes, and company management can increase profitability and asset management efficiency.
I have long had a desire to create a product. A chance to realize it appeared when we accumulated information about the market needs, and realized what issues exist in this industry. Then, we managed to get the first private investment to develop MVP (minimum viable product). We opened the company in December 2019, less than six months ago. 
Do you have any competition in the market?
There is competition, and it is quite significant, both in Russia and abroad. Despite the competition, the principle of hybrid modeling and the related advantages are not yet on the market. Although the trend is already taking shape, major vendors are beginning to engage in hybrid analytics. Therefore, we understand that we have to move faster. The market for the use of artificial intelligence in production is growing very actively, with an average annual growth of 40%. Therefore, we hope to find our niche anyway. And having competitors is actually good for us and for the market.
How was Cyberphysics startup born?
There are four founders. Three out of four are from Skoltech, including Prof. Ighor Uzhinsky, the head of the laboratory of Cyber-Physical Systems. We have signed an investment cooperation agreement with Skoltech. 
Has COVID-19 pandemic affected the development of your project?
The pandemic has affected the market so that the pace of industrial production has decreased and, most importantly, the budgets for new technologies and R&D have been cut in many companies. However, we hope that this is a temporary effect. Production tends to recover, and at an accelerated pace. At least, this is my optimistic hypothesis.
We are now at the development stage of MVP. In the summer, we will begin to enter the market, test our prototype on pilot projects, and find new customers. Restrictions on movement can affect the overall picture, but we hope that they will be removed soon.
What are your plans for 2020? Any long term goals?
The goal for 2020 is to make MVP, to receive confirmation that this is an actual technology, at the level of pilot projects. We need to implement at least three such projects before the end of the year and enter 2021 with revenue and confirmed demand for the application of our technology and our product from the industry. The long-term plan is to become a platform connecting equipment manufacturers and equipment operators in a single digital environment.
Contact information:
Skoltech Communications
+7 (495) 280 14 81