Developing Products and Services through Design Thinking, an innovative course for Master's and PhD students, delivered by Alexander Chekanov, head of startup incubation programmes at the Skoltech Center for Entrepreneurship and Innovation (CEI), has just finished at Skoltech. 22 student teams spent 8 weeks developing their technological and scientific solutions to address the "Sustainable Development Goals" from the UN General Assembly's 2030 Agenda for Sustainable Development.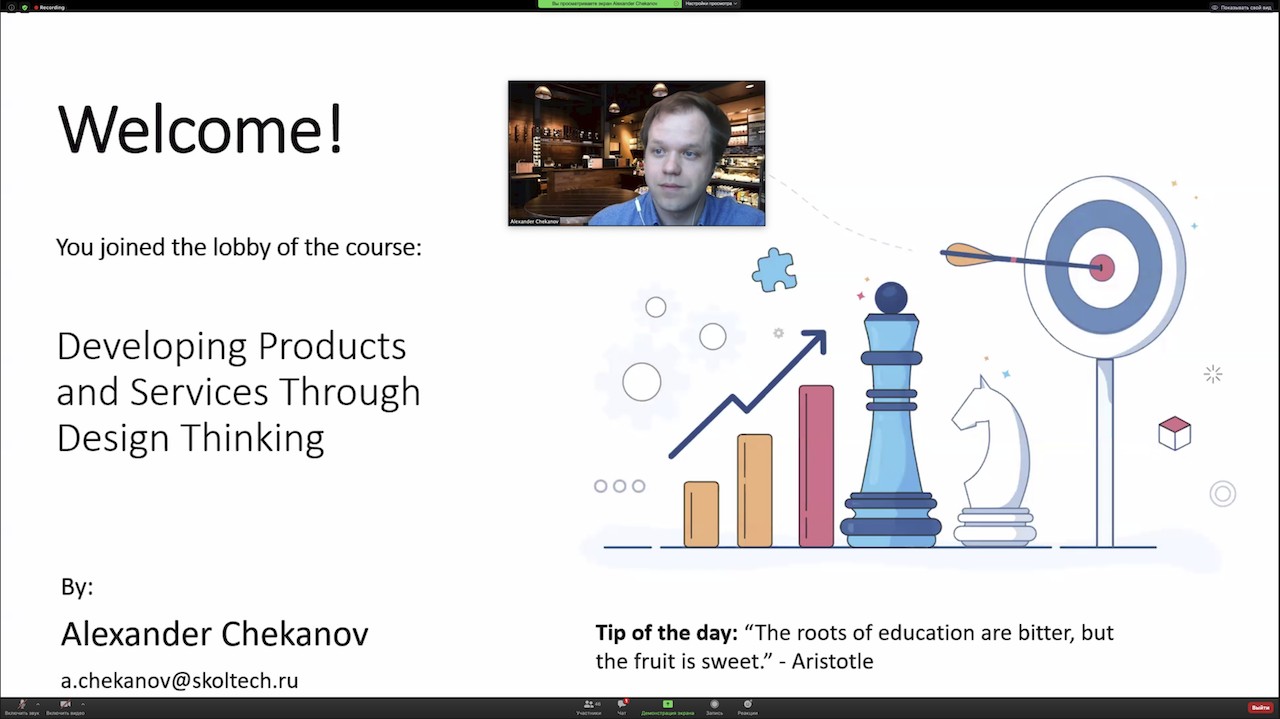 Both the course and the final presentations were conducted online. As a culmination to the course, the students had to outline the challenge addressed by their team of 2 to 5 people in a 3-minute blitz presentation. The mandatory elements of the final presentation included the number of people around the world affected by the problem, market sizes by country, key competitors and main limitations of the existing solutions, the team's solution and strategy for its commercialization, the biggest project achievements, a detailed action plan for the upcoming year, and even an estimate of the funding required to market the project both locally and internationally.
The students came up with solutions to many hot-button issues, such as power supply to hard-to-reach areas, access to telemedicine, environmental protection and recycling, combating fake news, and more.
Nikolay Ovsyannikov
1st year Master's student, Materials Science
"The course gives you a chance to create a ready idea for a startup virtually from scratch. We started by selecting a challenge from the UN list and went on to analyze all the traps and pitfalls of design thinking and come up with ideas for a fitting solution. Plus, we discussed a lot of life hacks on how to translate our idea into a real project, make a good presentation and raise money. I think the course is an excellent follow-on to the Innovation Workshop.
Our team developed a service that helps evaluate and select the most energy- and cost-efficient set of UPS tools and devices for a house (and eventually a small village) based on the location, weather conditions and power sources already in place. First, this service will help supply electricity to many remote locations with no access to the main power networks (this is essential for countries with a large territory such as Russia, Brazil or Argentina) and, second, it will speed up the introduction of environmentally safe renewable energy sources."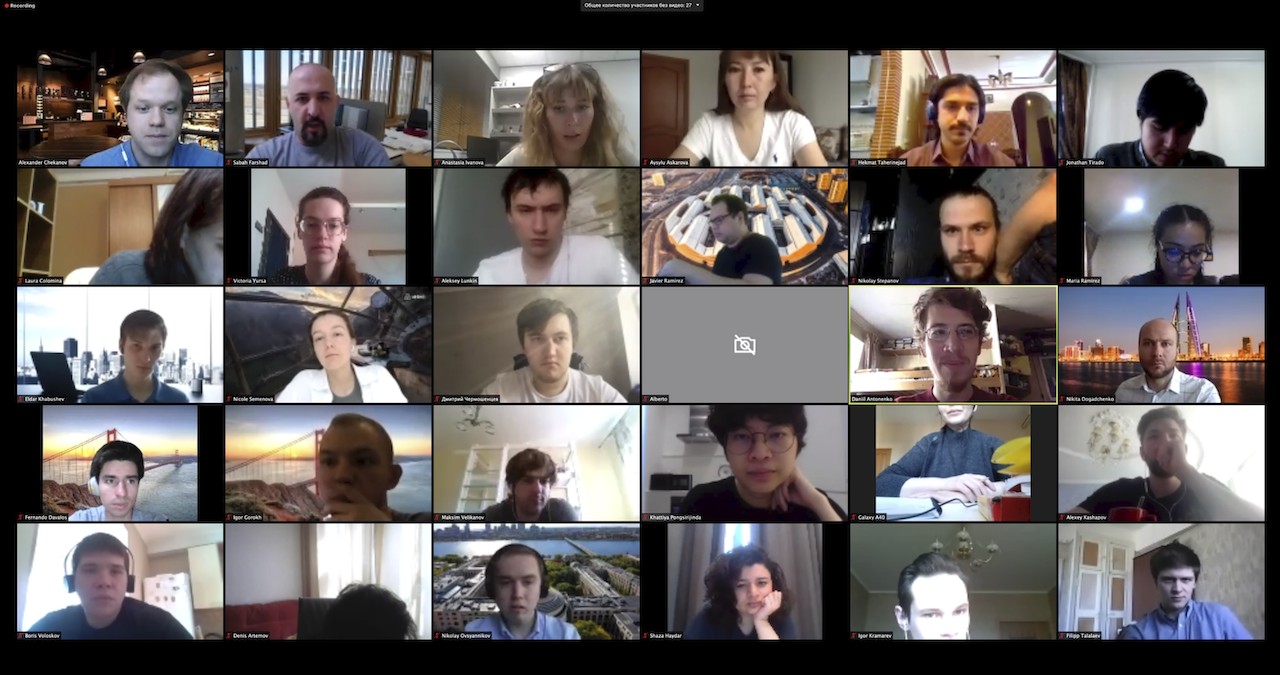 Elvira Muratova
1st year Master's student, Petroleum Engineering
"We started off by looking at global issues and building a team of like-minded people which would be great to work in.
The most unforgettable task was to think of 50 solutions even if they were totally incredible and then reduce their number to 10, which was really tough. We discovered that there is no limit to imagination and that even the craziest ideas can be useful.
Towards the end of the course, we put together a project package with several versions of presentations, text descriptions and product videos to be fully ready for the final show. Our project, Pro Sport Analytics, offers a solution to the Human Health global challenge. Our team created a system that analyzes the quality of a sports game, monitors the athletes' health and presents the outputs via a user-friendly interface. We are confident that new solutions in sports analytics are an important step forward in dealing with this global challenge."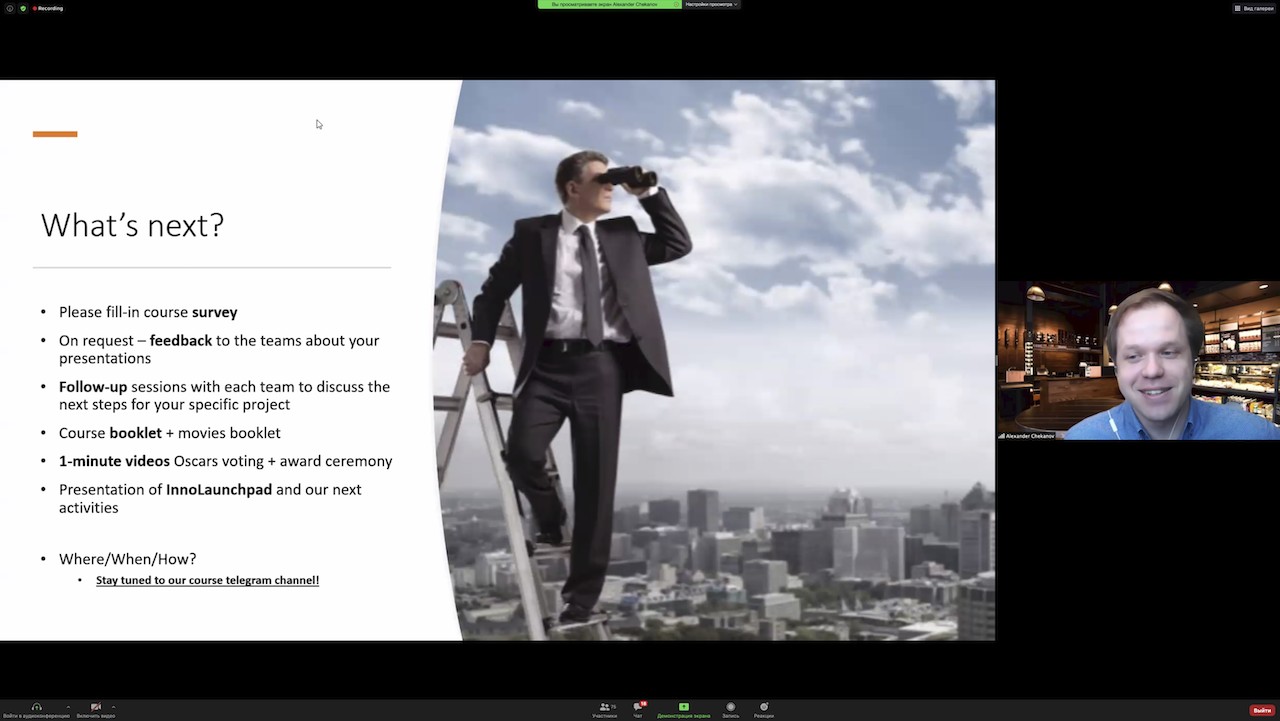 Although held for the first time, the course attracted upwards of 90 students studying under different educational programs and hailing from different geographies, from Australia to the Americas, who participated in real-time mode.
International experts with extensive corporate experience watched the presentations and assessed the projects in remote mode, some via videoconferencing from as far afield as Bahrein and Great Britain. The experts praised the students for embracing the challenge and proposing solutions oriented towards both, the local and international markets, and having high social impact. They also made special note of the creativity, entrepreneurial spirit and excellent teamwork skills displayed by Skoltech students in the face of the pandemic.
Contact information:
Skoltech Communications
+7 (495) 280 14 81