Professor Alexey Nikolaev's course, Technology Entrepreneurship: Advanced, has come to an end, culminating in DEMO DAY 2020 where student teams presented their startup projects to mentors and industry experts. This year, the entire course and DEMO DAY were conducted online.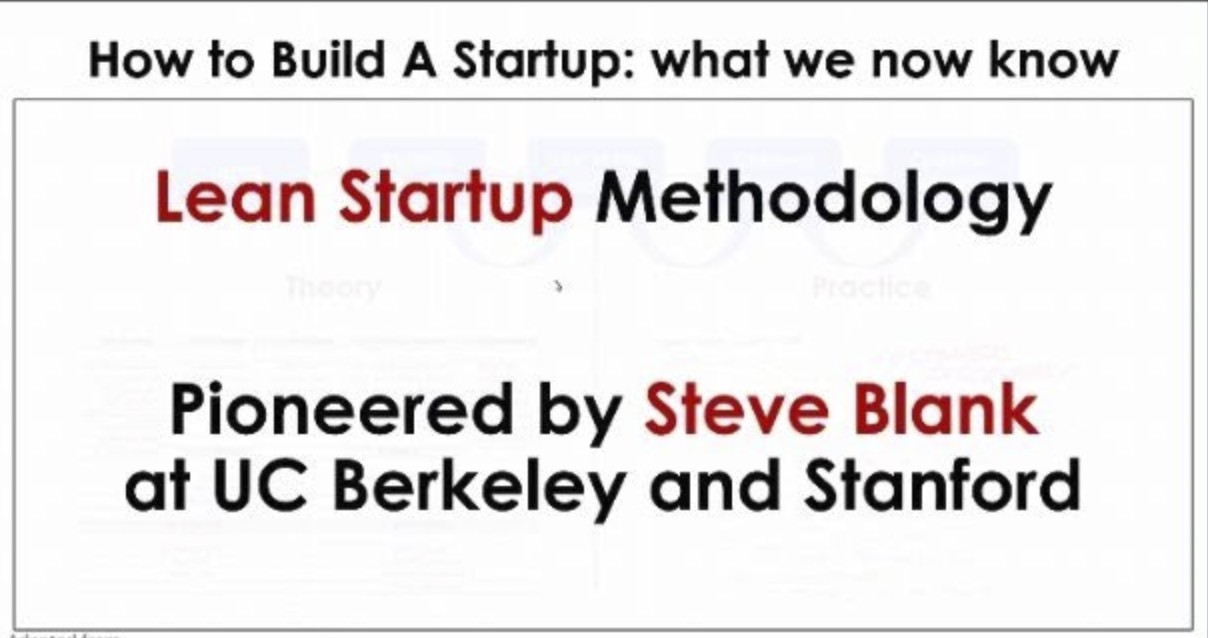 DEMO DAY 2020 started off with a video message from Steve Blank, an American entrepreneur and author of the "lean startup" methodology. "Startups are fundamentally different from established businesses <…> Large companies execute known business model, but startups search for them. Startups are about getting out of the building and applying customer development process to search for repeatable and scalable business model, and this keyword "search" is that differentiate a startup from a large company," Blank said. Contact with real customers and industry experts, the search for a working and scalable business model, and creation of a startup based on real facts about the market are all inherent parts of the Technology Entrepreneurship: Advanced course.
Seven student teams presented their projects: WTFbook.ru (a book recommender), Cyclop (a new fiber laser), IndoorNavigation (an event navigation and networking tool), SpeakApp (a presentation aid), CubeTest (a platform for aerospace equipment search and testing), XreadyLab (virtual science labs), and Trekking In Himalayas (organizing trekking in the Himalayas). Guided by their mentors, the teams spent six weeks conducting market research, identifying target audiences and their needs, and formulating ideas for new products and services.
This year, the mentors and experts included Dmitry Kulish (Skoltech professor and Director of Innovation Workshop), Elena Sokolova (Skoltech), Maxim Denisov (founder of Bumbtech.com), Natalia Chernysheva (Business Development Director, Advanced Manufacturing Technologies Cluster, Skolkovo Foundation), Ivan Kosenkov (project manager, Skolkovo Foundation), Georgy Klushin (Skoltech), Yuri Gladush (Skoltech), Anna Bakunova (Intel), Kimberly Jung (MIT), Zouheir Fathallah (founder of Sippyme.com), Anton Krotov (Skyeng), Lyudmila Pavlova (founder of TimePad), Vage Taamazyan (founder of Sizolution), Mikhail Erman (director of HSE Inc.), Igor Kaloshin (business angel and partner in smarthub.vc), and Sergey Mitrofanov (founder of Mitrofanov & Partners).
Each presentation was followed by comments and advice from mentors and industry experts who made special note of the students' excellent performance in studying customer needs.
Natalia Chernysheva: "The course is perfectly structured to introduce students to the basics of technology entrepreneurship by teaching them to identify real user needs, validate market assumptions, test product prototypes, evaluate project economics, and build working business models. I don't think the online format made the experience any worse: modern technology enabled efficient communication within and between the teams, professors, mentors, and market players. Remote work is a great skill to acquire, in case another crisis like this pandemic happens again. The students presented a broad diversity of exciting projects, ranging from the high-tech Cyclop fiber laser to the WTFbook.ru book recommender service. All stand a good chance of evolving into full-fledged companies, and we at Skolkovo Foundation will help the students make it happen."
The students who took the projects very seriously were enthralled by the opportunity to be under the tutelage of highly competent mentors and experts.
Dmitry Krylov, a founder of WTFbook: "It's great that Professor Alexey Nikolaev wants his students to make the most of the course. He keeps asking what we expect from the training and gives regular feedback. Thanks to our mentors who were always there to help, we did a good job. Many people we interviewed said they liked our service."
Anton Bozhedarov, a member of the SpeakApp team: "I loved Demo Day. It was cool seeing so many guests, Skoltech professors and venture companies, both local and international. Also, I was impressed with the video message from Steve Blank, one of the architects of this course. I think professor Nikolaev did a great job bringing in such high-profile personalities."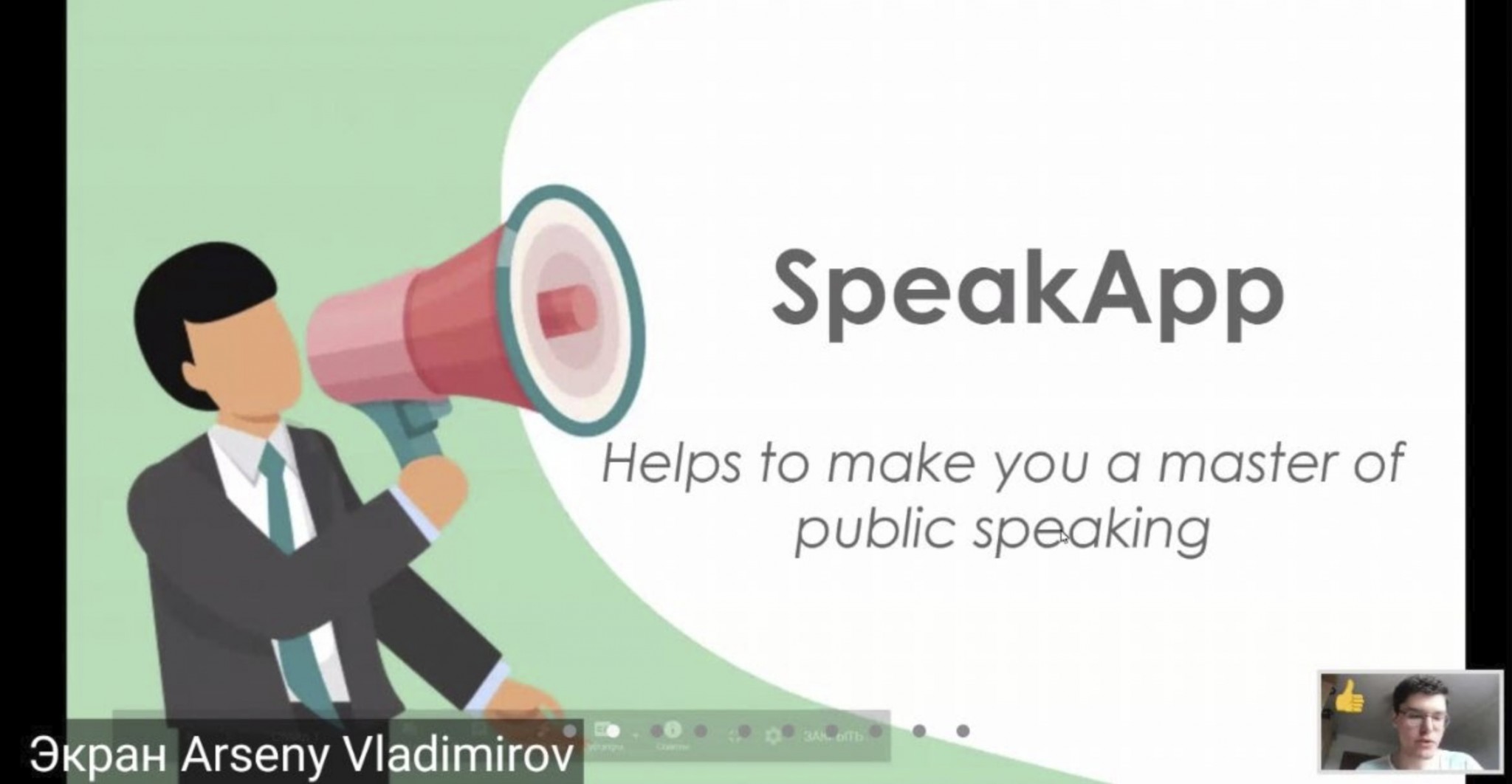 What really makes this course special and highly useful is that it helps hone project development, presentation, communication, and networking skills, while offering an opportunity to collaborate with peers from Skoltech's other educational programs. This is exactly what "learning by doing" is about, and this course helps quickly gain the required knowledge and skills.
Alexey Nikolaev, a professor at the Skoltech Center for Entrepreneurship and Innovation (CEI), explained the purpose of the course and praised the teams for their impressive achievements: "In this course, we tried to show what a start-up is about, explaining that it is a temporary entity which is supposed to search for repeatable and scalable business models. We have tried to avoid the commonplace simulation approach and unsubstantiated business plans. The project teams searched for and communicated with potential clients in person and checked their initial assumptions to realize that many of them were wrong. All this involved a tremendous effort on their part, knocking them out of the comfort zone. Yet, while in self-isolation, the students conducted about 200 online and telephone interviews with customers, industry experts and other market players, which led to a dramatic change in nearly all initial project assumptions about target markets, products, and business models. As a result, the teams' "startup hopes" evolved into confident knowledge of their customers' needs and the structure of their future business. Setting up a proper entrepreneurial process is a valuable experience that will definitely help students to build on their course projects and pursue a further professional career."
About the course
Technology Entrepreneurship: Advanced is the final course in the Technology Entrepreneurship Foundation and Product Innovation series of courses. Only teams are admitted. In a span of two months, the student teams guided by the knowledge garnered from the lectures worked their way from initial business ideas to sought-after "ideal" product concepts and ready-to-file applications to the Skolkovo Foundation and acceleration programs.