On September 29, Skoltech opened a virtual reality (VR) class boasting the latest VR innovations to create and try out interactive courses for school students and deliver educational lectures for teachers and their classes.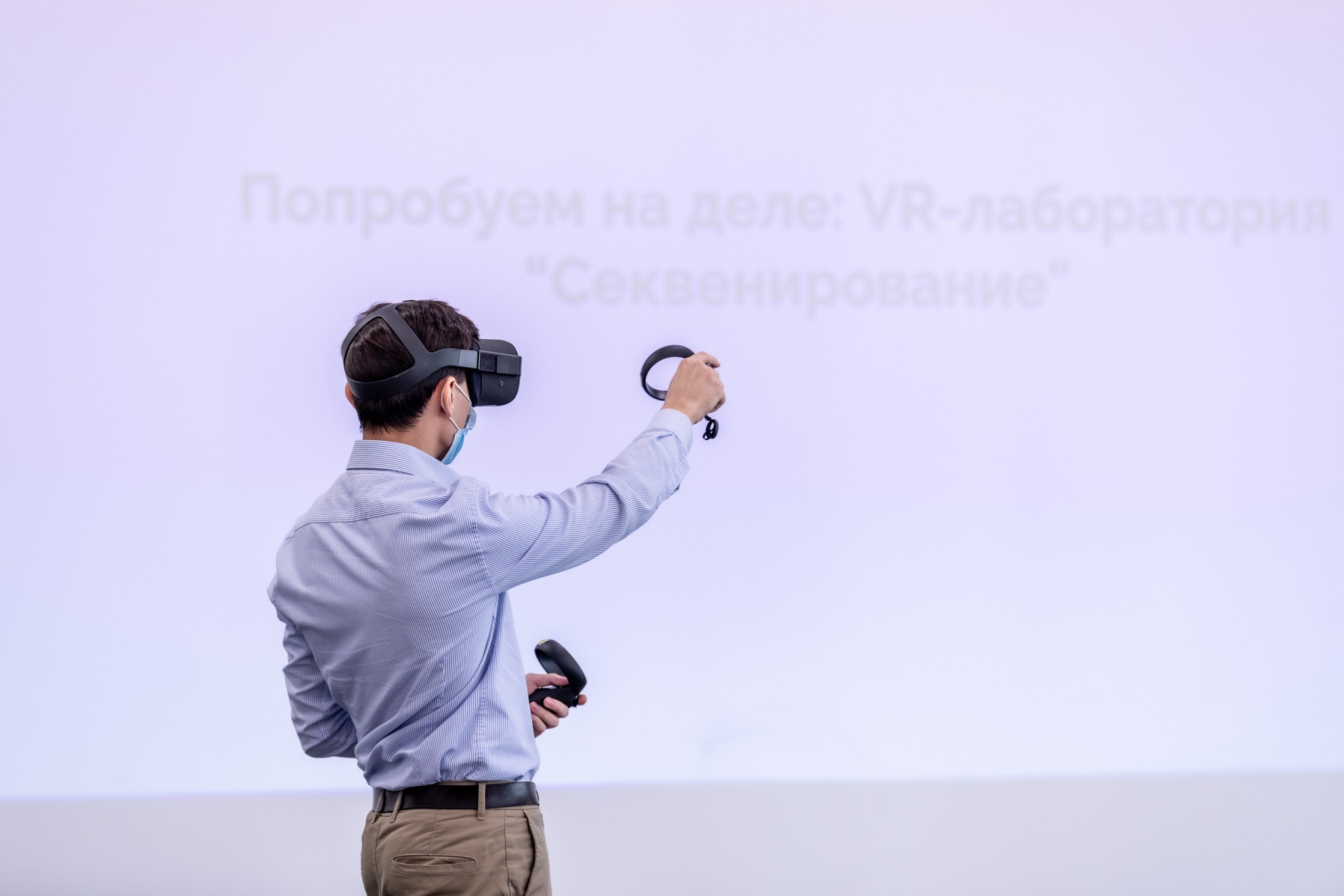 Supported by the Skoltech Center for Entrepreneurship and Innovation (CEI), the new class was created by XReady Lab, a startup founded by Skoltech, MIPT and HSE alumni. The founders share a desire to demonstrate that physics, mathematics, chemistry and biology classes can be great fun if enhanced with intuitive 3D visualizations, immersion technologies and a proper learning environment. Created with the support of Skoltech faculty, the courses are highly interactive and filled with well-thought-out scientific content.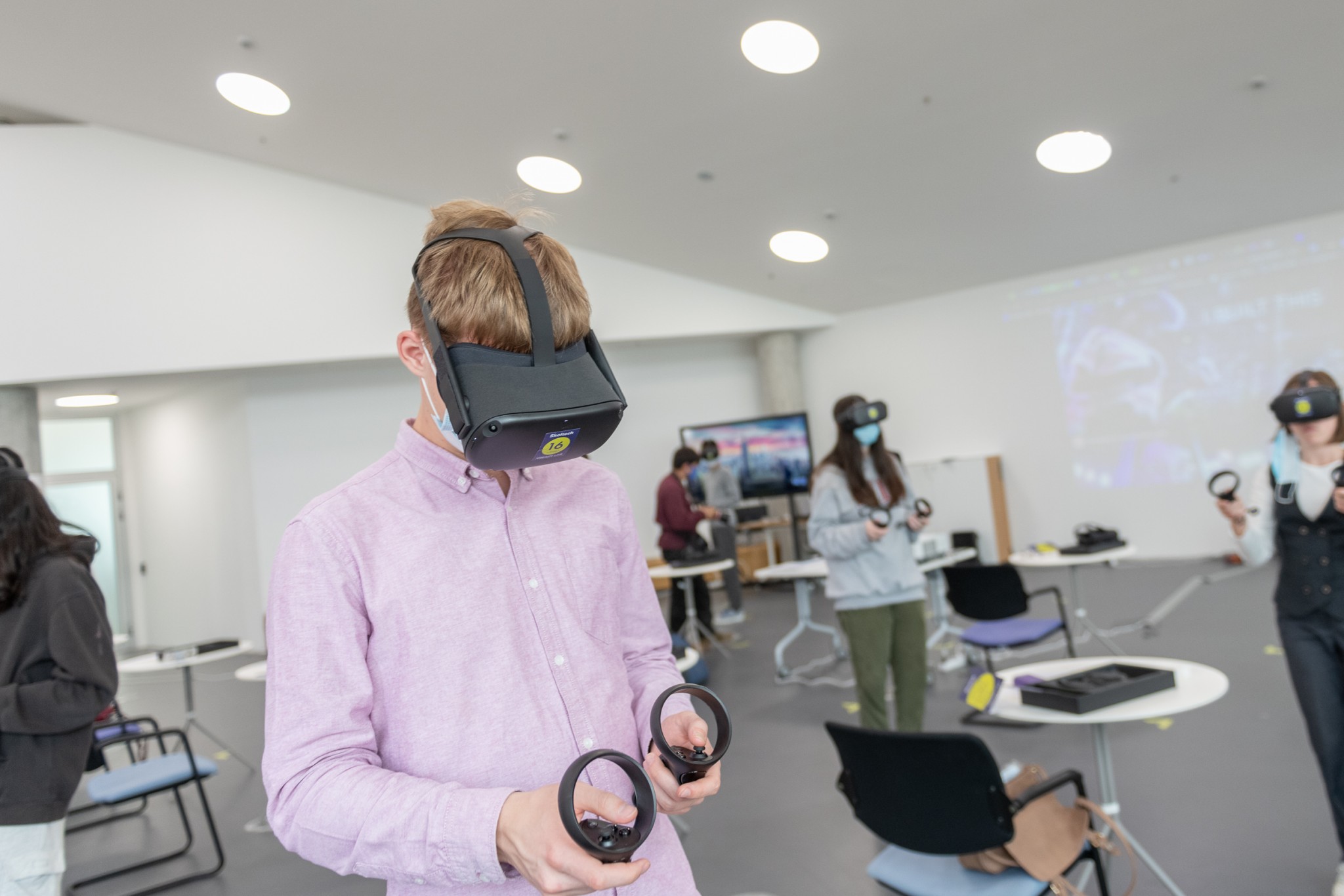 "There is nothing new about either VR or EdTech, yet their combination is truly unique. We take pride in our educational courses at Skoltech. It is delightful to have our alumni involved in creating VR courses for schoolchildren," says Skoltech President Alexander Kuleshov.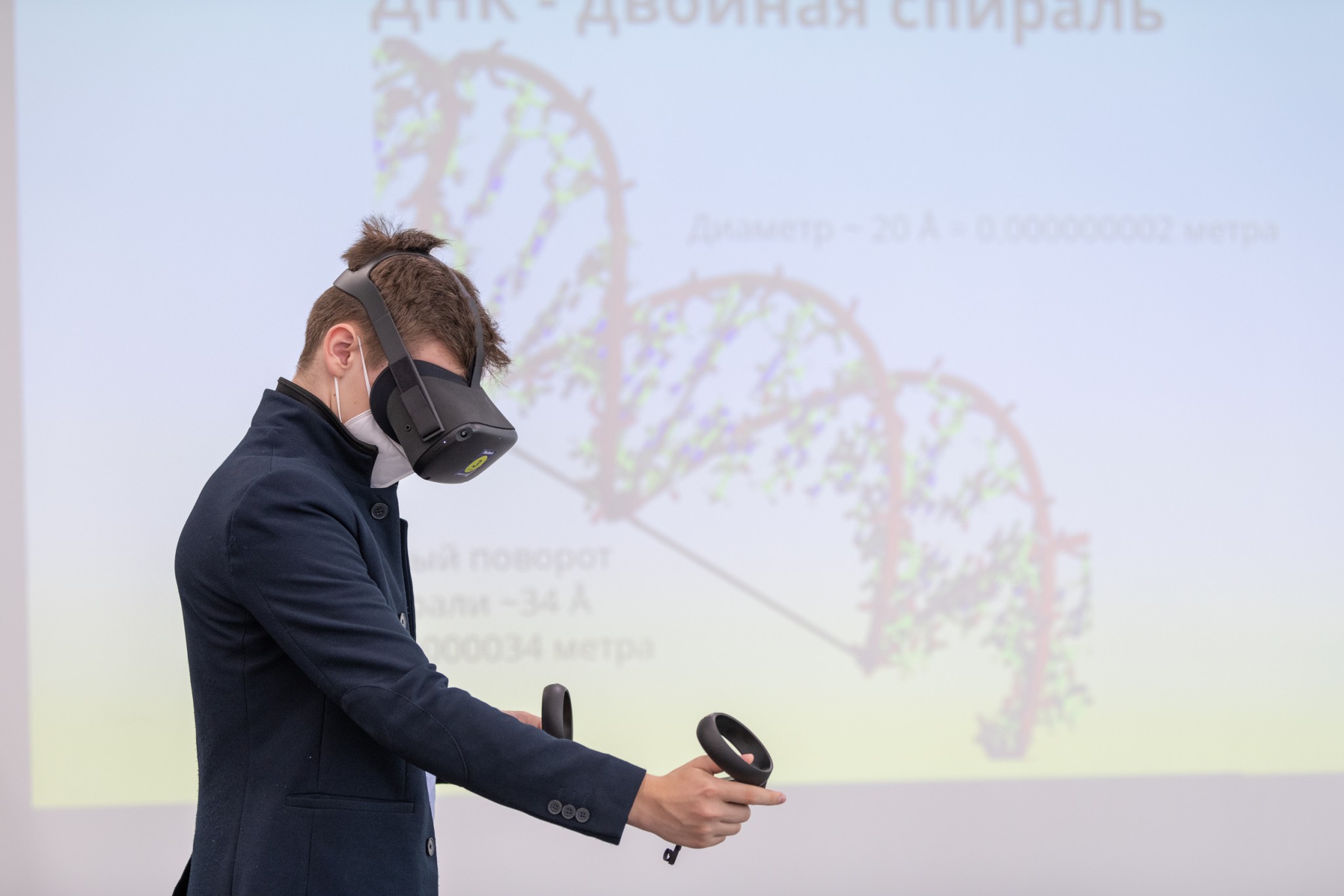 VR has a wealth of advantages that can make learning easier by visualizing processes that are difficult to grasp or materials that you cannot touch in real life, for example, in physics. It allows you to run whatever tests you want in a virtual lab without worrying about explosions or accidents. Besides, it is a real thrill for schoolkids to study in a gamified environment which is so easy to create using VR.
As part of the VR class presentation, teachers and school students had a chance to participate in demo classes to get a sense of the new features and tools.
Aside from creating a series of full-fledged training courses, Skoltech plans to hold regular demo classes for 6th to 11th graders.
Contact information:
Skoltech Communications
+7 (495) 280 14 81