The Advanced Imaging Core Facility (AICF) specializing in electron microscopy and fitted with top-notch equipment has been successfully operating at Skoltech since September 2018. We caught up with its director, Yaroslava Shakhova, to learn about AICF's current achievements and future plans.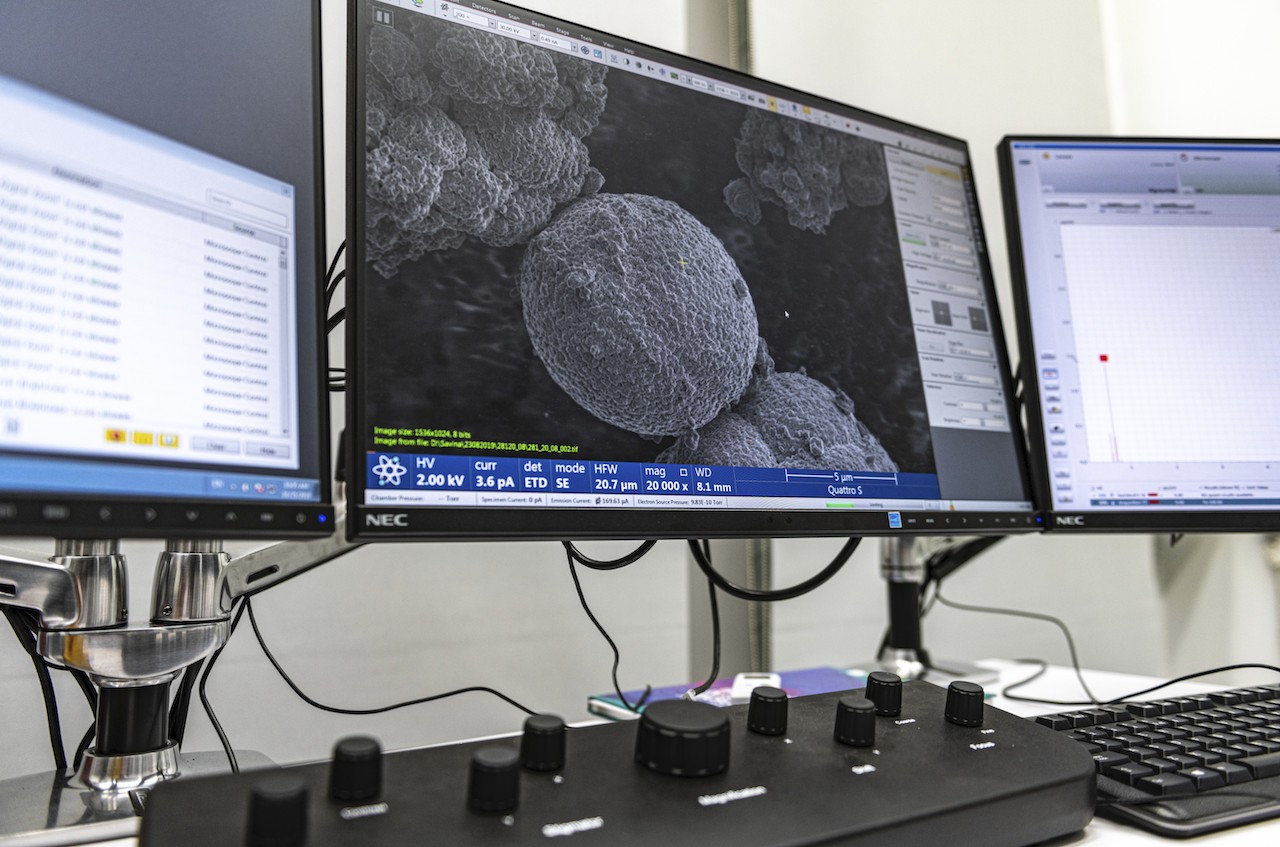 What is your equipment fleet like? What are you most proud of?
The Advanced Imaging Core Facility (AICF) is fitted with state-of-the-art electron microscopes and sample preparation equipment handling a broad diversity of samples for electron microscopy research. At the moment, we have three electron microscopes: Titan Themis Z, an aberration corrected transmission electron microscope; Helios PFIB G4 UXe, a dual-beam scanning electron microscope (that combines electron and ion columns); and Quattro S ESEM, a scanning electron microscope operable in low vacuum mode and environmental mode. Detailed specifications can be found here. Electron microscopy research uses a wide variety of samples that should be properly prepared. With this in mind, AICF is equipped with a full suite of sample preparation equipment, including a mounting press, cutting, grinding and polishing machines, ionic and electrolytic polishing and thinning machines, and plasma cleaning machines, a glove box for handling samples in argon, and optical microscopes for sample checks.
We are particularly proud of our team. Having top-notch equipment is half the battle − you need skilled professionals to properly define and address research tasks, operate the equipment and use its capabilities to the full extent. Our current team has all the competences required to perform electron microscopy research. Professor Artem Abakumov, Director of the Skoltech Center for Energy Science and Technology (CEST) and scientific advisor at AICF, has over 20 years' experience in transmission electron microscopy (TEM). Each of our employees is an expert either in scanning electron microscopy (SEM), like our research engineer Iliya Krupatin and senior research scientist Nikolay Orlikovskiy, or in TEM, like our research scientist Maria Kirsanova. I would like to note in particular that Skoltech Master's and PhD students use AICF equipment in their research. For example, Anatoly Morozov's PhD thesis broadly focuses on using electron microscopy to study cathode materials for lithium-ion batteries. Another student, Elena Orlova, who received her Master's degree in 2020, had taken her 8-week internship at the Electron Microscopy Center at the University of Antwerp where she became skilled in using a complex statistical processing method to process electron microscopy images. Besides, AICF is directly involved in teaching by delivering hands-on classes in electron microscopy within Skoltech's Master's course "Material Structure Characterization Methods".
What services do you provide to your clients?
AICF can deal with almost any research task that involves electron microscopy, ranging from standard surface or particle morphology investigation to solving a new material's crystal structure by electron diffraction tomography and doing a particle 3D visualization using electron tomography. Mastery of a wide range of experimental methods along with competences in materials science, crystallography, microelectronics and other disciplines are a calling card for AICF team. We are there for our clients to draw up and optimize our workplans together. Our service portfolio is posted on AICF web page.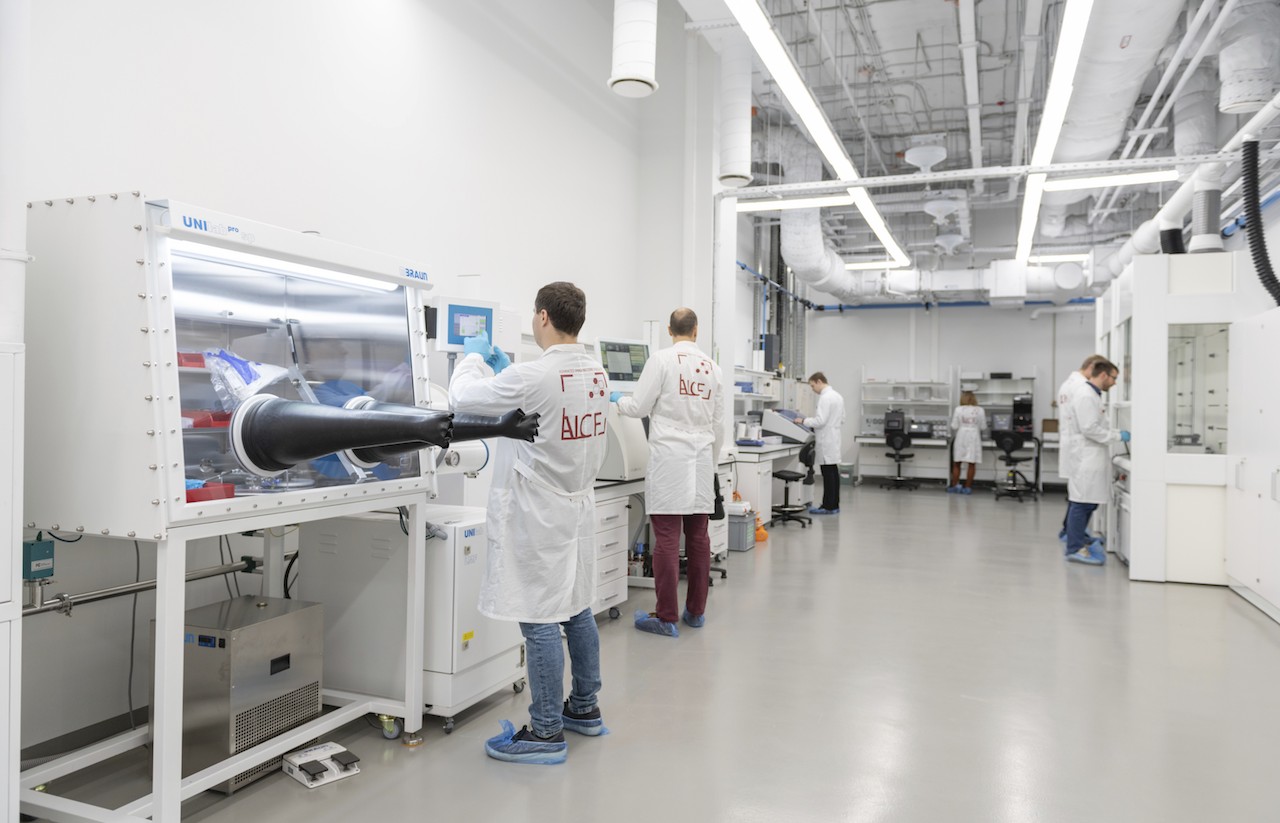 Who are your internal clients and who tops their list?
Four out of Skoltech's nine CREIs (Centers for Research, Education and Innovation) are our regulars: CEST, CHR (Center for Hydrocarbon Recovery), CPQM (Center for Photonics and Quantum Materials), and CDMM (Center for Design, Manufacturing and Materials). Most of research requests come from scientists at these four CREIs. Also, we provide basic training for our internal clients so that they can use some of our equipment on their own, such as Quattro S ESEM and sample preparation equipment. Skoltech professors Artem Abakumov, Evgeny Antipov, Albert Nasibulin, Sakellaris Mailis, Alexey Cheremisin, and Dmitry Dzhurinsky top the list of our closest collaborators.
Who are your external clients?
Our external clients include universities, research centers, and industry. We cooperate with entities engaged in research or manufacturing in widely differing fields, such as medicine, microelectronics, new materials, energy storage, chemical technology, and mining. Our clients can choose between several contractual arrangements: research agreement, one-off service provision agreement, framework service agreement or service invoice.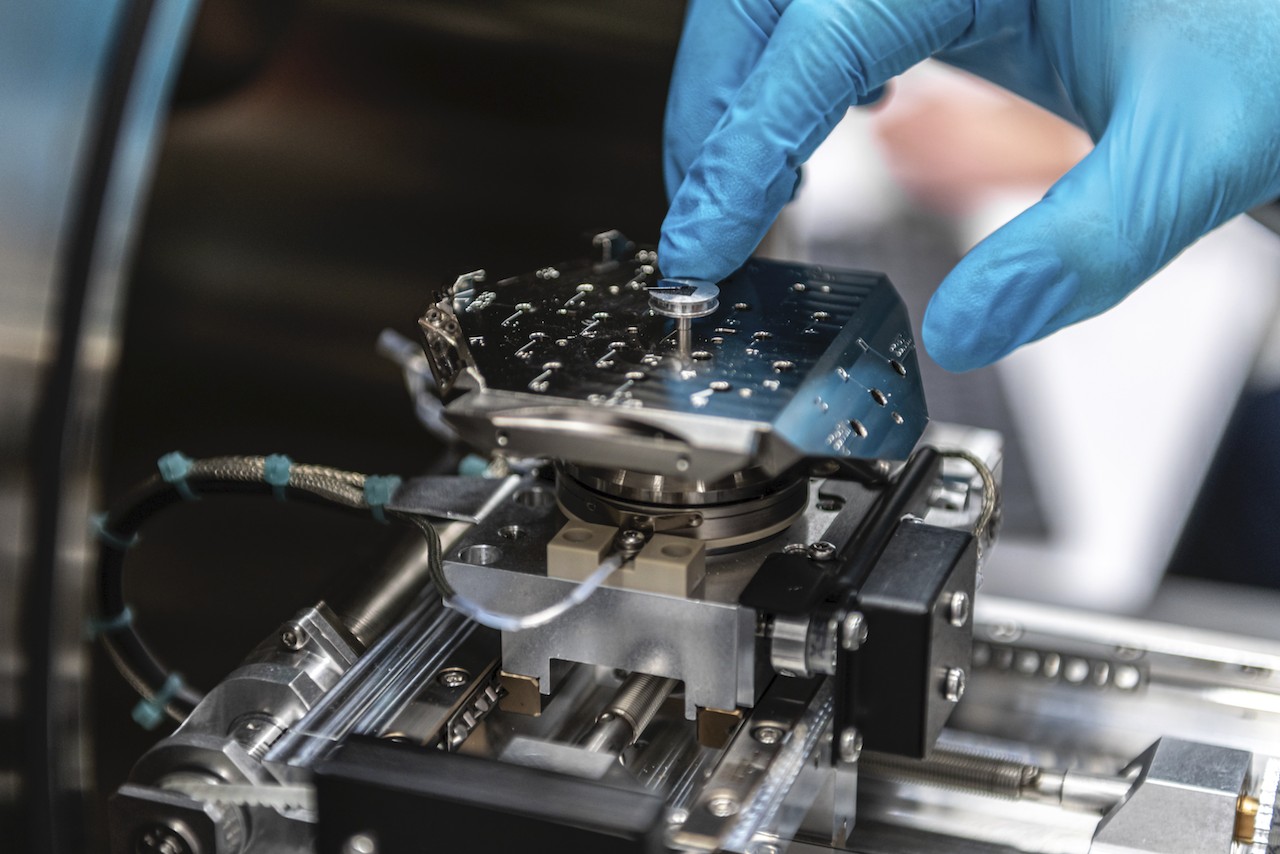 What about AICF's unused resources if any? How big is AICF's potential?
We use AICF resources to the utmost extent and are planning to build up our electron microscopy potential by purchasing new equipment, for example, holders for in-situ experiments in liquid and gas environments, which can be used to build an electrochemical cell and study a cathode material's behavior during electrochemical cycling. We plan to expand our capabilities into geological research in order to move on from elemental analysis to mineralogical composition map which is critical for geological samples. Also, we hope to enhance our in-situ SEM resources by purchasing a heating/cooling stage for Quattro S ESEM.
As for AICF's overall potential, I believe that AICF, with its state-of-the-art equipment and highly skilled team, has every reason to be among the best electron microscopy centers in Russia.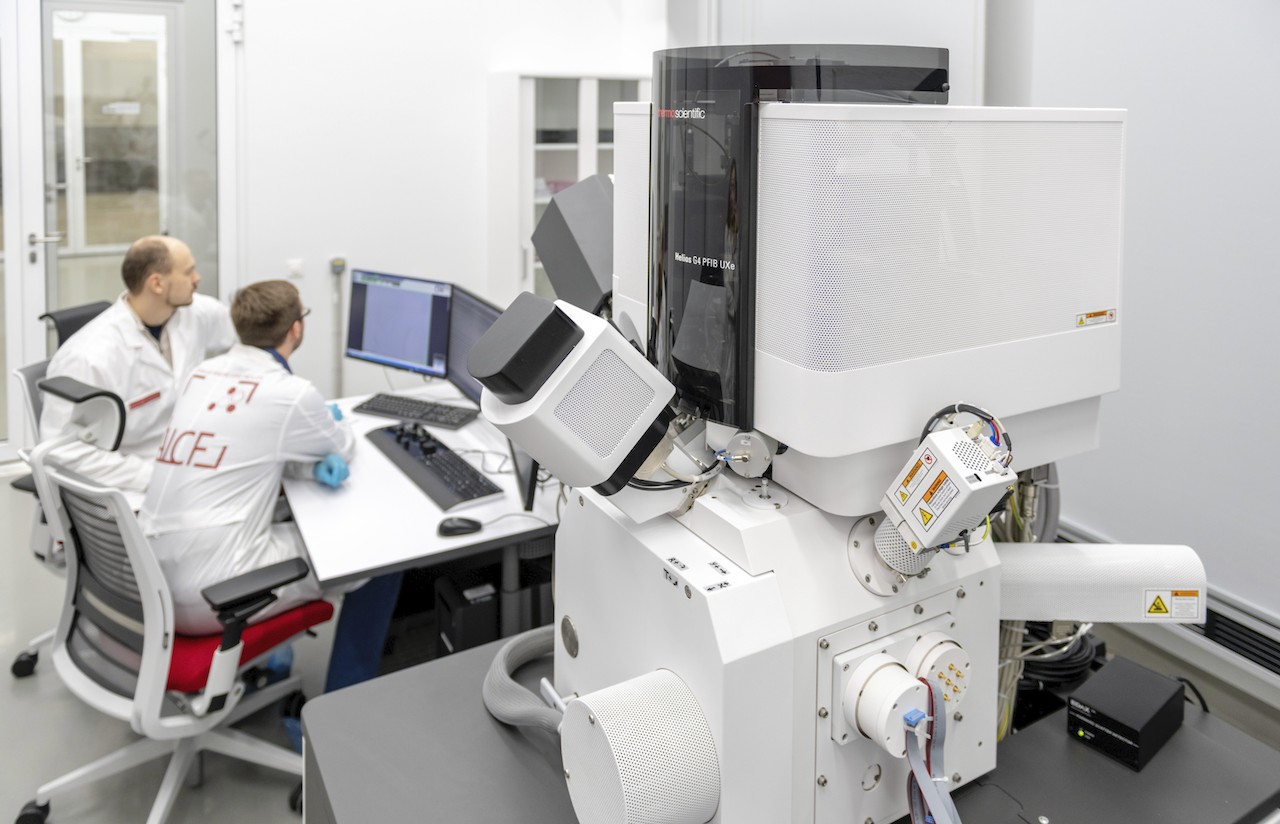 What are AICF's future plans?
Last year we approved an updated AICF development plan. Our overall objective is to largely diversify our stock of electron microscopes in response to our internal and external clients' needs. The current AICF development plan envisions installing six new electron microscopes in addition to the three we already have in order to meet various research needs in materials science, crystal chemistry, geology, microelectronics, and other areas. Finally, human resources development, which includes the search for new skilled employees and advanced training for AICF staff, makes an essential part of the AICF development plan.