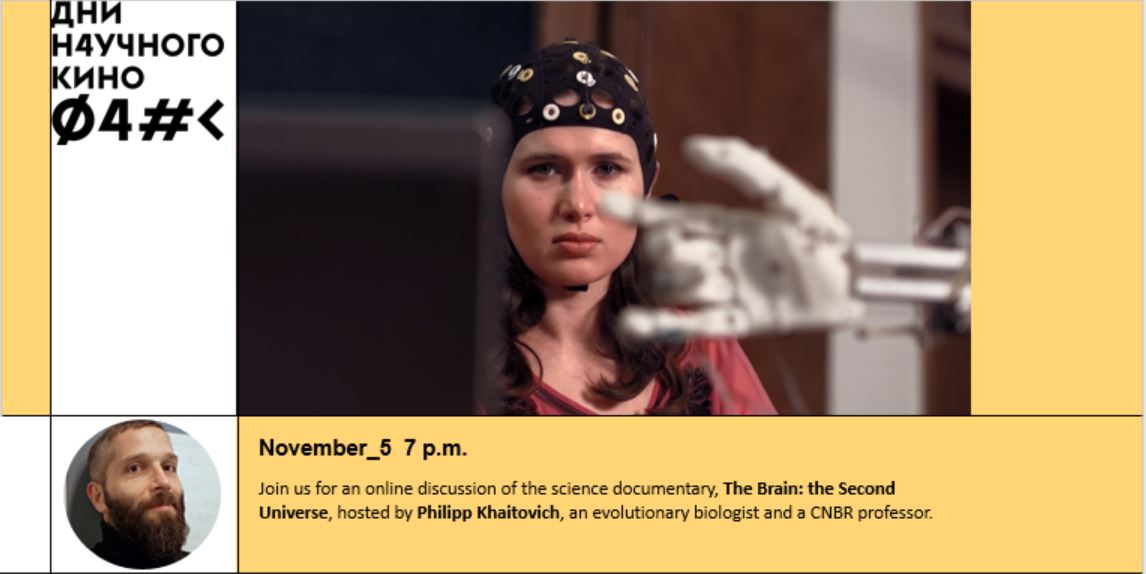 Join us for an online discussion of the science documentary, The Brain: the Second Universe, hosted by Philipp Khaitovich, an evolutionary biologist and a CNBR professor at, within the FANK Contemporary Science Film Festival on November 5 at 19 p.m. Check out the full version of the film for free on Megafon TV until November 8.
The link to access the discussion at Zoom (Access code: 492332)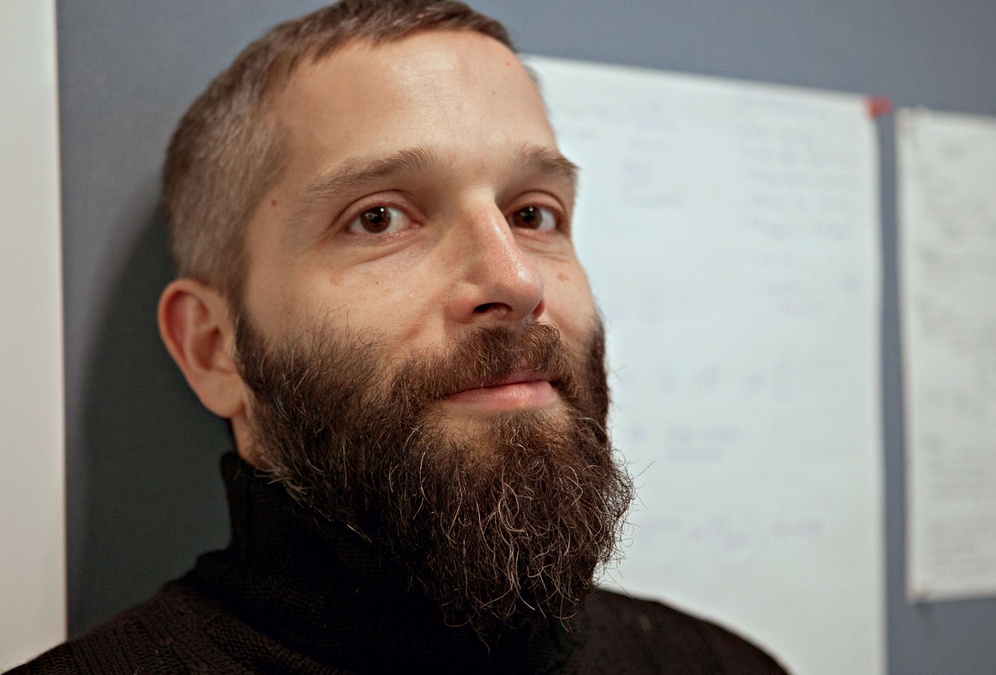 Philipp Khaitovich is an evolutionary biologist and a Professor at the Skoltech Center for Neurobiology and Brain Restoration (CNBR) since 2014. After completing his undergraduate studies at Lomonosov Moscow State University, he earned a PhD degree in biochemistry from the University of Illinois at Chicago. Philipp did his postdoctoral research at the Max Planck Institute for Evolutionary Anthropology (Germany) and worked at the Shanghai Institute for Computational Biology (China).