At the dawn of the space age a half-century ago, it took years and even decades to build multi-ton satellites. Nowadays, miniaturized satellites have become quite a trend in space engineering. 1,000 out of 16,000 spacecraft currently orbiting the Earth are small satellites of 25 kg or less, built by small research teams and real sector players across the world. Why are these tiny satellites more complex and versatile?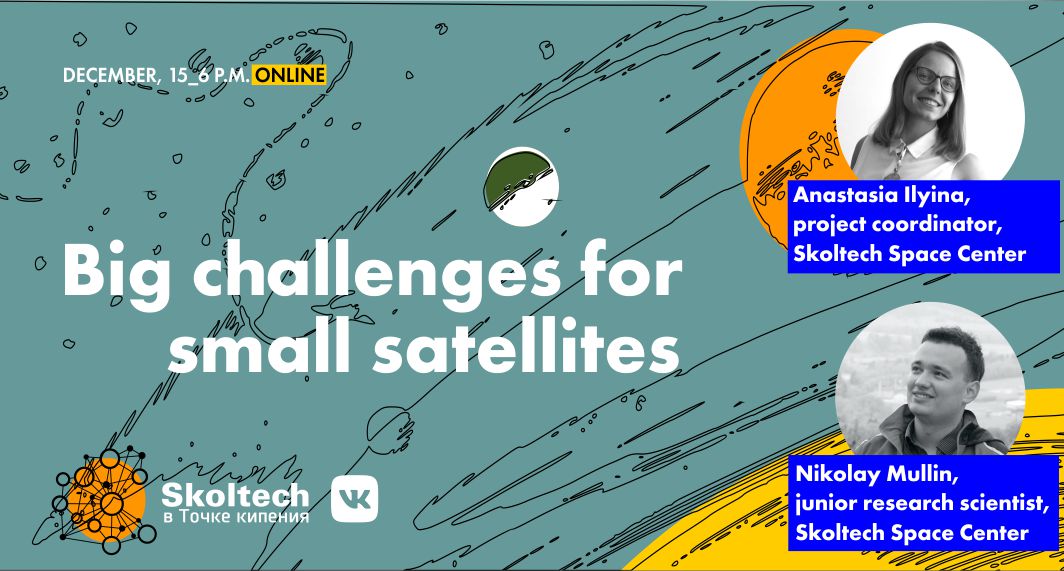 The lecture will be equally insightful for space engineering fans and a broad audience eager to learn more about the present and future of space exploration. 
Speakers:
Nikolay Mullin, a junior research scientist at the Skoltech Space Center (SSC), a graduate of Bauman MSTU, and a participant in Baumanets-2 microsatellite project.
Anastasia Ilyina, a project coordinator at SSC and the Space Journey community lead.