Within the ISP, Skoltech MSc students have a unique opportunity to expand their horizons beyond the curriculum. In 2021, the ISP program includes a three-day crash course, "Introduction to Branding", developed and delivered by Alexander Chekanov, head of startup incubation programs at the Skoltech Center for Entrepreneurship and Innovation (CEI).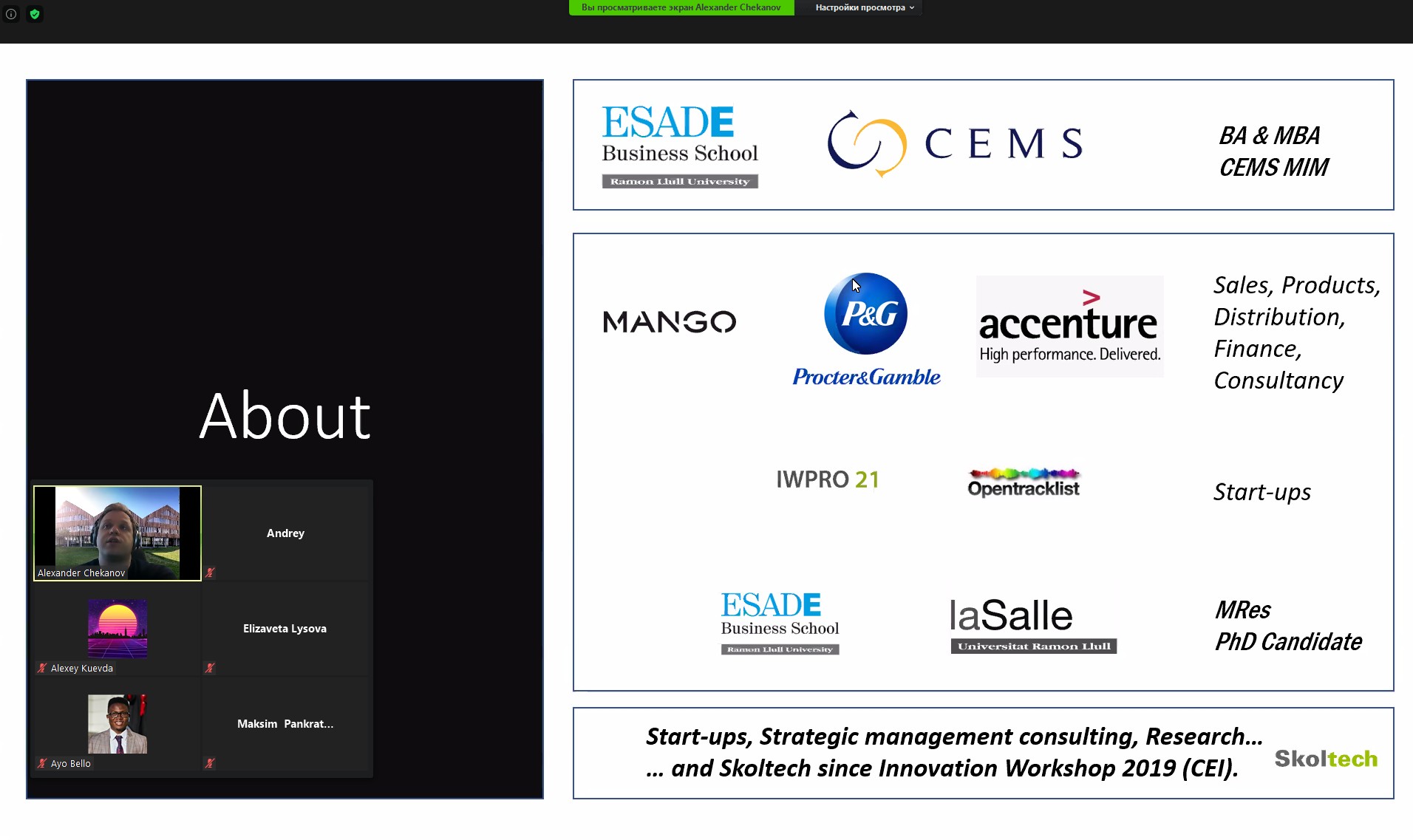 About the instructor: Alexander Chekanov is an expert in strategies for innovation ecosystems, platforms, finance, fast-moving consumer goods (FMCG), and high technology industries. His research interests span a broad range of topics, such as digital product piracy, strategic competition in platform-based ecosystems, launching new products and services, partnerships in platform environments, innovation in platform-based sectors, and AI products and services. Also, he provides consulting services to practicing professionals and regularly presents his research at conferences. Alexander's interests lie in business ecosystems, innovation, strategy, evolution, strategic alliances in the technology sectors with emphasis on the gaming and entertainment industry, and telemedicine.
His ISP course introduces the notion of a "brand" and explains why it is so important in the modern world and how scientists can use this knowledge.
On the first day, the students discovered the meaning and significance of the "brand" and learned how it can create value for consumers, why brand positioning in competitive markets is so important, and what the brand's DNA is. The instructor and his students discussed the world's top brands, such as Coca-Cola, Adidas, Nike, Apple, Louis Vuitton, Under Armour, and others. The next day, the students presented their own analysis of a brand of their choice. On the third day, the student teams made final presentations featuring their domestic brand projects for the technology sector, ecotourism, and fashion.
Alexander Chekanov: "Russia's ample research and technology resources enable creating globally competitive brands. For this to happen, one should understand why the world' leading brands are so successful. The brand lies at the core of a business, conveying its commitment to customers, employees, and society. The course aims to explain that a company's strategy, mission, and vision are formed around the brand such that it helps fulfill this commitment."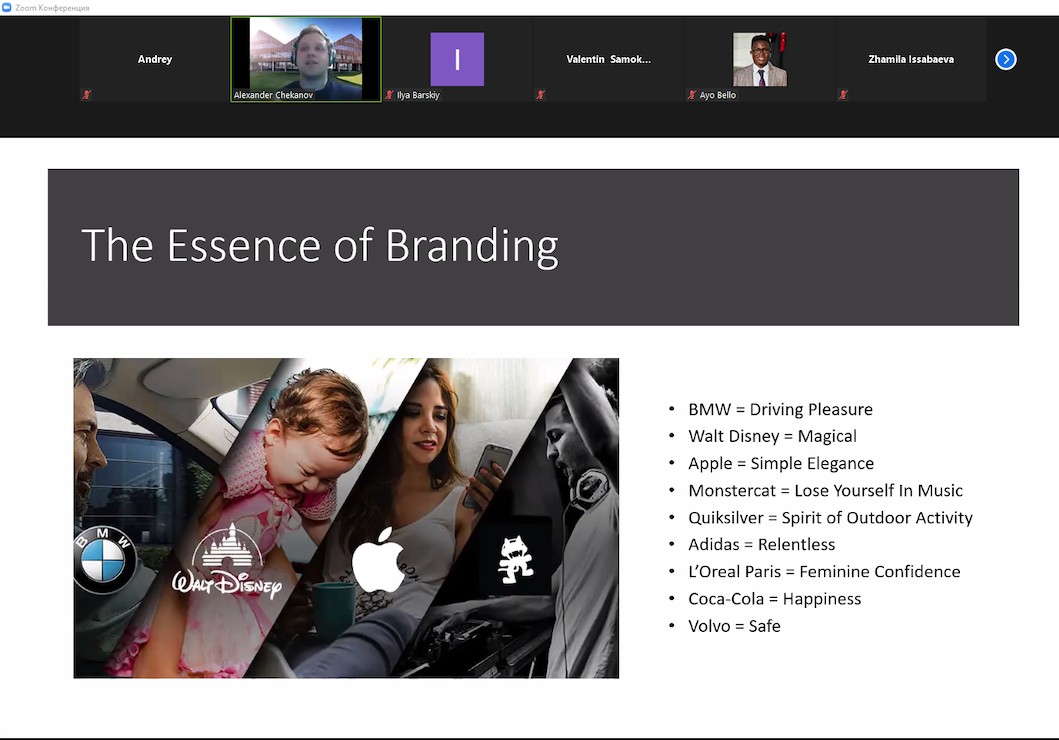 Here is what his students say about the course:
Nargiza Toboeva, 1st year MSc student, Engineering Systems:
"I have discovered that a brand means much more than just a slogan, logo, or name. It is about a company's reputation and its clients' attitude in the first place.  Thanks to home assignments, I have gained a much deeper insight into the topic. This course helps better understand the most essential things about your business and brand, attract more clients, and make good advertising."
Ayo Bello, 1st year MSc student, Petroleum Engineering:
"This course is excellent! It was highly useful and great fun, too. Last term, I attended Alexander Chekanov's course, "Entrepreneurial Finance", and now my team and I are doing a project on this topic. I believe that thanks to the new knowledge gained from the "Introduction to Branding", I will contribute more to our teamwork."
About the Independent Studies Period
The Independent Studies Period (ISP) is an annual program targeted at MSc students that has taken place every January since 2014. The four focus areas for students are to develop different skills and knowledge: Broadening Horizons – Beyond Profession, Soft Skills Development, Entrepreneurship and Innovation (E&I), and Career Development.
Contact information:
Skoltech Communications
+7 (495) 280 14 81