The Skoltech Lecture Hub at WSEC, a new science education project of the Skolkovo Institute of Science and Technology (Skoltech) at the Eurasian World-class Science and Education Center (Bashkortostan), launches a series of public lectures by Skoltech's leading scientists.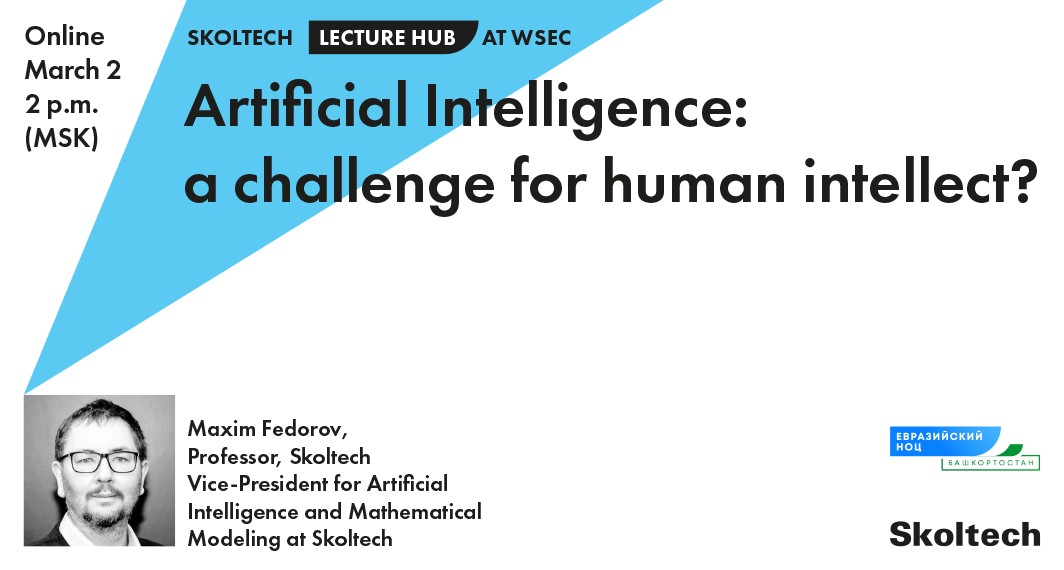 Nowadays, AI has become a fixture in advertising, medicine, automotive industry and even agriculture. This comes as no surprise, since AI handles many tasks in a better and much faster way than humans and helps to automate routine operations.
What are the prospects ahead for AI? Will computers replace humans, and if they do, when and what areas will they take over first? Can we create AI capable of dealing with a wide range of tasks without human support? How to avoid mistakes? What about the potential and risks of using IT? What regulatory issues come up with the advancement of AI?
About the speaker
Professor Maxim Fedorov is Vice-President for Artificial Intelligence and Mathematical Modeling at Skoltech and an expert in AI applications, High Performance Computing, and Data Science. He also serves as Executive Secretary of the Committee for Artificial Intelligence at the Commission of the Russian Federation for UNESCO.
Previously, he directed the supercomputer center at the University of Strathclyde in Glasgow, led research at the Max Planck Institute and the University of Duisburg-Essen, worked at University College Dublin, University of Cambridge, Kurchatov Institute, and Pushchino Science Center of RAS.
Maxim is a winner of the IAPWS Helmholtz Award and an author of over 100 publications, some of which became top 1% cited papers in their subject area.
To register use the link