From March 4 to 9, Skoltech will hold the
Skoltech Space School
2021
—
an intercultural engineering short-term program for STEM students from around the world. This year, the Skoltech Space School will be held online on Zoom.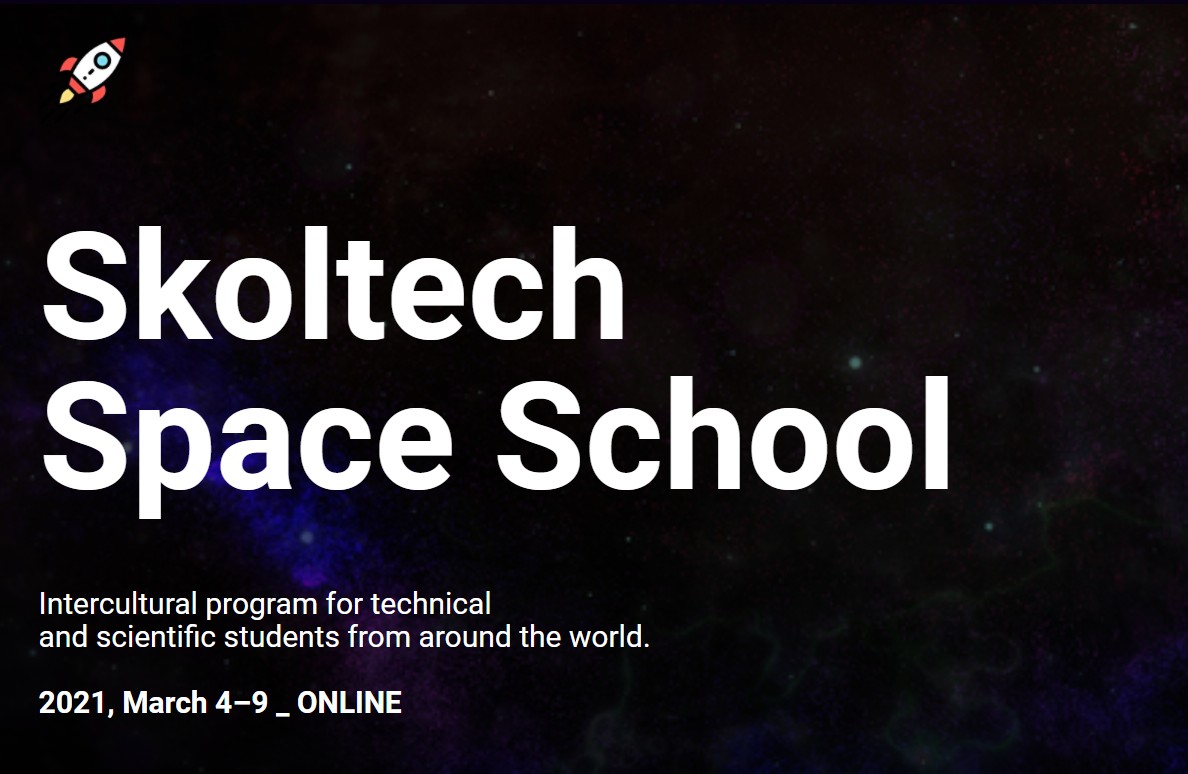 The Skoltech Space School 2021 will be devoted to space sustainability, which is becoming one of the central issues in space policy with the increasing use of Earth orbits and the outer space environment. Participants of the Skoltech Space School 2021 will get to know the current status and critical concepts defining space sustainability and modern approaches to space debris mitigation. 
This Space School is intended for undergraduate students finishing their studies (3rd, 4th year), however, it could also be an interesting experience for graduate students and young professionals interested in getting experience abroad, outside their national space industry.
The participants of the Skoltech Space School 2021 will 
listen to the lectures by Skoltech top professors and partners on space science, space economy, and systems engineering; 

take part in strategic sessions and role-plays on space sustainability;

work on a team system engineering project on space mission design and space logistics.
Online guided tours to the well-known space-related places and social activities will make this whole event an unforgettable experience.
Find more information about the Skoltech Space School 2021 and apply till the Feb. 25 on our website.