Fedor Fedorov, senior research scientist at the Skoltech Center for Photonics and Quantum Materials, has been granted the Fulbright Visiting Scholarship in 2020-2021. He is the first current Skoltech research scientist to have won this prestigious award.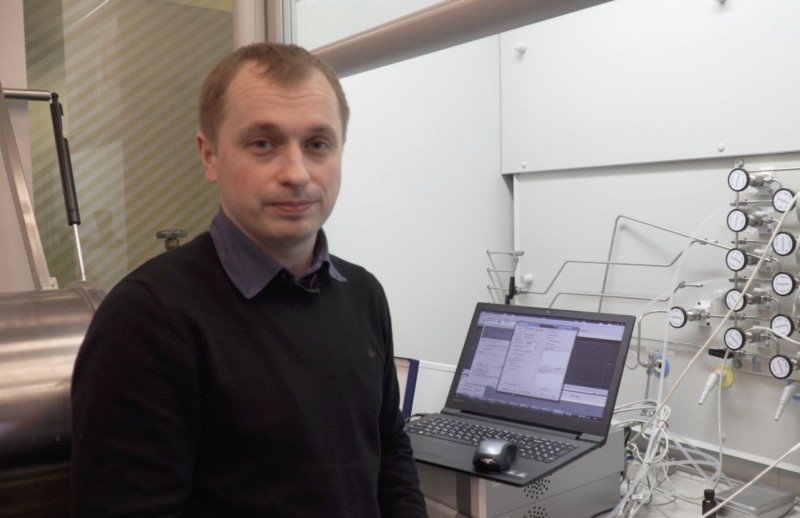 The Fulbright Program is the U.S. government's flagship program in international educational exchange. Fulbright Visiting Scholars spend time in American universities, archives, museums or research centers to work in their fields of research and give lectures.
Fedorov will travel to the University of Nebraska-Lincoln to work with Alexander Sinitskii's group, currently studying the design of novel functional materials for applications in electronics, photonics, sensors, and energy storage. He will work on a project called "Design of 2D oxide materials for smart gas analytical systems". The team is planning to study the electrochemical deposition of 2D nanosheets of cobalt oxide and manganese oxide to employ them further in multisensory gas analytical units, or so-called "electronic noses."
"First, it is a good opportunity to exchange ideas and research experience. You always learn something new during such fellowships. Second, this fellowship will help to establish a fruitful collaboration with a world-leading US research group. This laboratory has accumulated great experience in the synthesis of 2D graphene nanoribbons, reduced graphene oxide, etc.; the US host research group has a strong track record in nanomaterials technology as well. It is a good opportunity for cultural exchange too," Fedorov said.
Contact information:
Skoltech Communications
+7 (495) 280 14 81