Skoltech at Technopark is a joint science education project of the Skolkovo Institute of Science and Technology (Skoltech) and the Skolkovo Technopark. Its lectures focus on the world-changing science, technology, innovation, and business topics presented by Skoltech faculty and researchers at the country's best Technopark. (Lanugage: Russian)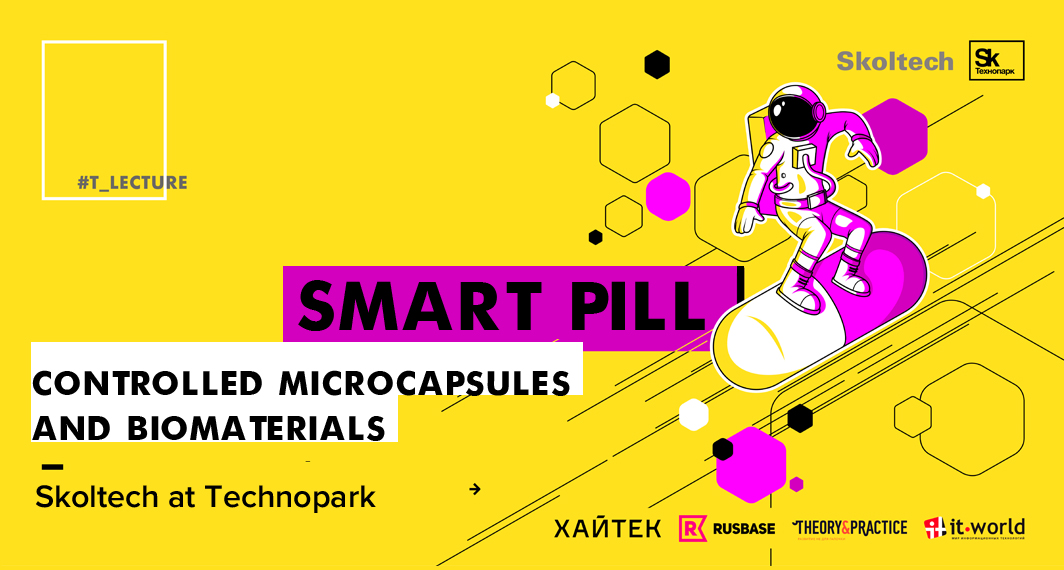 Have you ever heard about targeted delivery of drugs to an affected area in the human body, or biomaterials with remote-controlled properties? Professor Gleb Sukhorukov will present the latest developments in the field.
Nowadays, composite materials have become a fixture in industries, with the global composites market expected to reach $ 115 billion by next year. Modern technology enables creating composites with desired properties and building structures that respond to external stimuli, such as ultrasound, a magnetic field or EM radiation of various frequencies.
Right now, micro- and nanostructured biomaterials, such as microcapsules for controlled release of drugs, constitute one of the main trends.
However, current limitations in the use of biomaterials in the human body prevent the wide spread of "controlled drugs". The materials composition and the desired response to physical and chemical stimuli must comply with regulations as well as biocompatibility and minimal-toxicity requirements. Join the lecture to find out how scientists deal with these issues and create "smart" drugs.
Gleb Sukhorukov is a professor at Skoltech where he directs the Biomaterials Laboratory. Professor Sukhorukov leads biopolymers research at the School of Engineering and Materials Science, Queen Mary University of London. Ranked by the Forbes magazine among top 10 world-renowned scholars of Russian origin, Gleb Sukhorukov has authored upwards of 300 papers with over 30,000 citations.