Skoltech opened its doors to the Skolkovo ecosystem and all those eager to learn more about Skoltech and its successes. A team of professors, researchers, young startuppers and science popularizers led by Skoltech President presented research achievements and facilities that Skoltech is proud of.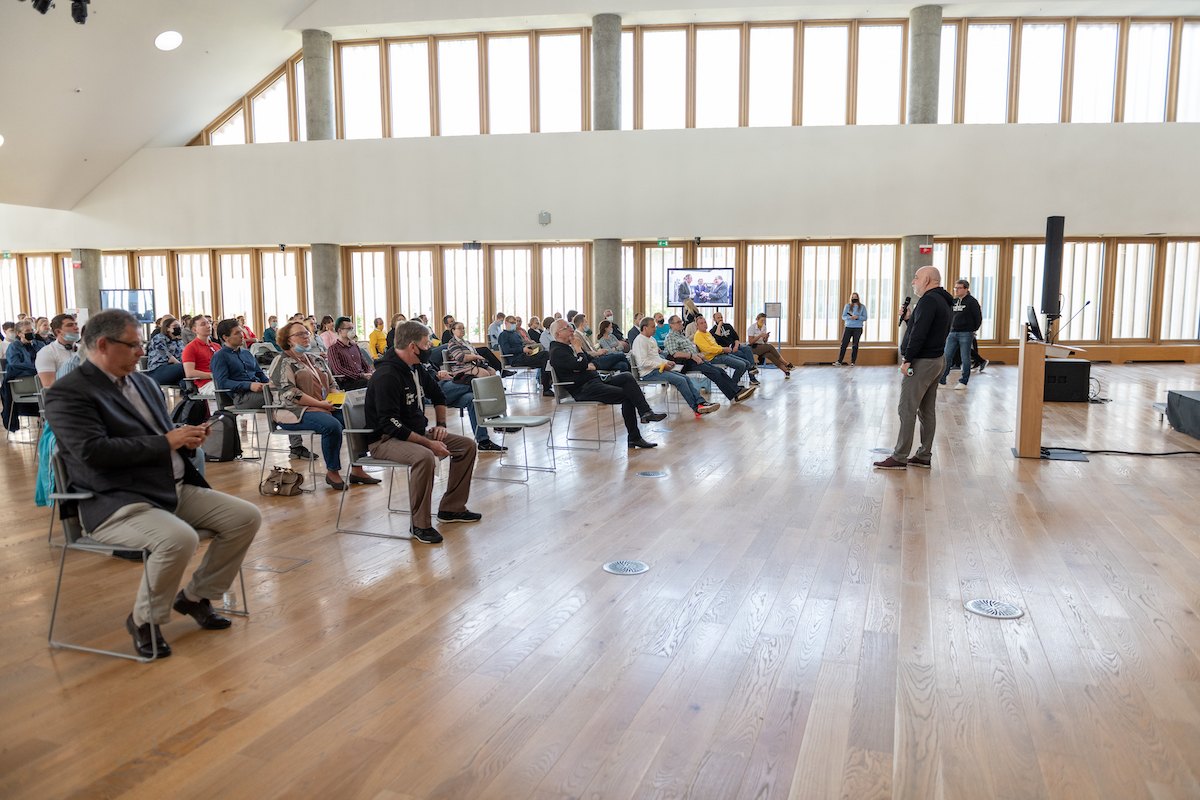 Over 300 guests flocked to the Skoltech campus to see with their own eyes what is going on in its world-class labs engaged in advanced research and projects for the world's leading research teams and industrial companies. A continuous stream of visitors toured the Skoltech Center for Design, Manufacturing and Materials (CDMM), the Advanced Imaging Core Facility, and Fablab and Machine Shop.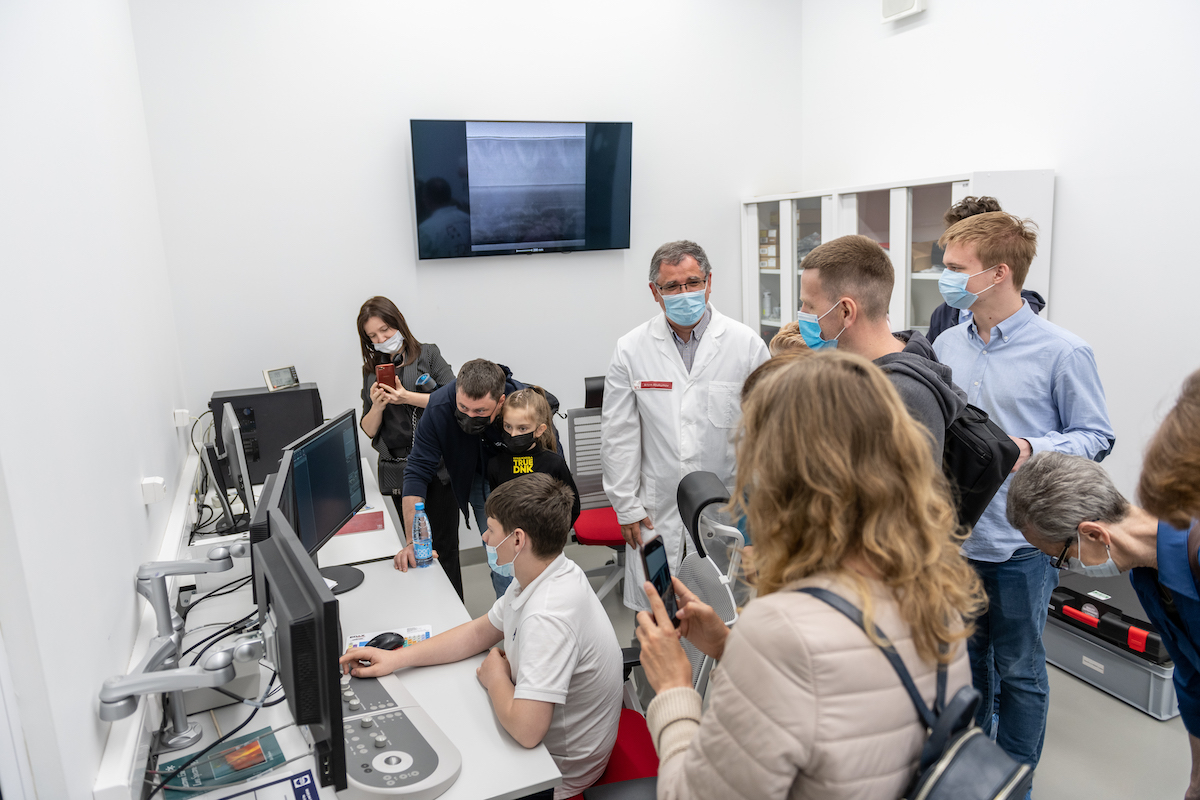 A discussion panel dedicated to Skoltech's priority research and its economic impact for Russia was the top event on the agenda.
"In 2019, Nature Index included Skoltech in the world's Top 100 young universities for its world-class research in natural sciences. Importantly, we have doubled our performance indicators in the year of the pandemic. Skoltech has always been an industry-oriented university. We realize that we can do things that no one else can, so now are actively moving on to nation-scale projects," President Kuleshov commented on Skoltech's current development phase.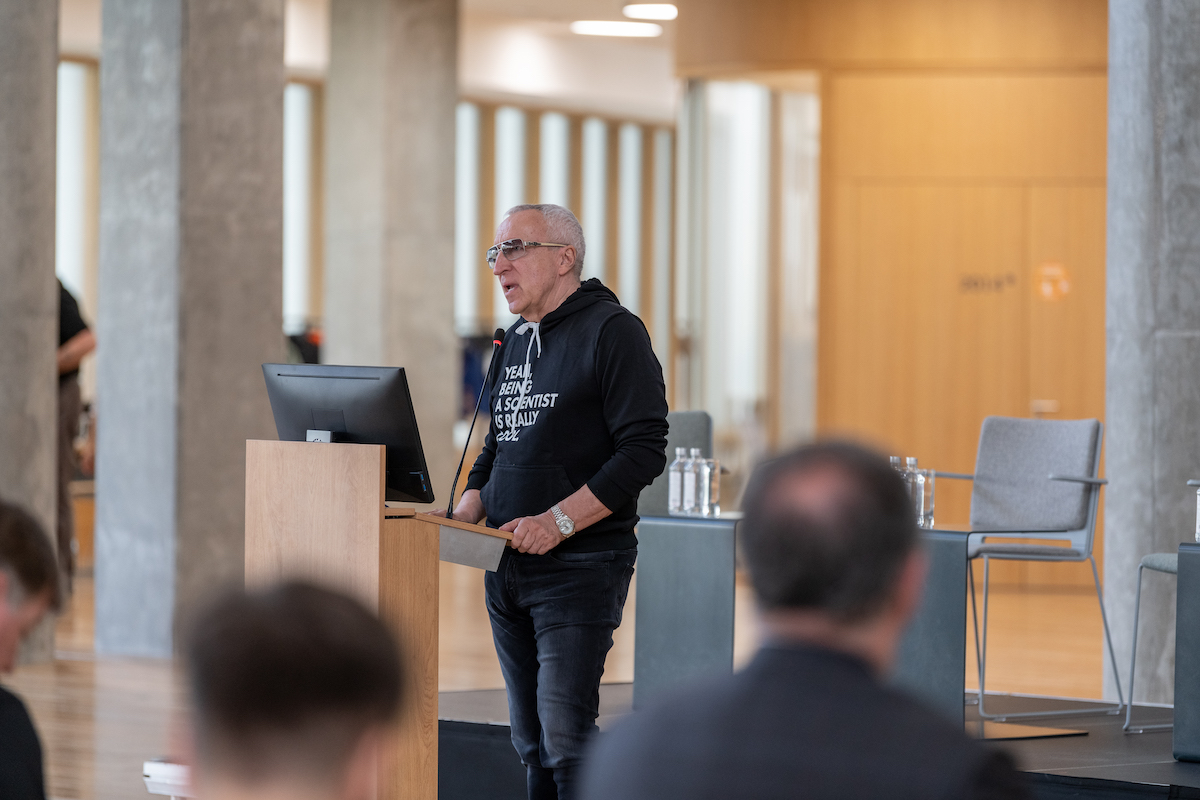 Skoltech showcased its most remarkable accomplishments in telecommunications, photonics, energy efficiency, petroleum industry, medicine and agrotechnology, with a spotlight on the open-architecture 4/5G base station project, development of national OpenRAN standards and groundwork for 6G technology, photonic integrated circuits (PIC) developed and tested at Skoltech, the SberMedII initiative integrating Skoltech and Sberbank's medical expertise and resources, and other pivotal projects.
The participants noted that strong basic research is the pillar of innovation at Skoltech. According to the faculty, Skoltech is a unique university in Russia, with its thriving multidisciplinary culture, basic research excellence, and strong industry focus.
Chairman of the Skoltech Board of Trustees Viktor Vekselberg said that it was important for him to know that Skoltech scientists were responsible citizens who shaped the fate of our country. "I trust that this is the case with Skoltech, and let this day add a new touch to this image. I wish Skoltech to become a point of attraction that anyone would want to show to their kids," Vekselberg said.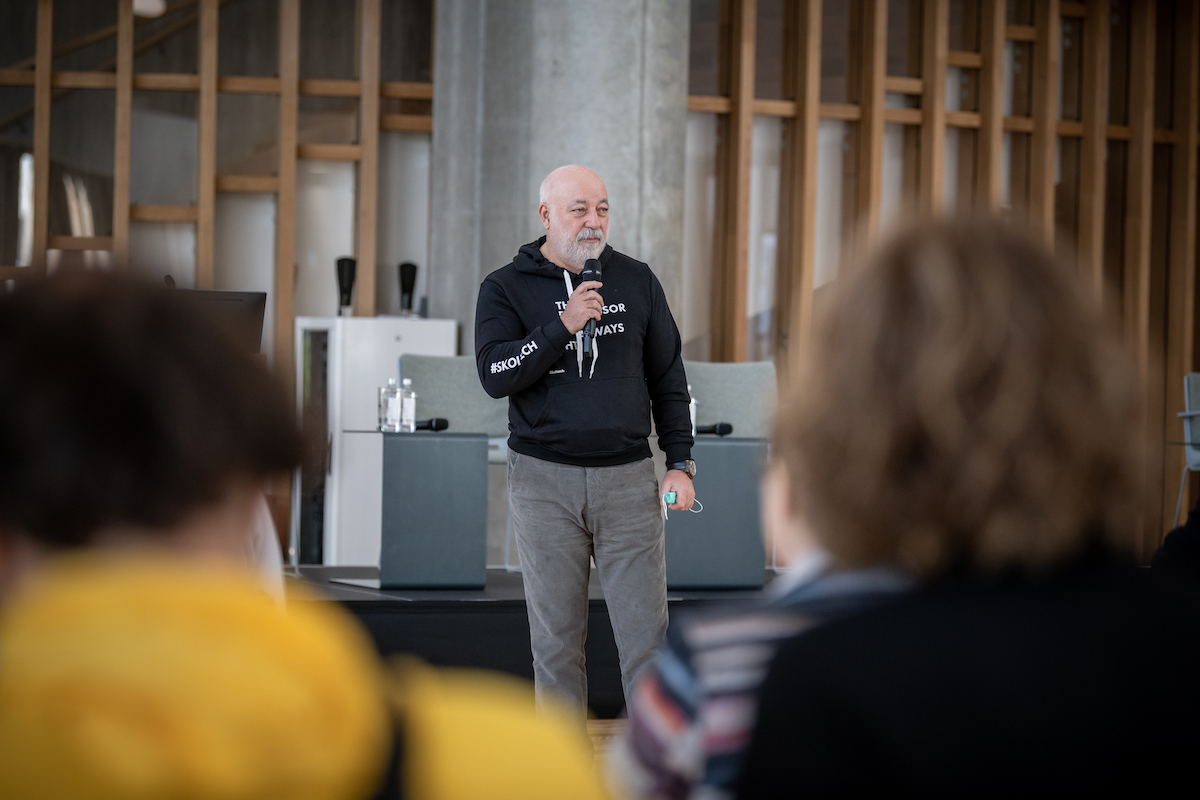 As if on cue, many guests brought their children along. Over 80 boys and girls had the opportunity to connect with science: 1-7th graders tried their hand at experimental botany, participated in a detective master class on practical zoology, and found out how to use crystals in industry, medicine, optics, and simple mechanisms. High school students were introduced to supra-professional competencies of the future and learned how to acquire them during their university studies.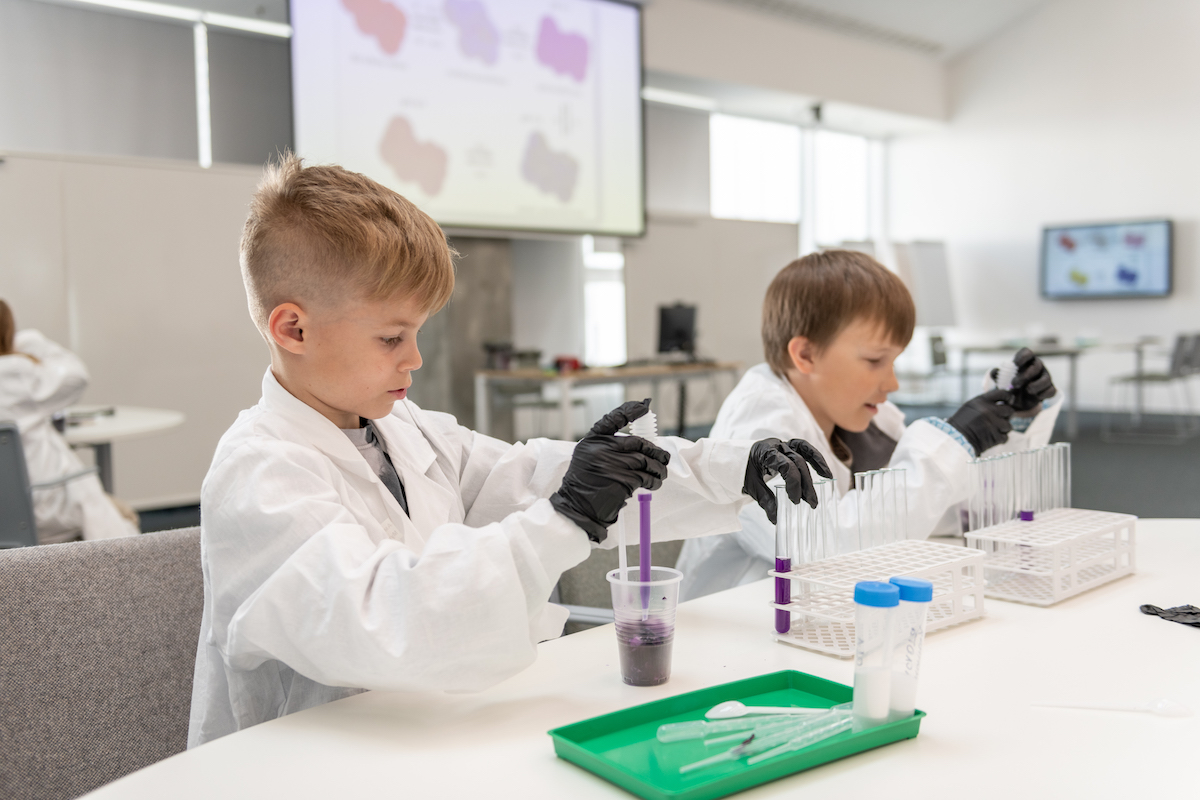 The guests of startup, student and researcher project showrooms set up on Campus tried out medical apps, learned about digital oil and immersed themselves in virtual reality and cyberspace.
The event was attended by Skoltech President Alexander Kuleshov, Chairman of the Skoltech Board of Trustees Viktor Vekselberg, Chairman of the Skolkovo Foundation Arkady Dvorkovich, Skoltech faculty, and CREI directors.
Contact information:
Skoltech Communications
+7 (495) 280 14 81