During his working visit to Moscow, President of Armenia Armen Sarkissian visited the Skolkovo Institute of Science and Technology, where he had a chance to learn about the infrastructural capabilities and educational and innovative projects of this Russian institute ranked by Nature among the top 100 young universities of the world.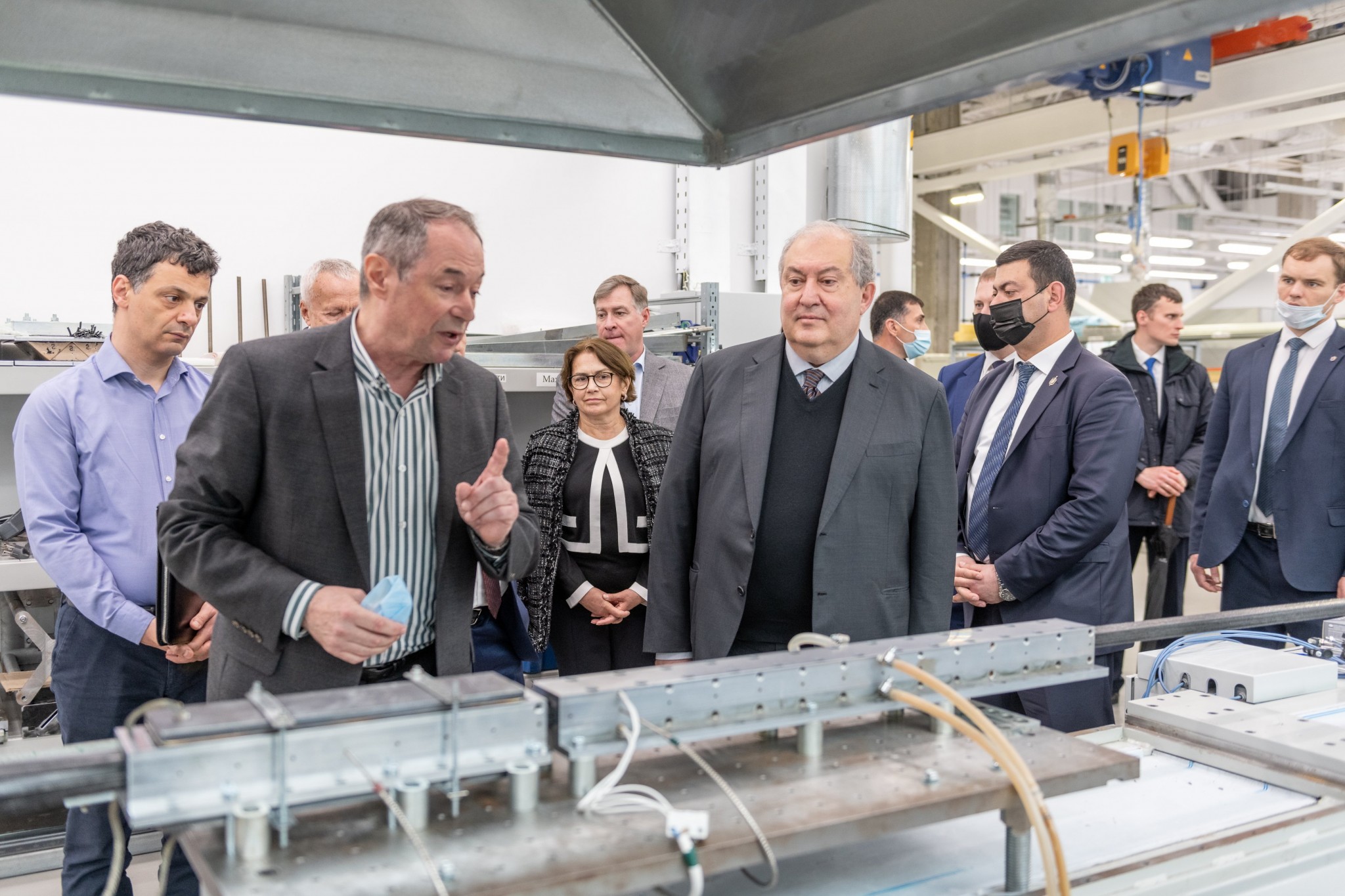 President Sarkissian was shown the 5G network solutions designed by the Skoltech-based NTI Center of Excellence (CoE) for Wireless Technology (WT) and the Internet of Things (IoT), as well as the current achievements in 6G research. Skoltech scientists presented their advanced research in photonics, artificial intelligence, and new materials, as well as telecommunication projects.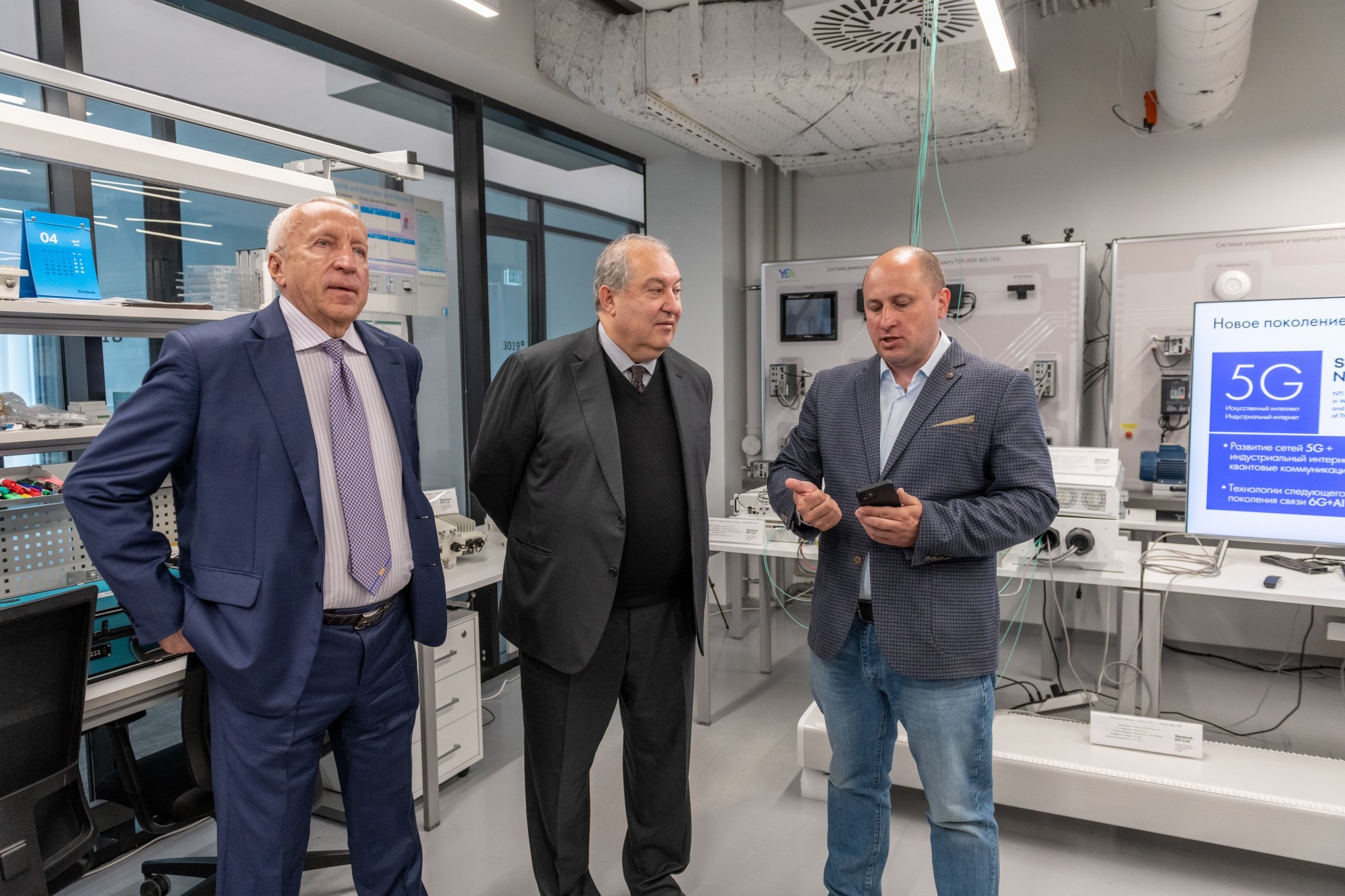 The President also visited Skoltech's laboratories and shared facilities which perform research and development under contract with leading international companies.
"Even in the Soviet times, it was clear that education and science worked well in Armenia. The country still has enormous potential: we have many talented young people and good physics and mathematics schools. Although much has been lost, the potential is great and should be used. To do this, I want to change a lot in my country. As part of the ATOM presidential initiative, we wish to develop new technologies, and I will be very glad to have Skoltech involved in this process. I am grateful for this visit: what I saw is quite impressive," the President of Armenia said. A physicist by training, he said jokingly: "Forty years ago I would have been glad to work at such an institute." Sarkissian added that he wished to come back and give a lecture to Skoltech students.
"I am filled with admiration and surprise: the President of Armenia is a true scientist who likes to go deep into complex details, which is highly non-trivial. I am fully aware of Armenia's impressive intellectual and technological potential. Skoltech is an international university where we teach in English. The main outcome of this meeting for us is that the President has supported our intention to attract Armenian students and initiate joint work," Skoltech President Alexander Kuleshov noted.
President Sarkissian was received by Full Member of RAS and President of Skoltech Alexander Kuleshov, Chairman of the Skolkovo Foundation Arkady Dvorkovich, as well as renowned faculty of Skoltech, including the famous chemist and crystallographer, Professor of the Russian Academy of Sciences, member of Academia Europaea, Fellow of the Royal Chemical Society and the American Physical Society Artem R. Oganov, head of the Computational Intelligence Lab and winner of the Alexander von Humboldt Foundation Prize Ivan Oseledets, and Fields Medal winner Andrei Okounkov.
Contact information:
Skoltech Communications
+7 (495) 280 14 81