The Canadian ambassador to Russia, Alison LeClaire, visited Skoltech for the first time. The ambassador was received as a special guest of the Innovation Workshop, a unique course organized by Skoltech's Center for Entrepreneurship and Innovation. Despite the obstacles of the COVID times, the event brought together students with a big team of international mentors, including Canadian experts.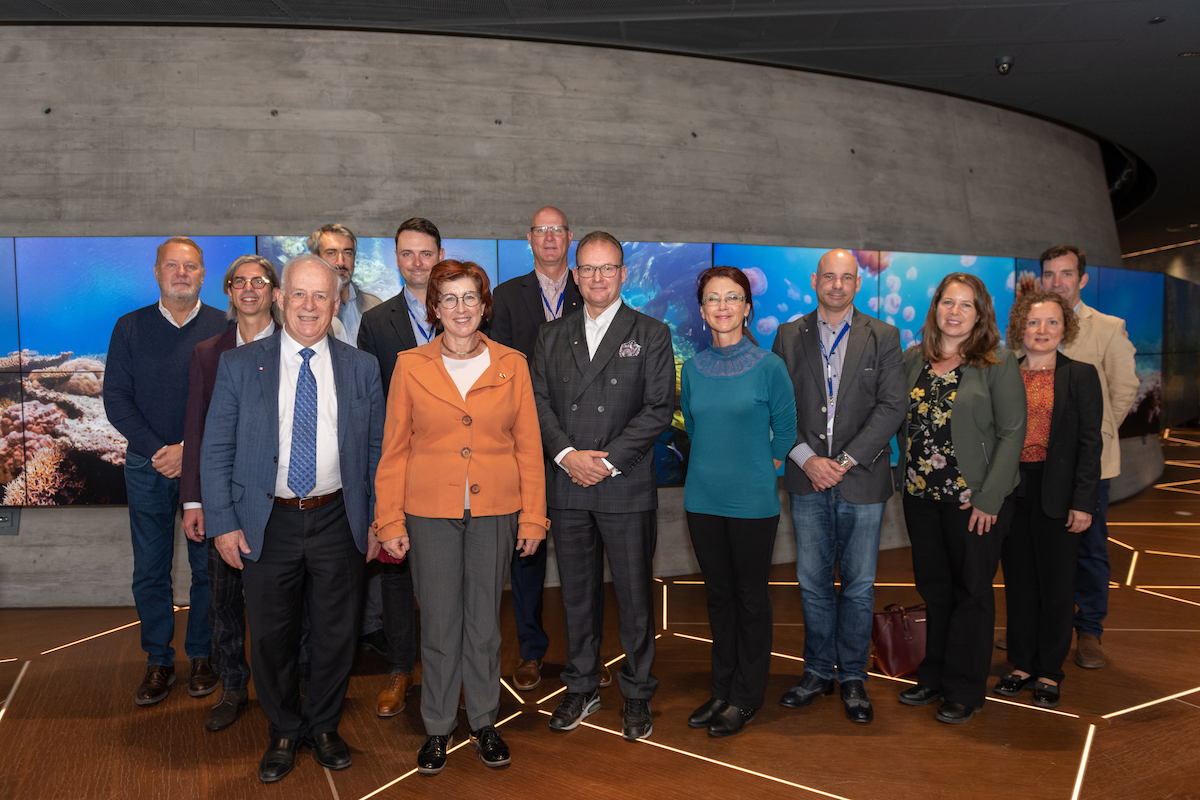 Welcomed by Skoltech President Alexander Kuleshov and the leadership team — Provost Keith Stevenson and Vice President for International Business Affairs and Intellectual Property Lawrence Stein — Ambassador LeClaire was provided with facts regarding the Institute's achievement in academic, educational, and industrial areas. A presentation by Dean of Education Clement Fortin was followed by demonstration of new technologies innovated at Skoltech.
Professor Laurent Gentzbittel told the guest about research on whole-genome approaches in plants and animals, combined with digitalization and environmental data analyses, which are an opportunity to provide sustainable solutions for agriculture and food security in this changing world.
Skoltech Visiting Professor Christoph Borchers, who heads the Laboratory of Omics Technologies and Big Data for Personal Medicine and Health — himself a Canadian scientist with a big innovative trajectory — presented his research that involves the improvement, development, and application of proteomics and metabolomics technologies, especially quantitative techniques for clinical diagnostics.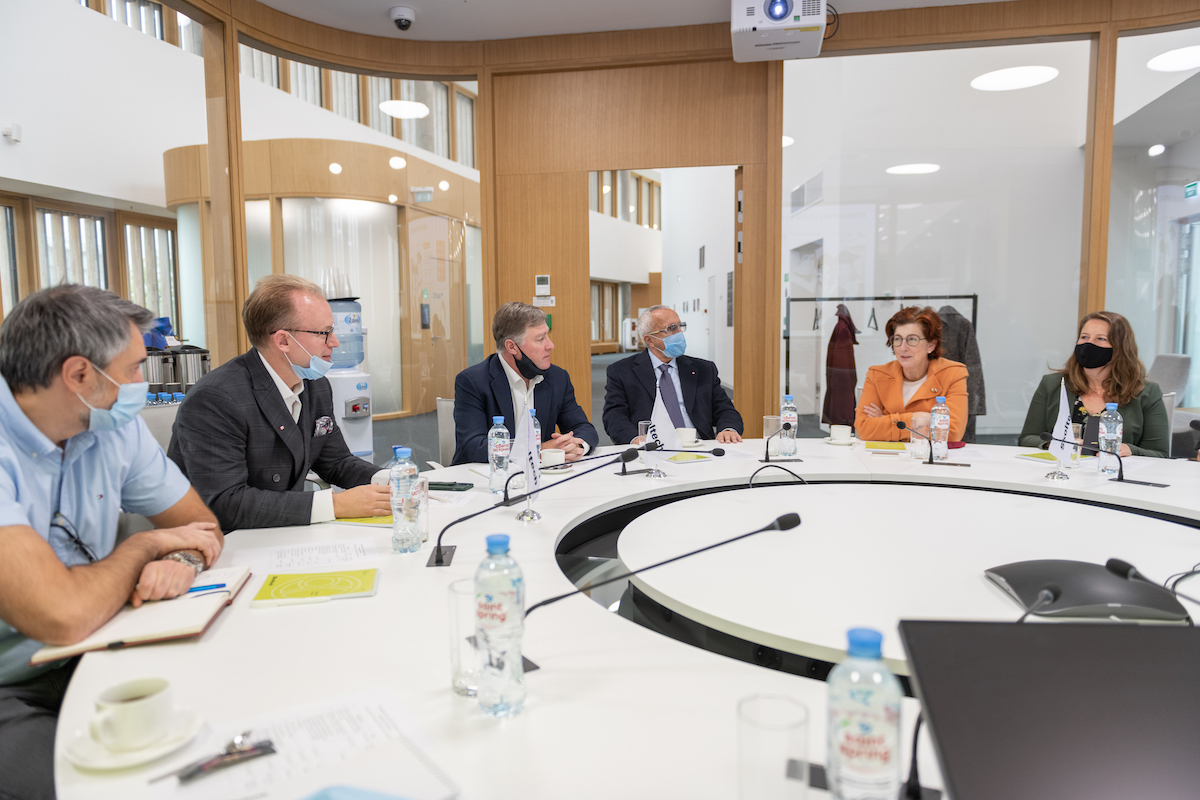 Another professor who opened the doors of his laboratory was Dmitry Dzhurinskiy from the Skoltech Center for Design, Manufacturing and Materials, who also has a solid background in the U.S. and Canada. Professor Dzhurinskiy talked about thermal spray coatings.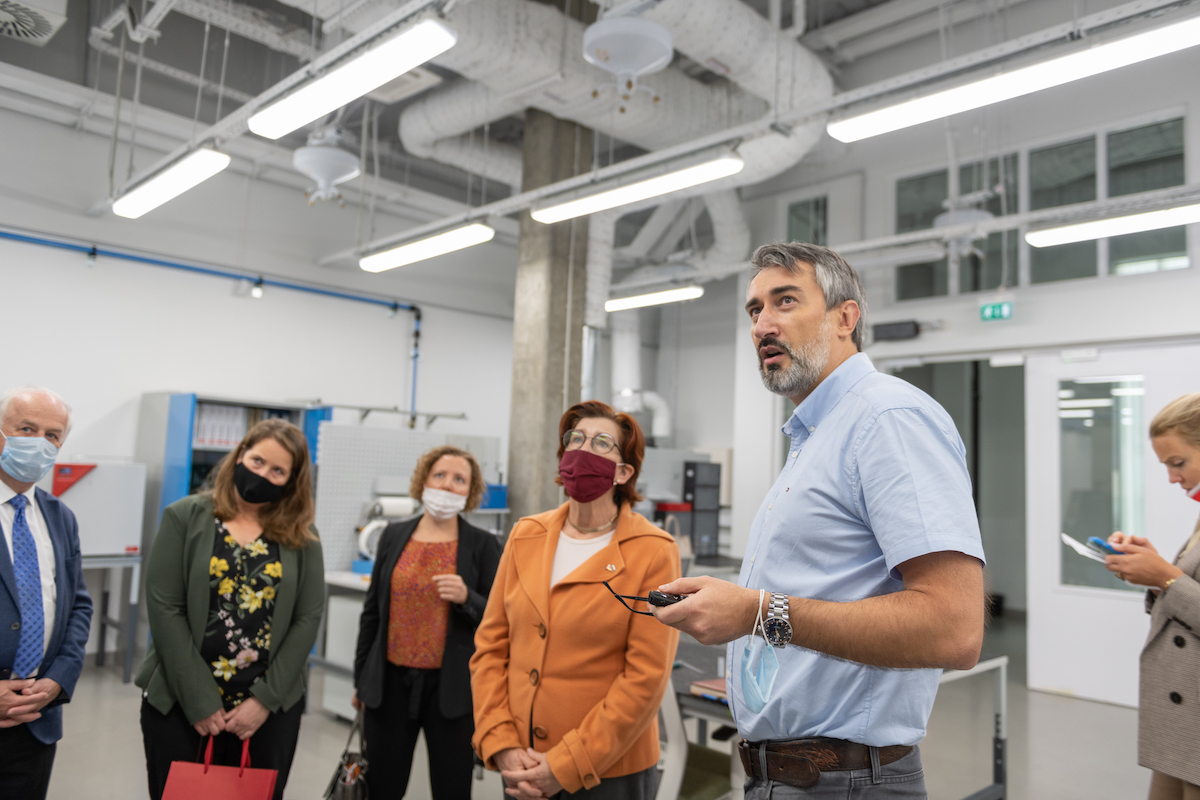 Another stellar Skoltech project that was an obligatory tour destination was the Institute's OpenRAN 5G Laboratory headed by Professor Dmitry Lakontsev. Established by the Skoltech-based NTI CoE, the internationally recognized 5G laboratory is involved in creating a unique 5G pilot zone that uses Russian 5G software and hardware.
Of special interest to the ambassador was the Skoltech Center for Hydrocarbon Recovery, as LeClaire has shepherded Canada's Arctic foreign policy for a number of years and represented Canada at international meetings in circumpolar countries, including Russia. The center's Director Mikhail Spasennykh and Deputy Director for Experimental Research Alexey Cheremisin were happy to show to the diplomat a laboratory whose research and development focus on technologies for recovering oil and gas that cannot be extracted using traditional methods, and whose equipment was built specifically for Skoltech in Canada. The lab is equipped with two high-pressure combustion tube systems of different sizes and rated for different pressures, as well as a ramped-temperature oxidation system. Skoltech's high-pressure system is one of just two in the world, the other one being at Calgary itself.
"Impressed and inspired by the vision, energy, and creativity I saw today. Look forward to supporting more cooperation," Ambassador LeClaire summed up the visit.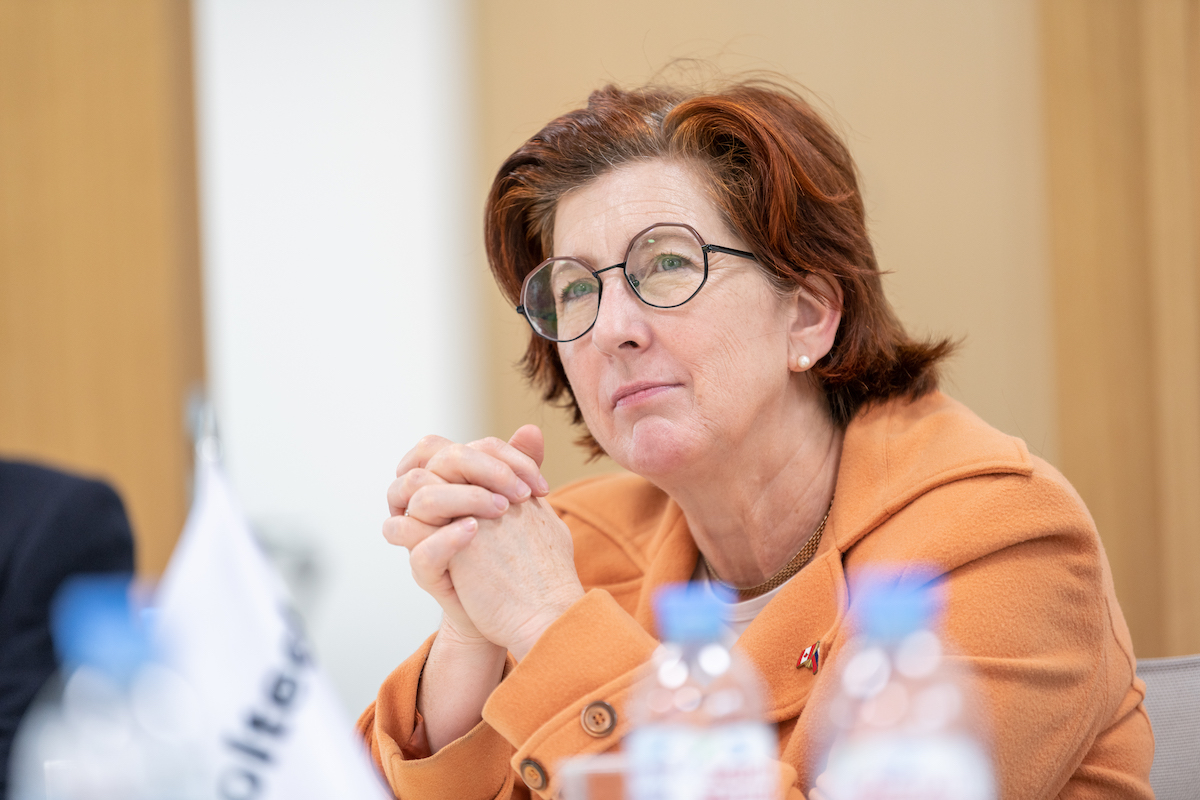 Contact information:
Skoltech Communications
+7 (495) 280 14 81