On November 23, 2021, Skoltech hosted a meeting with Michael Schumann, Chairman of the Board of the German Federal Association for Economic Development and Foreign Trade (BWA), to discuss the rapprochement and cooperation between Germany and Russia.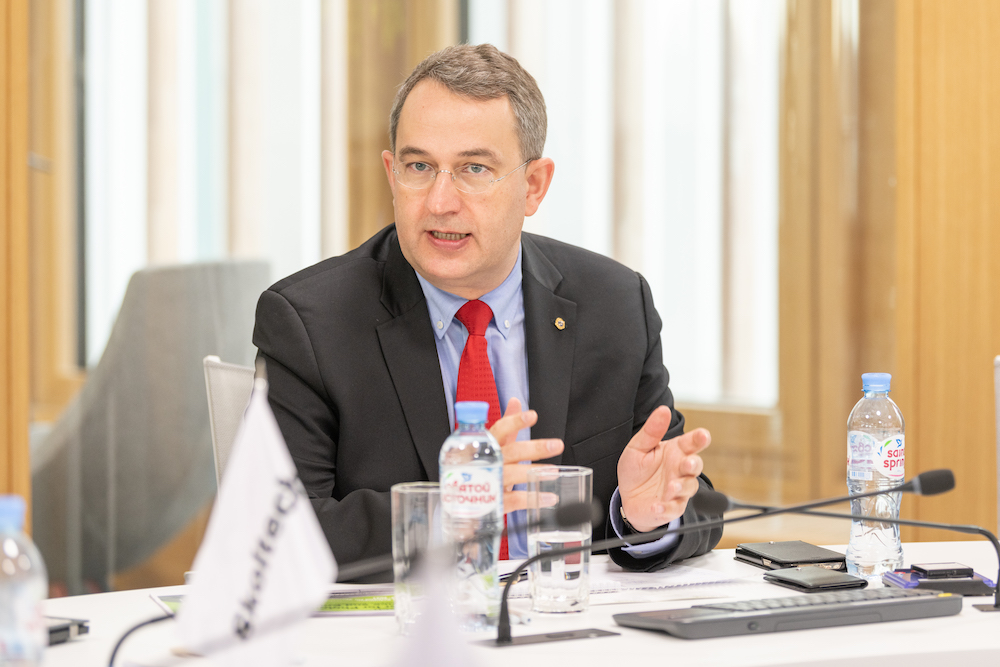 Skoltech President Alexander Kuleshov and Provost Keith Stevenson told the guests about the educational advances and breakthrough research at Skoltech. Winner of the Humboldt Prize, professor Ivan Oseledets presented his new AI Center and its research activities, and professor Franko Küppers spoke about the prospects of photonics.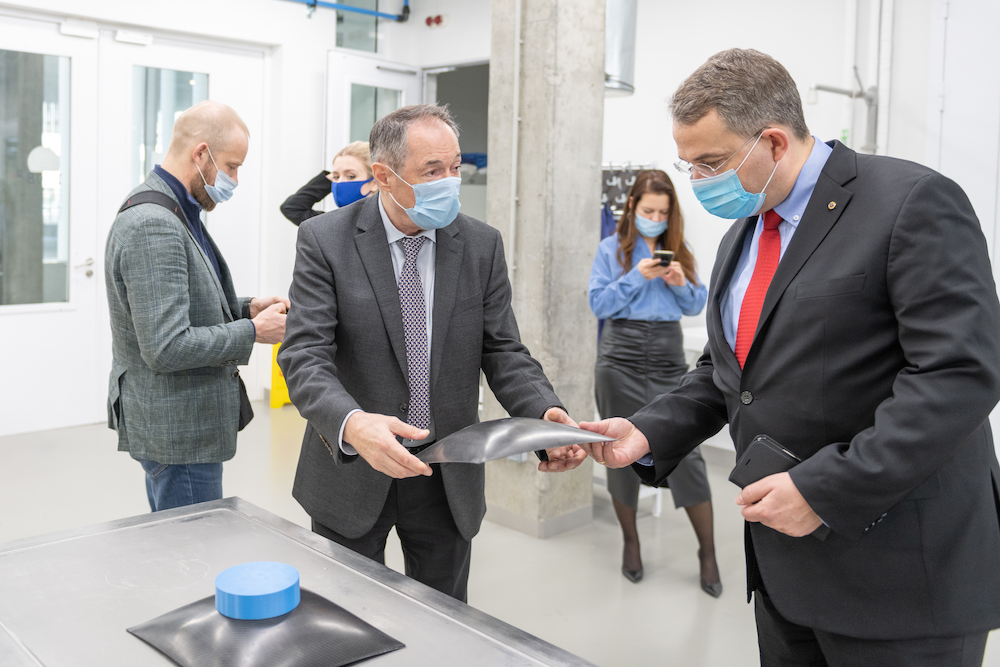 Michael Schumann and his colleagues were also shown around the Skoltech Center for Materials Technologies and the Skoltech Research Facilities Center.
BWA is a non-governmental association that groups about 1,000 large German corporations and small and medium-sized businesses. The association promotes the economic interests of its members and builds bridges between German businesses and corporations, policymakers, and universities worldwide. For years, BWA has been playing a proactive role in Russian-German economic relations. According to BWA, it is one of the few remaining foreign trade associations in Germany that speaks about the German-Russian relations in understandable terms and believes that healthy bilateral ties serve the interests of its country.
Contact information:
Skoltech Communications
+7 (495) 280 14 81