On Monday, Skoltech welcomed students from MIT who will be leading workshops under the Global Startup Labs program, which marks the latest chapter in the two institutes' collaboration. GSL promotes cultural exchange in entrepreneurship and innovation.
Together with the Triple Point project, Global Startup Labs stresses the importance of innovation in the MIT-Skoltech collaboration. "Right from the beginning, the innovation part of the Skoltech-MIT initiative was very important. … Education and innovation should go hand in hand," Skoltech Associate Provost and Dean of Education Clement Fortin said in his opening speech, before giving the floor to the MIT students for a brief introduction of the program.
Over the course of the next three weeks, the program aims to guide students interested in entrepreneurship through the steps of starting a successful tech startup: from brainstorming for ideas to showcasing a minimum viable product to peers and potential investors at the close of the third week.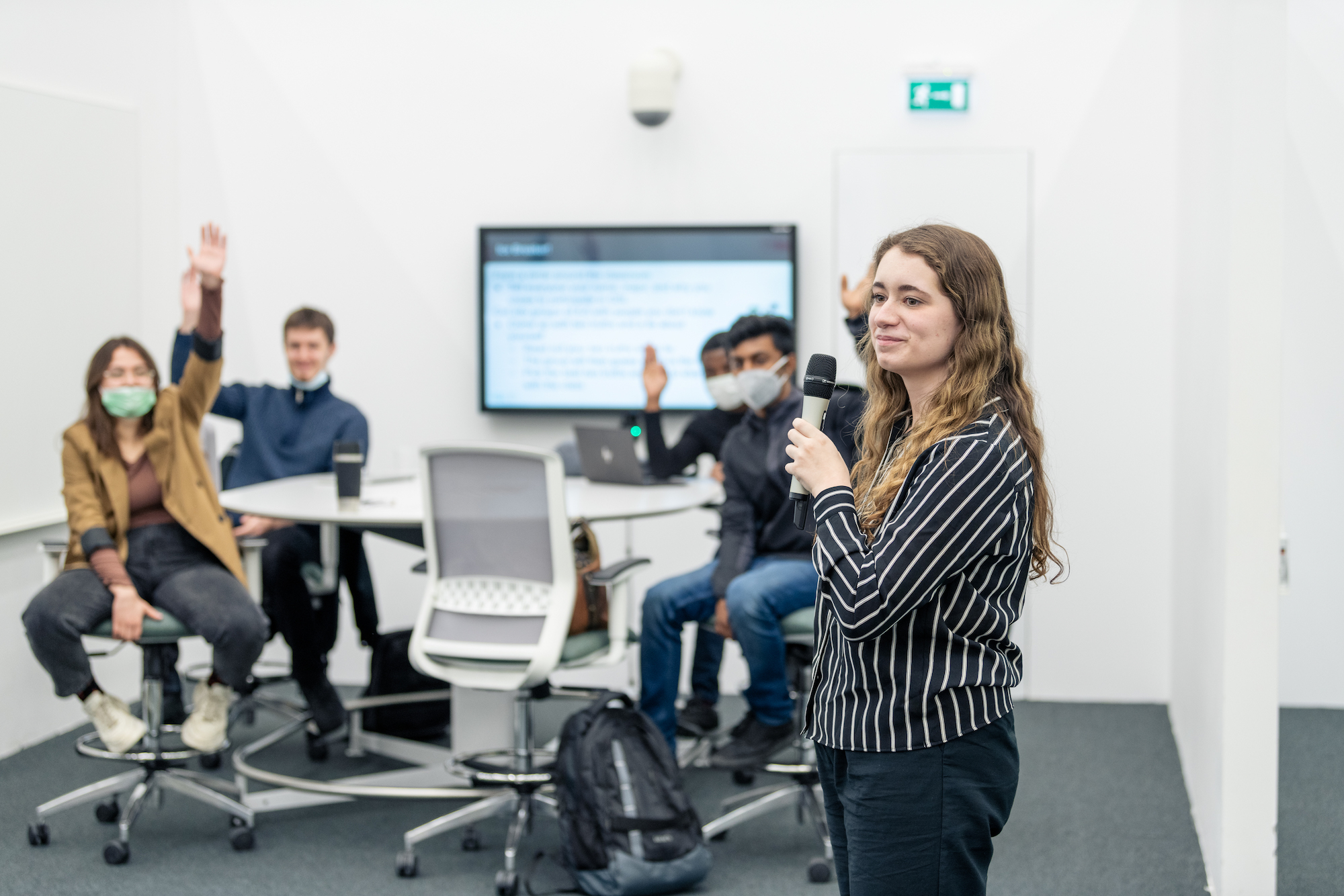 Since its inception in 2000, GSL has been brought by MIT students to 30 countries on as many as 62 separate occasions, with some 300 instructors and thousands of students. An impressive 76% of the course participants actually continue working on their startup ideas after graduating from GSL. This year's course at Skoltech is taught by the following student instructors who are themselves doing cutting-edge tech research at MIT:
Lauryn Kortman from Alabama, an undergraduate in materials science.

Tim Miller from New Jersey, an MBA student.

Ophelia Zhu from California, an undergraduate in computer science and engineering.

Darren Lim from Washington state, an undergraduate in computer science and cognitive science.
Ophelia Zhu, one of the technical instructors, welcomed the students during the program's launch: "We're so excited that you all have decided to take our course and hope that these upcoming weeks will be a productive and memorable experience for you all to ignite the spark to your startup idea, flesh out its core aspects with a team, and build the foundation needed to be a successful entrepreneur."
"We're really looking forward to a productive, intense three weeks. Good luck to everyone!" Fortin concluded.
GSL has been brought to Skoltech by the MIT-Russia and Eurasia Program, which matches MIT students with paid industrial internships, as well as research and teaching opportunities in Russia, Kazakhstan, Georgia, and Armenia. The GSL program in Russia was funded by the Skolkovo Institute of Science and Technology as part of the MIT Skoltech Program.
Contact information:
Skoltech Communications
+7 (495) 280 14 81